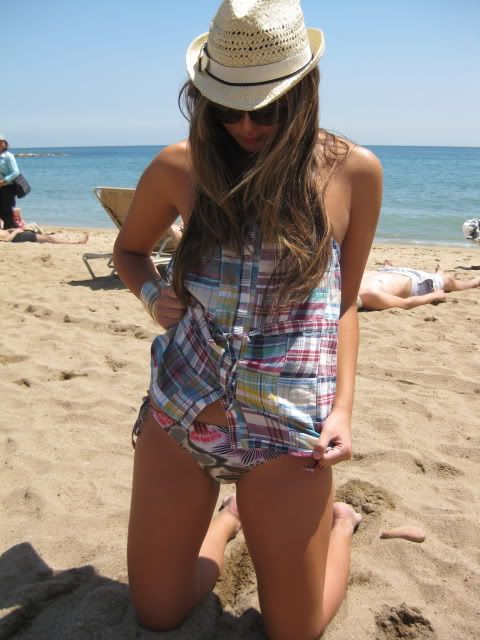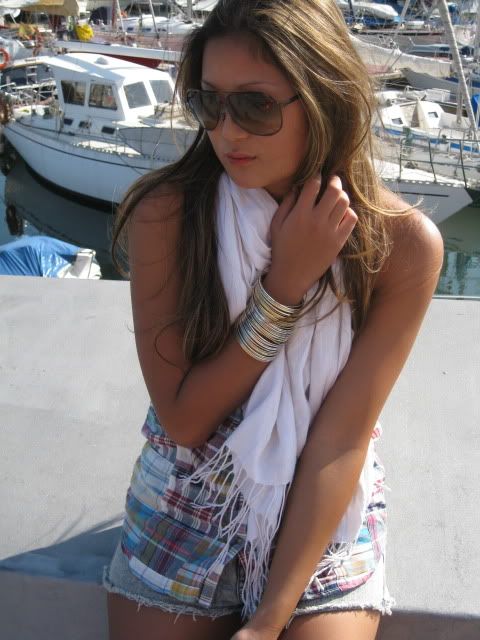 H&M top, Topshop shorts, Topshop hat, H&M bangles, Missoni bikini, Gucci Sunglasses
I somehow managed to lose the hat at the beach 🙁

Hello all, sorry about the slight break in blogging. Internet access at our hotel was non-existent, and our efforts to leave the beach and deal with reality were slightly disappointing. Although our trip had a stressful start (we managed to miss our flight) we couldn't have had more fun. Some lessons learned on our delightful holiday:
Don't fly Ryanair.
Sangria can be drunk all day long.
Constantly apply sunblock to your nose.
Avoid restaurants that employ people who stand outside and entice confused tourists.
If you accidentally get enticed and realize the atmosphere is beyond depressing, it's not too late to change your mind. Leave!
Tequila shots are essential to a night out with your brother and the boy.
Sometimes beach time gets in the way of shopping. (I will return and properly check out the fashion Barcelona has to offer!)
5 days really isn't enough!
I promise to make up for the lack of blogging with plenty of updates this week. Ridiculous amounts of photos were taken, and I will definitely be sharing.