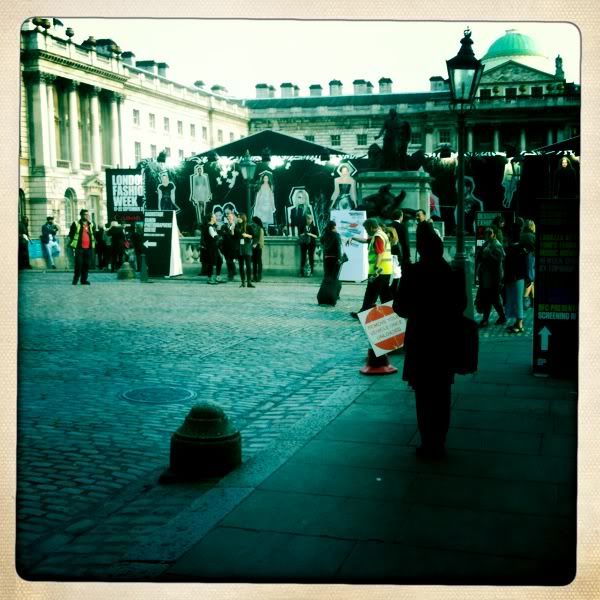 Thank you Hipstamatic for being there when my camera decides to fail.
Hope everyone is enjoying the first day of London Fashion Week! Day one paired with the Pope's visit is giving the city an extra buzz, non?! Today has been slightly overwhelming for me. Just one of those weeks when my "non-fashion life" takes over and throws a stack of responsibilities right in my direction. Unfortunately I did not make it to a handful of shows, but managed to view Eun Jeong's beautifully intricate collection and stopped by Somerset House for a quick "hello." And to make things even better, after I captured Eun's amazing presentation my camera decided to die. I know… just my luck … so here are a few iPhone assisted pics from my stop at LFW. I promise to take a shots of today's outfit and post later tonight, along with my pics of from Fashion Week. Just as soon as the camera recuperates!
And on that note, I will be departing London until Sunday evening.
I know… annoying "non-fashion life" go away!
I will miss two days, but I promise to hit LFW will full force as soon as I return. So expect to see me around from Monday 🙂