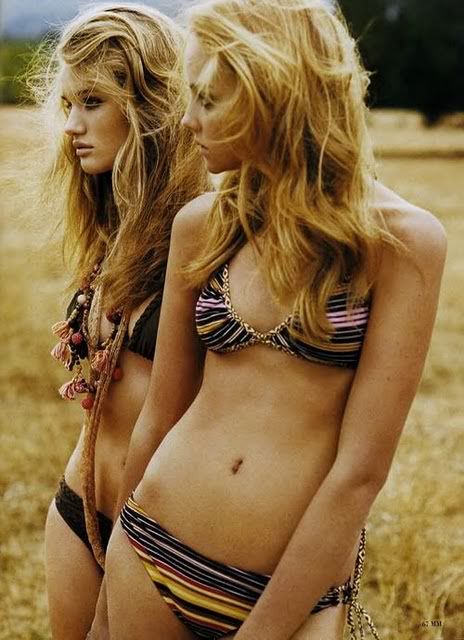 (knighttcat, fashiongonerouge, tumblr)
I slowly wake to the salty scent of the sea and a soft breeze against my cheek. My feet gingerly touch the floor of a hot wooden balcony, as my hand shades my still sleepy eyes from the glittering sun. A distinct smell of coffee wafts from the kitchen causing my stomach to lurch at the thought of breakfast. I quickly slip on a minuscule crochet bikini and speed down the stairs, grabbing our meals and an over sized soft towel. We slowly savour fresh berries and buttery croissants while digging our toes into the welcoming warm sand. I spend the rest of the day bathing in crystal blue water, having light naps filled with carefree dreams, engrossing in romantic novels, and sleeping against the sun kissed skin of the one I love.
I need to find a summer home on a hot beach.
British summers are far too depressing.