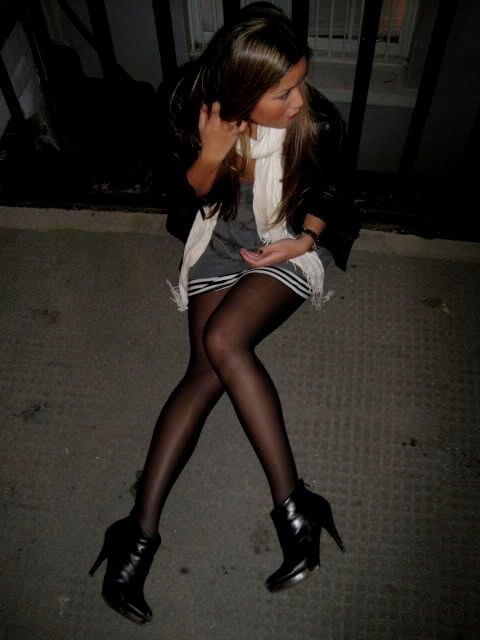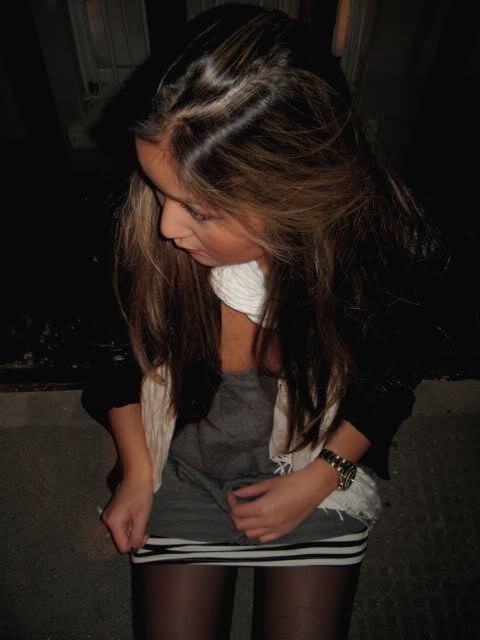 Versace leather jacket,top and scarf from random boutiques,New Look skirt,Rolex watch.
Just another Tuesday evening in an exceedingly busy Notting Hill pub. We perched on the last bench with a bottle of white, and the dog snugly wedged between us. Going pre-dinner caused constant envy each time the waitress shifted past our table. I swear the dog licked her lips.
On another note…I'm currently lusting after…Burberry biker boots, LNA leggings, delicate vintage lace skirt, velvet blazer, boyfriend coat, Ashish silver sequin dress, Elemis Papaya Enzyme Peel, anything Balmain, Mac Ruby Woo lipstick and Black Greasepaint stick, the perfect nude dress, vintage silk maxi slip, Canon EOS 450D, Kerastase Ciment Thermique, black vintage fur coat, and two round-trip tickets to NYC.
*The comment problem is resolved, so everyone who wishes should be able to share their thoughts!