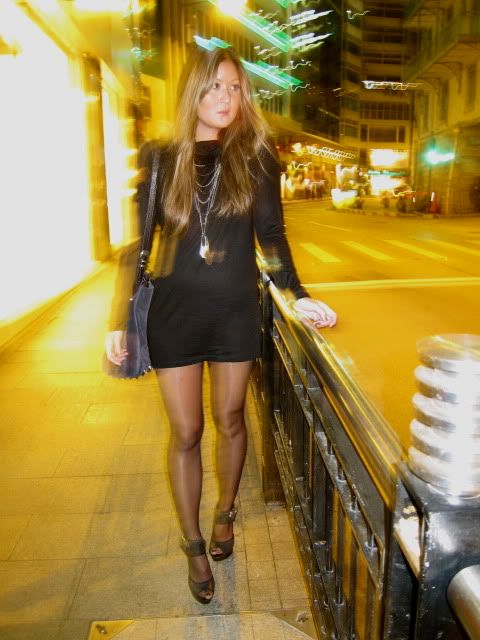 Underground dress, heels from boutique in Hong Kong, Alexander Wang Diego bag, Rolex watch, Georg Jensen and vintage necklaces.

We were welcomed back to London with abrasive rain and wind, a malfunctioning airport bus, and a mass of annoying mandatory errands. The luxury of bed and home was allowed far too late, causing the boy and I to fall into slumber within the hour of return. I fully intend on pausing life, and remaining safely under stacks of blankets until London Fashion Week takes over. Only two days, but I'll accept anything at this point.
During a visit to a new
I.T.
store in Causeway Bay, Hong Kong, my brother and I went on a slight Underground shopping spree. Their men's and women's collections are accessible, affordable, and trendy with the perfect edge. My favourite was this exceedingly comfortable hooded dress, which carried me easily from day to night.