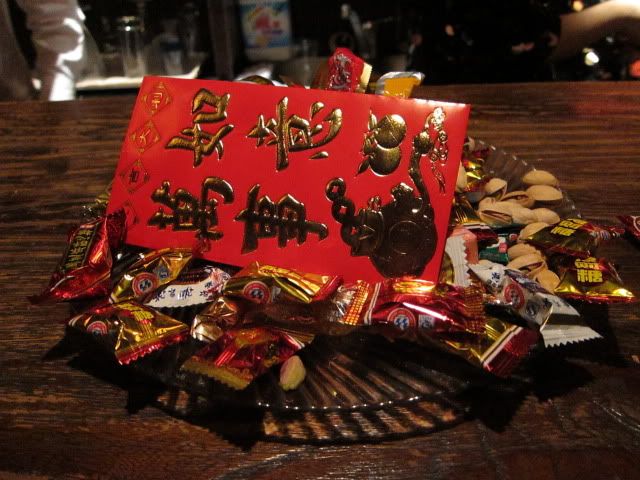 Alexander Wang dress worn over Oasis dress, parka from Japanese boutique, shoes from Hong Kong boutique.
My family brought in the Year of the Tiger with a festive family reunion. I unfortunately miss this celebration every year, due to schedule conflicts, and extortionate flight prices, but this year our trip to Japan fell so close to the date, we had to stay and join the fun.
We filled every table with fragrant, mouthwatering Chinese cuisine, graciously received cash filled red envelopes, gambled incessantly, and ate traditional dumplings at midnight to guarantee a prosperous year. Everyone, including our staff, joined in the party spirit, and the universal phrase ,"bottoms up," rang from all corners of the room. I fell into an exhausted slumber in the early am, lulled by the sound of popping fire crackers, and clicking mahjong tiles.