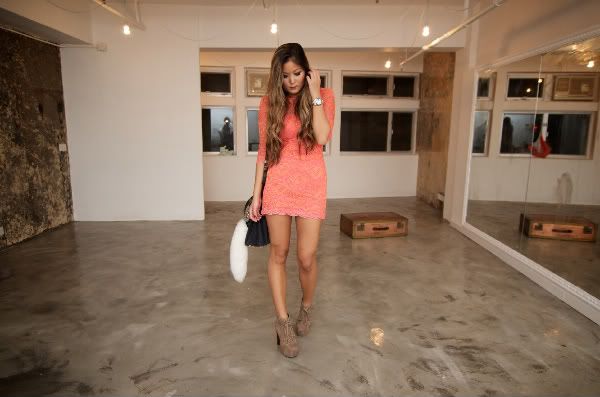 Bec&Bridge dress, Jeffrey Campbell boots, Alexander Wang bag, and DollsKill fox tail.
I have spent the past few months on an exciting business which is launching in less than one month. On September 1st my boutique, Christing C, will open it's doors for our first A/W collection. I am bringing many of my favourite designers from Australia, Sweden, and the U.S. to Hong Kong, and the great news is that all of you across the world will be able to shop too because we are going to be an online boutique. I'll share more about the shop during this month, but for now I will leave you with our list of designers and pics of the unfinished showroom and one of my favourite pieces that we are stocking!
Bec&Bridge Aje Stolen Girlfriends Club Maurie&Eve Rachel Gilbert
Society for Rational Dress Bodkin Mara Hoffman Paper Crown Carin Wester Stylein
The Local Firm ManiaMania
Click below to see our website/holding page!