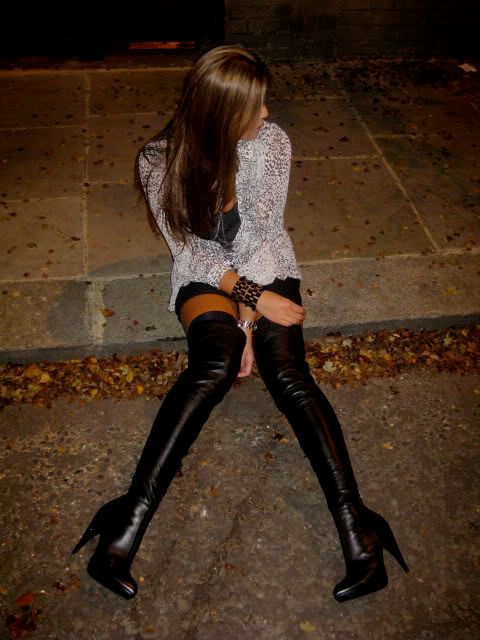 Vintage blouse and necklaces, AA tank and skirt, Zara boots, H&M thigh high socks and studded bracelets.
The chilly weather has descended upon us, and a fear rushes to the pit of my stomach each time I spot Christmas cards and candy canes at our local supermarket. Is it really the holiday season already?!
I am not one of those who despises winter holidays, but on the contrary anticipate the excitement the next two months bring. Holiday season for the boy and I encompasses swimming in champagne driven gatherings, weekend getaways to quaint European towns, and a Christmas trip to Asia where we, along with the usual, also celebrate a handful of family birthdays. I adore trawling shops for the perfect party attire, last minute plane bookings, and cozy fires, but a slight anxiety always arises at the end of each year. As we count down at December's end, another year passes more quickly than the last, my ages sprints up a digit (my birthday is in December), and I ponder the decisions which must be made as we inch closer to a 'responsible' age. Contemplation swirls about the stability of certain accomplishments, the days that may have been wasted, or the maturing that maybe should have happened. For a procrastinating dreamer who grasps tightly to her youth, a year end can be as daunting as it is pleasurable.