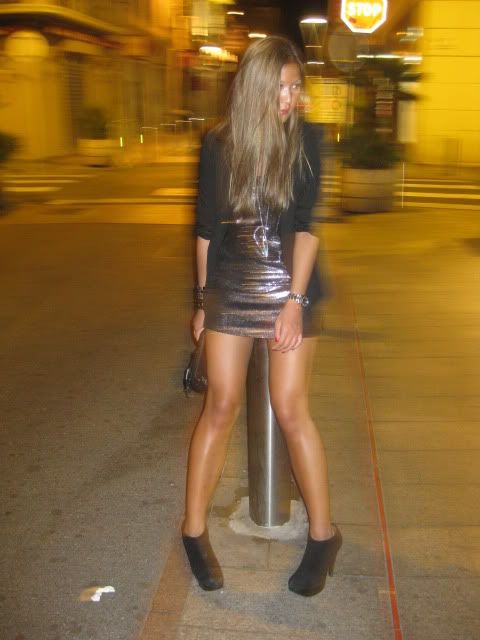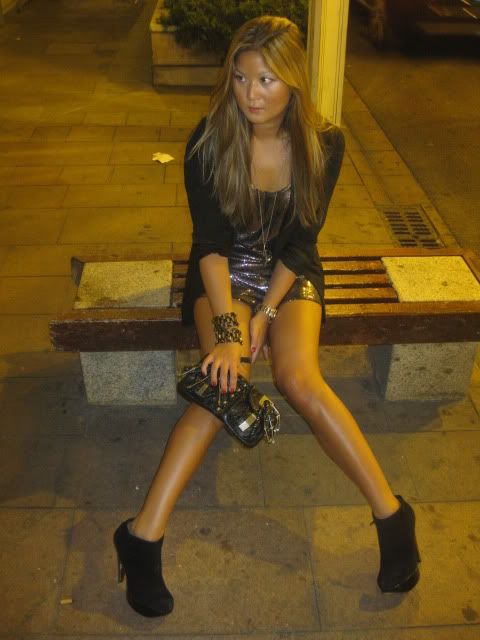 Zara sequin dress, Topshop Boutique blazer, Topshop 'Aggie' boots, Georg Jensen necklace, H&M bracelets, Rolex watch.
I always manage to have the worst luck with internet when on vacation. The snail pace wireless at our hotel literally took two minutes to load a twitter update, so Photobucket was definitely out of the question.
On the bright side, Cannes was reliably sunny and beautiful. Days passed in a slight wine haze as I devoured fresh seafood, and French fashion magazines dans la plage. We were overly pleased to stumble across my new favorite food destination during a random evening stroll. Each plate was more mouthwatering than the next, each sip led to dizzy satisfaction, and the atmosphere remained chic and buzzy until close. I'm just wondering if New York had the first Pastis, or Cannes? Or do they just happen to have the same name? Either way both are deliciously Parisian and addictive.
Now that internet has been restored to my life, it is time to check out all the New York Fashion Week action I'm missing.
Until next time…
xoxo