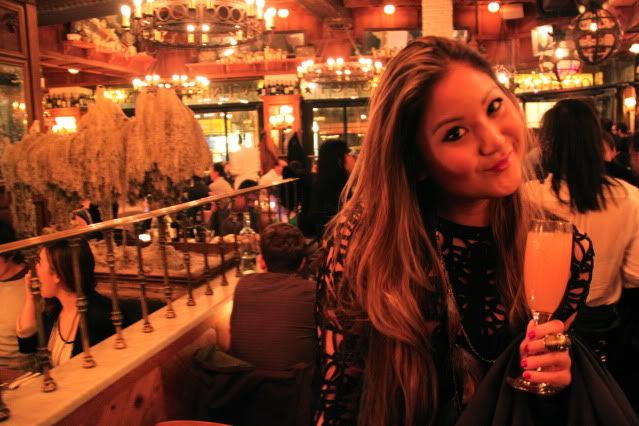 Topshop dress, Mango boots.
I wore this outfit on the random warm Friday in NYC… I cannot believe it is snowing today.
The boy and I hit the Bowery's strip of popular restaurants late on a Friday night. Without reservations, we chose the spot with the shortest wait and were so happy it ended up being
Gemma
. Mouthwatering Italian food, addictive champagne cocktails, and the most unique vintage decor. The hour long wait at their crammed bar wasn't even painful. We're seriously falling in love with this city's spacious, conceptual venues. Definitely the best restaurant and bar scene I have ever experienced (sorry London, Paris, Hong Kong, LA, Tokyo but its true).