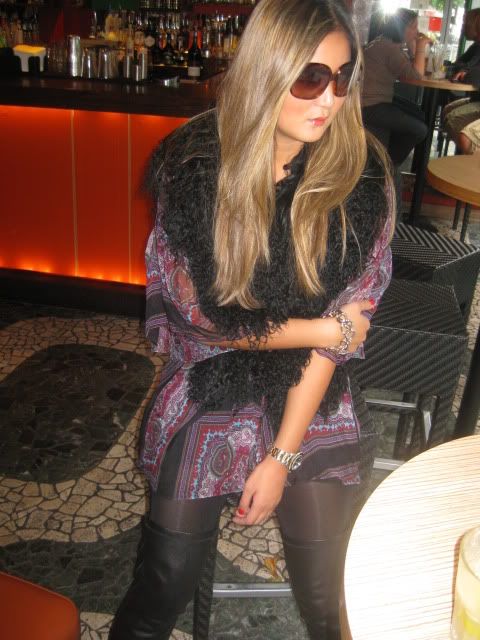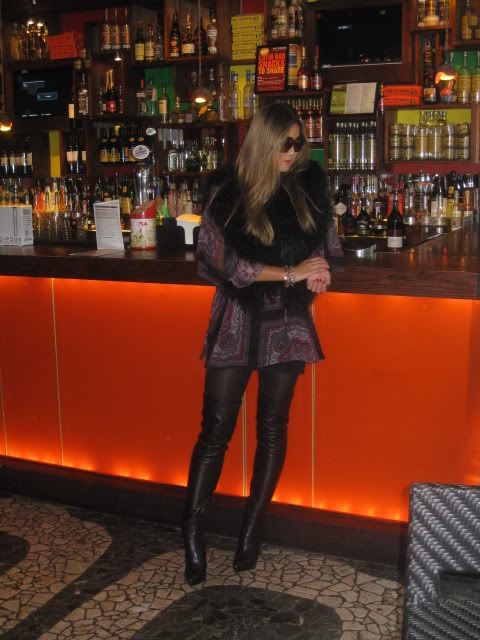 Zara boots, sheer top/tunic, and vest. H&M 100 den tights and bracelets. Rolex watch and Miu Miu sunglasses.
Sunday lunches have become a weekly staple since becoming serious with the boy. What started as a family reunion with his side, has now turned into a weekly tradition we practice with or without company. The essentials include: brasserie style restaurant, floods of wine, a great cheese plate, and hours of free time. Favorite Sunday lunch spot in Notting hill: Electric Brasserie. Favorite Sunday lunch spot in Brighton (where the boy's family reside): Pascal's or In Vino Veritas. I highly recommend this ritual as a satisfying finale to any week.
I predict these indulgent boots, and ridiculously fluffy vest will get tons of use through this winter season. I'm already in love after one wear.