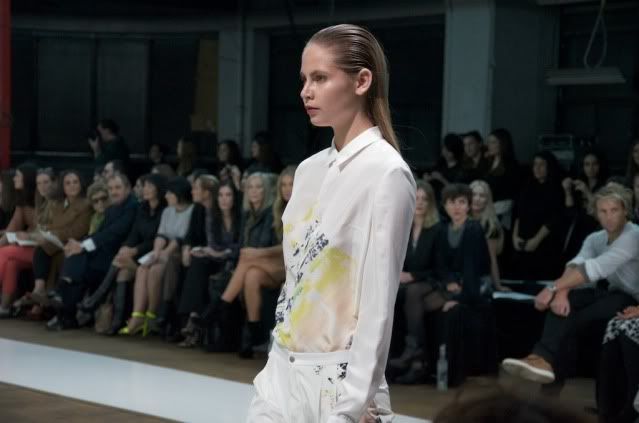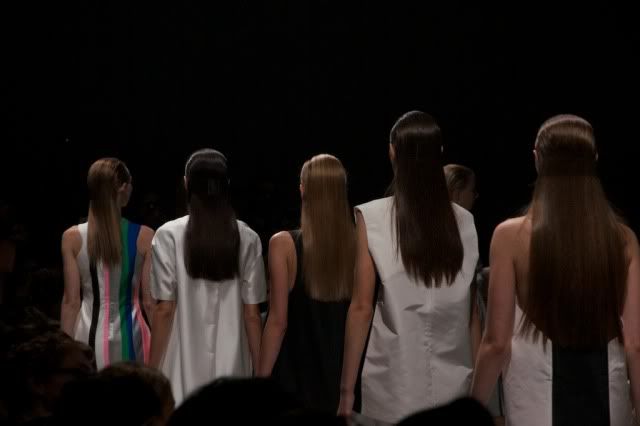 After climbing six flights of stairs in five inch heels, sliding my hand against dusty banisters, and becoming slightly breathless, we found ourselves on the top floor of an abandoned Ford factory. We located our seats in the large venue and basked in an ominous artificial sunlight, avidly anticipating the Josh Goot show. Models wearing futuristic structured pieces stepped down the large square catwalk in a synchronised robotic mode. Complete with a plastic band wrapped around their stick straight hair, I almost believed I was watching mechanical beauties from another fashion infested world. The entire production was an impressive work of art and an amazing way to end our Rosemount Australian Fashion Week experience.


So many more pics to come soon!!
I have posted lots of Rosemount Australian Fashion Week pics on my
Tumblr
as well! Keep checking it for more pics of all the shows I'm posting.