What is every girl's dream? Well every fashionista's dream…the perfect closet. One of my favorite SATC movie moments (and there are so many!), is when Carrie turns down a huge diamond in favor of 'a really big closet.' I would, without a doubt, choose the closet as well. Especially if it contained the contents of Kate Moss' wardrobe. My daydreams are filled with floor to ceiling glass shoe shelves, wall to wall rails, and stacks of silk lined drawers. If I owned a coveted closet, my Saturday nights would be spent with girlfriends, champagne, and a game of dress-up.
I scoured Google images for the fashion world's most desired closets and I came up with these:
Carrie's 'single girl' closet. Small, but tons of character. Plus we all know the contents are priceless.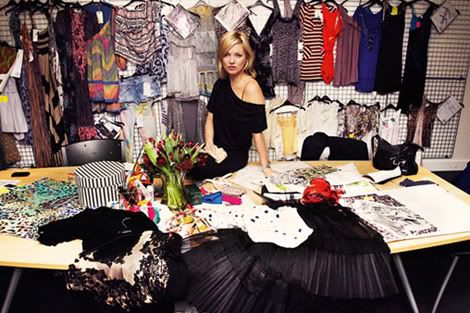 I know this isn't Kate Moss' closet, but her working on her Topshop line is the closest thing I could find.
I love her bohemian maxi dresses and towering statement heels. If it's good enough for every A-list actress, it's good enough for me.
Her jewelry collection must be a treasure chest of it's own!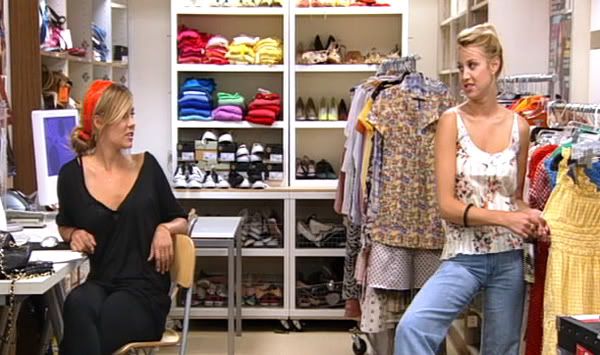 Not only would I have wanted to eavesdrop on the conversations going on between these two in the Teen Vogue closet, but I definitely wouldn't mind getting my hands on the summer dresses in that fashion cupboard.
Anyone have a pic of Kate Moss, Sienna Miller, or MK Olsen's closet?!
All this closet envy encouraged me to inject some order into my own, so I'm having a clear out. I listed things on ebay for the first time today. Anyone want a Antik Batik beaded dress or vintage tribal print skirt?
I don't have an ebay account, so I have done all my listings in the boy's account (username:daniel-alain). Ignore all the random stuff he's selling. I'll try to list a few items each day until the piles of unwanted treasures are gone!