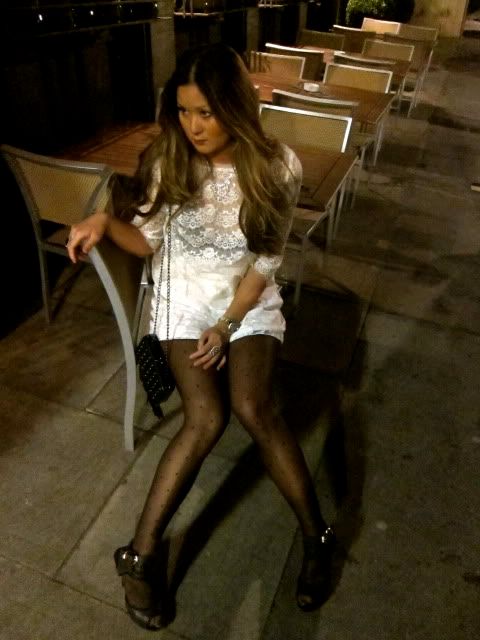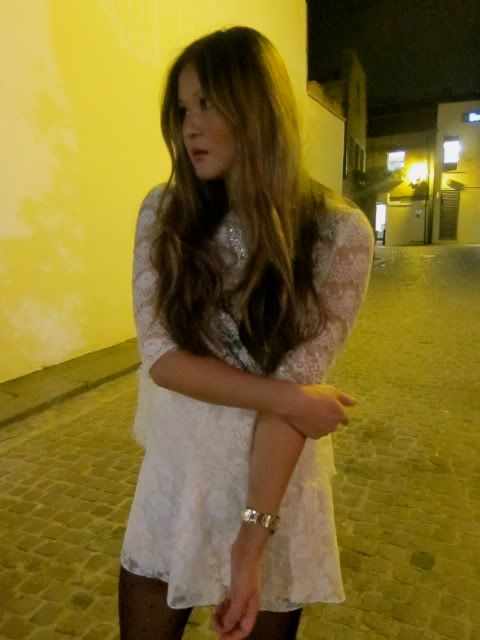 Forever 21 top, Urban Outfitters skirt, tights from shop in Tokyo, heels from boutique in Hong Kong, Christopher Kane for Topshop bag, vintage necklace.
They boy and I spent last night dining in an ideal restaurant for Friday night. The Commander, famous for it's oysters and steaks, was buzzing with giddy conversation and boasted a traditional brasserie ambiance. We were instantly delighted with our roomy booth table, and were ecstatic to discover the venue is also dog friendly. After musing endlessly at the accommodating menu, a variety of seafood and a giant porterhouse was ordered. Our meal was paired with indulgent wine, and not a morsel was left by night's end. The evening concluded with a tipsy walk home, our moods far too content to notice the breezy chill.
***
My search for the perfect lace dress has been tiring and endless. After trying vintage, high street, and affordable designer my hopes began to wane, until I realized how flawlessly this skirt and top created the silhouette I have been craving. Sometimes you already possess a fulfilling answer.