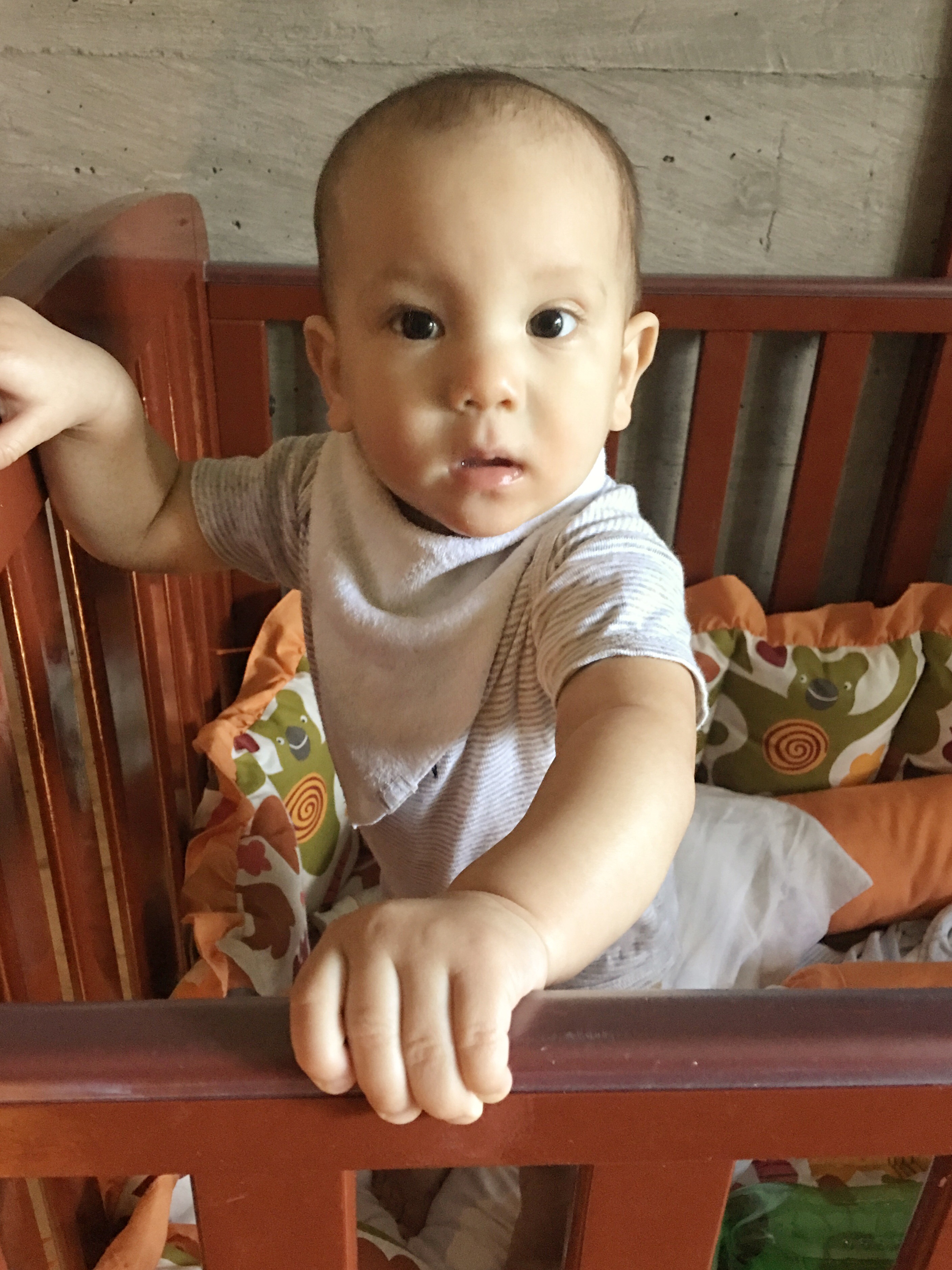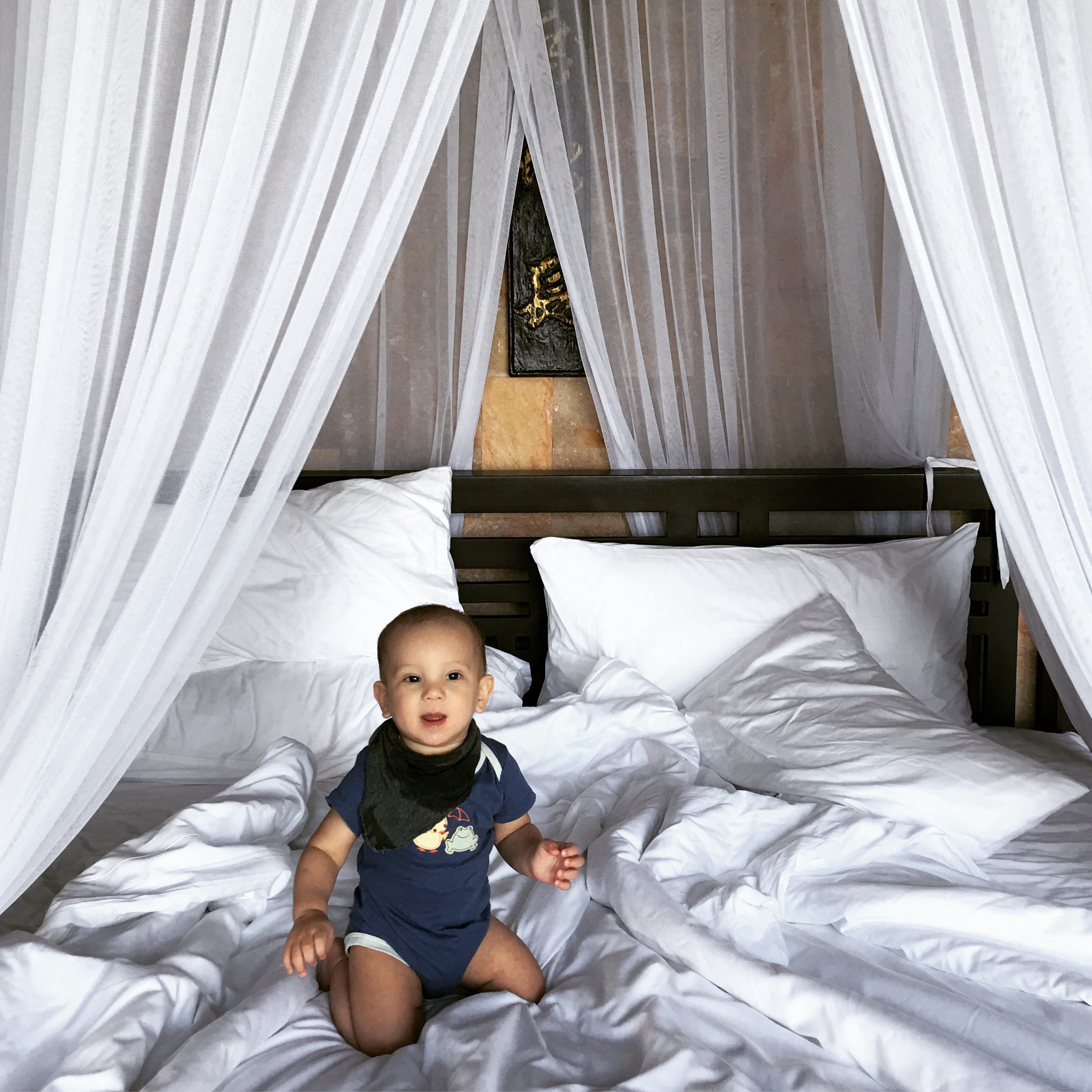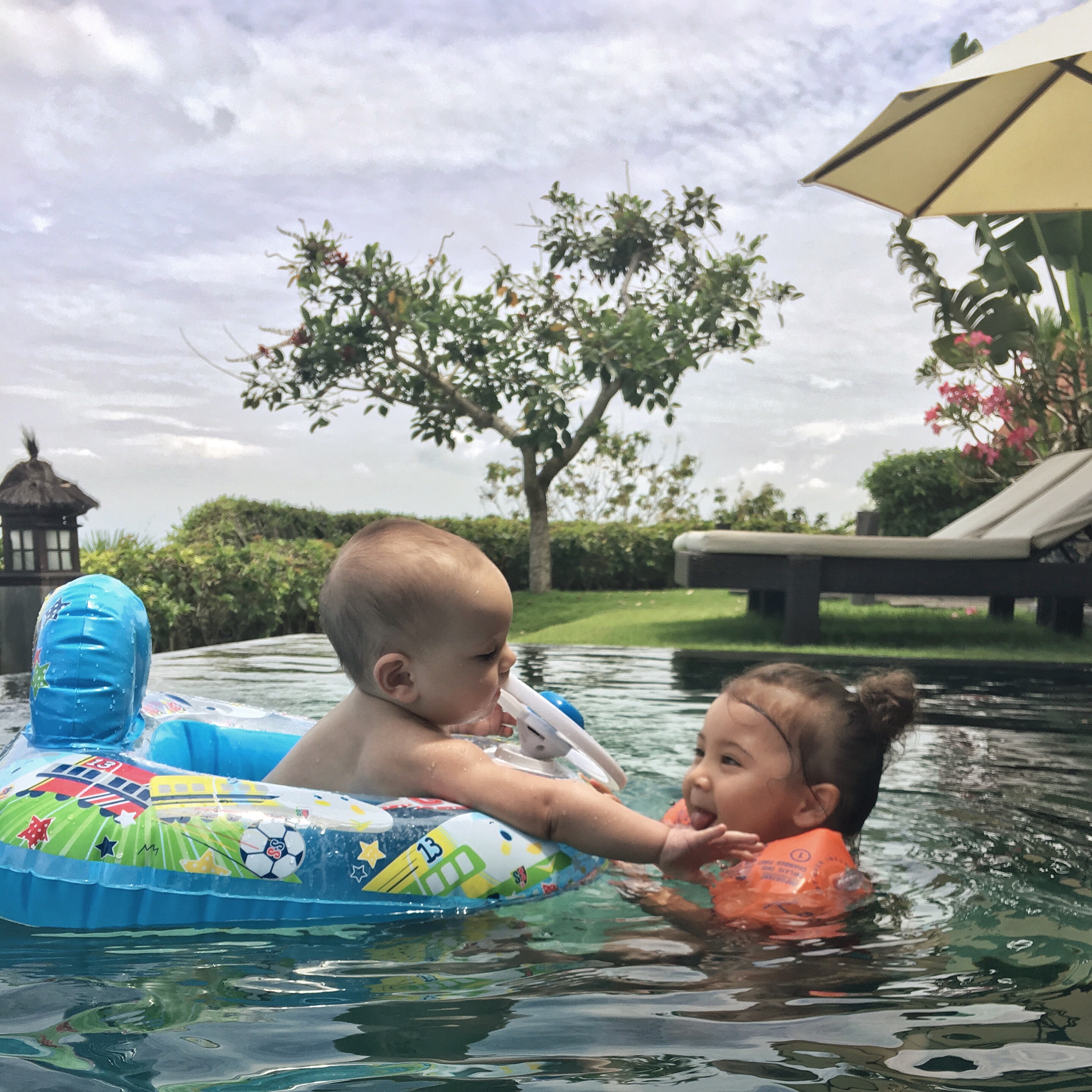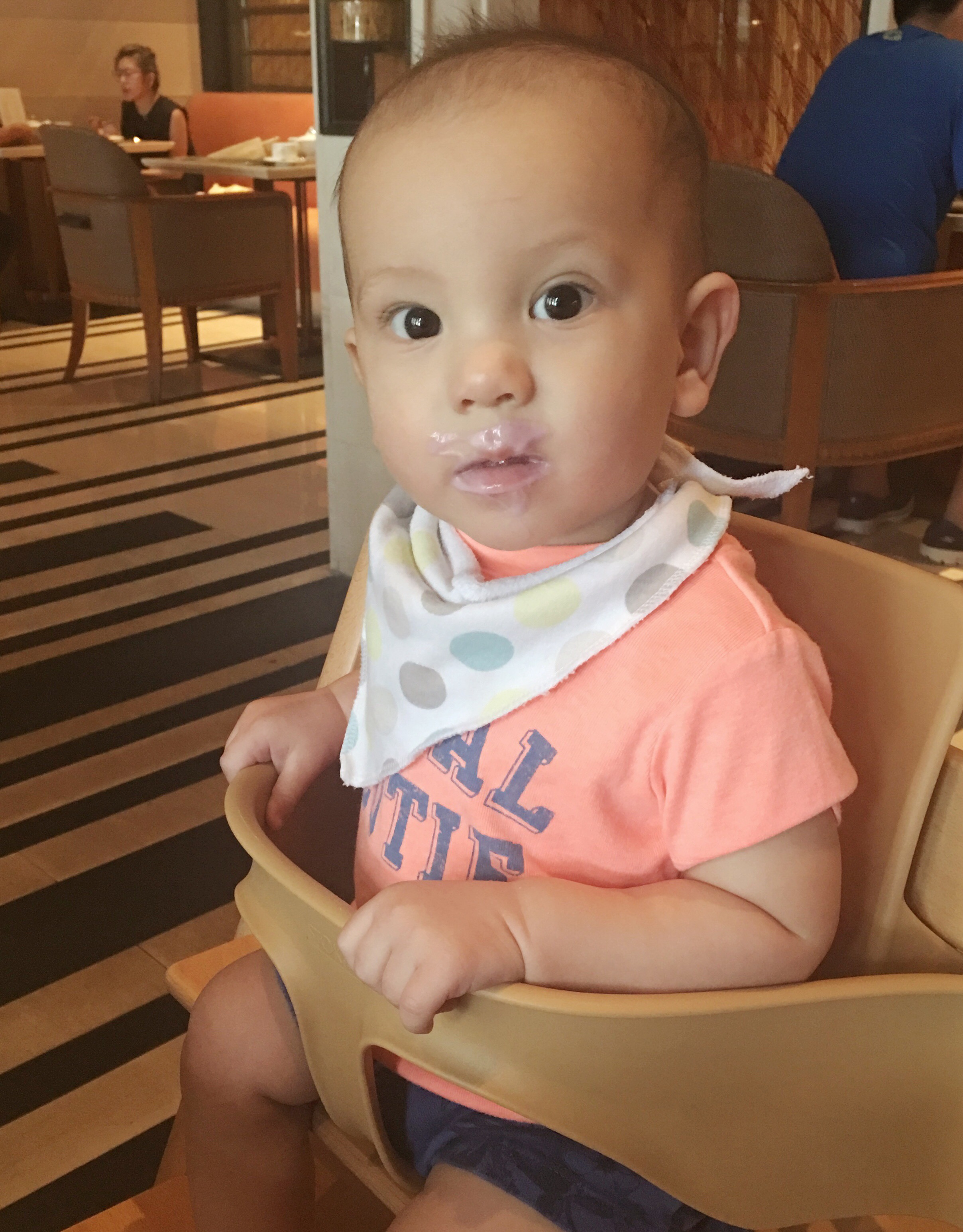 I've been slacking on the River diaries, because to be honest life with a baby and toddler, travelling around Asia, doesn't leave vast amounts of free time. Can you believe seven months have passed and he's closer to a year old than newborn? After Ever, my clingy, sweet, shy, and demanding daughter, I thought my parenting skills were a sure way to lead to the same again, but the two of them couldn't be more different. River is outgoing, curious, independent, and daring. Our little explorer wants to do everything by himself and is eager to be as advanced as his two year old sister. River sat up unassisted and began crawling at five months and has been standing and coasting for a month now. I breastfed both babies on demand but River never comfort feeds. He took to solids instantly and devours pretty much anything we put in front of him.

The main difference with River's first few months is we've managed to travel non-stop since he was two weeks old. River has been on over 10 flights and five countries by the time he turned 7 months, so I'll give you guys a few tips on his travel essentials and raising a nomad baby.

Baby cot: Almost all hotels offer these for free but it's important to book ahead. We couldn't live without one as River is so active and most rooms aren't baby proofed in the slightest. If we plan on showering or doing anything we require somewhere to contain him. If you are road tripping or staying in Airbnbs it may be worth investing in a pack n' play and bringing it along. Many airlines don't charge extra for checking in travel cots and your baby will have somewhere familiar to sleep.

Weaning: This has been one of our struggles on the road as we have to have puréed food three times a day. Ella's Organic food pouches have been an amazing life saver and we've acquired a petite rice cooker so we can make meals for both kids in hotel rooms. We steam rice and veggies and just mash it for River. Now that River has started eating meat we are going to bring a small travel blender along so we can steam food in the rice cooker and blend for him. Most hotels are very accommodating and can make any kids meal with out salt and blend it for you if you ask. We often requested steamed broccoli to be blended with an avocado from room service with no problems.

Playmat: We bought a thin foldable playmat for travel. River is crawling and most hotel room floors are marble or wood so we wanted a soft surface to place all his toys and keep him slightly contained. Also book hotels with kids clubs, they generally allow you to borrow playmats, toys, high chairs to take back to your room. Your room may not look as luxe as before but you will be thankful to have supplies to keep the babies entertained.

Essentials: Load up on sunscreen, bug spray, and fever reducers. These have been hard to find for infants in a few South East Asian countries we've visited and you really don't want to spend your time hunting it down. Also if you run out of baby lotion and are travelling around Bali or Thailand just replace it with organic coconut oil. Sold in abundance and works just as well.

Lastly don't stress. The best part of travelling is adapting to other cultures ahd your surroundings. We ran out of food pouches half way through our Bali trip so River ate the local baby porridge sold in most shops. Sometimes breakfast is just yogurt from the breakfast buffet and if there isn't a baby cot available we make a fort out of couch cushions and an extra duvet. The kids don't notice the difference and love every minute.