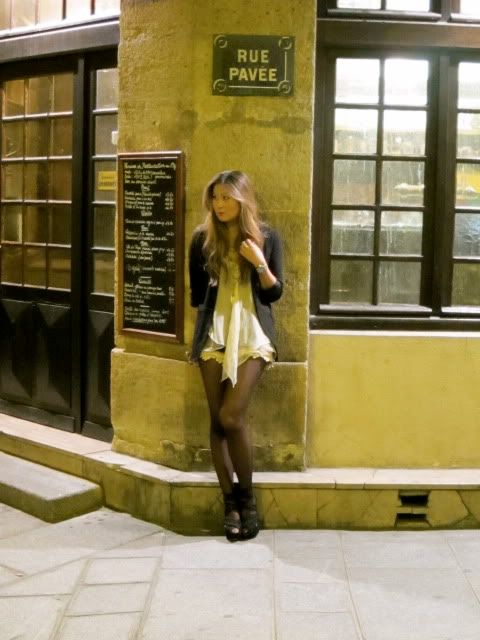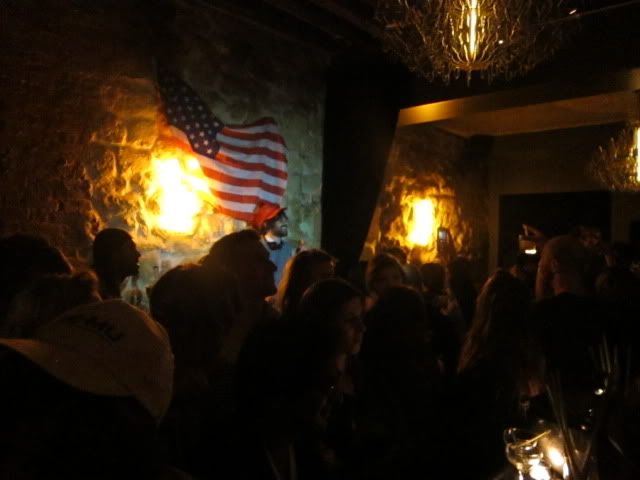 Topshop blazer and wedges, Asos sheer top worn over AA tank, River Island crochet shorts.
After a week of traipsing through Frankfurt, Paris, and Bourgogne with the family, the boy and I were left to our own devices for the last two days of our trip. Our appetites for Parisian living had not been fully satisfied, so we booked into a minuscule boutique hotel and leisurely explored our nostalgic surroundings. Hours were spent searching for a single restaurant (where we ate on our first trip to Paris together), and unearthing new charming hangouts. I devoured the perfect French onion soup, stumbled through cobblestone alleys, splurged on lethal cocktails at The Experimental
(pictured above)
, made constant stops for fresh strawberries and pastries, relished in afternoon naps, and remembered why I love rose on ice. It feels slightly weird to be burrowed in my own bed on a Friday night, but in a very good way.