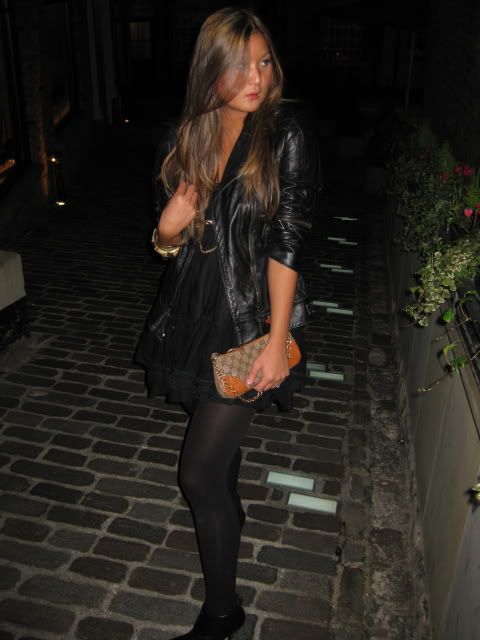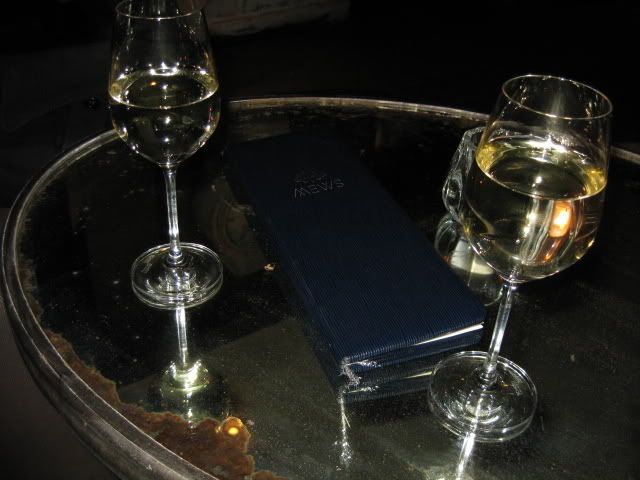 Urban Outfitter dress/skirt, Versace leather jacket, Topshop chain link necklace, Vintage gold necklace, Gucci bag
A momentous discovery was made down a hidden, cobblestoned alley in Mayfair. In an endeavor to become a pinch more adventurous and sample new experiences, the boy and I booked dinner in uncharted territory, and ventured central to mingle with non-Notting Hill-ers. After much musing we settled upon Hush Brasserie in Lancanshire Court (Mayfair area). Mayfair is usually dismissed as far too pretentious and posh for my liking, and only suitable for its infamous nightclubs. But as we were on a "trying new things" kick I reluctantly agreed and followed. Little did I know I would be so pleasantly surprised by the cuteness and likability factor of Lancanshire Court. As I stumbled down the slightly slanted, uneven path towards the little area, I felt instantly at ease. Crowds of pretty young things sitting at wooden tables, chatting animatedly over wine and the odd cigarette. Not only was the atmosphere buzzing, but the food at Hush was delicious and refreshing. Still one too many uptight suits for my taste, but I think I was given enough reason for a second and third visit.
The dress I chose to wear on my little adventure was found in storage during the move. It is actually a peasant skirt (remember those days?) from years ago, pulled up and worn as a dress. Apart from the constant, sudden need to hike it up in order not to flash the entire restaurant, I love it!