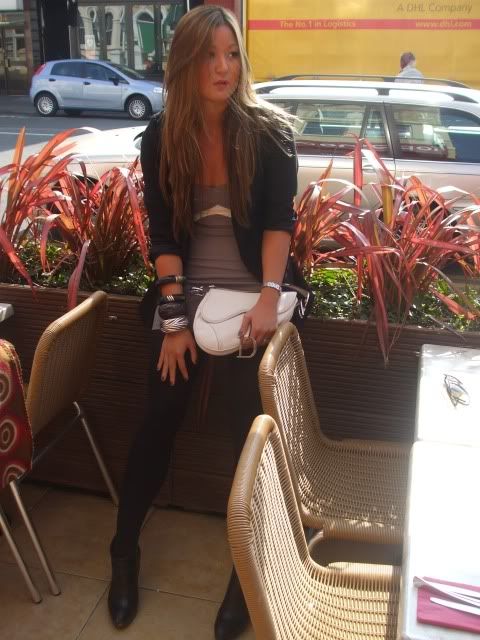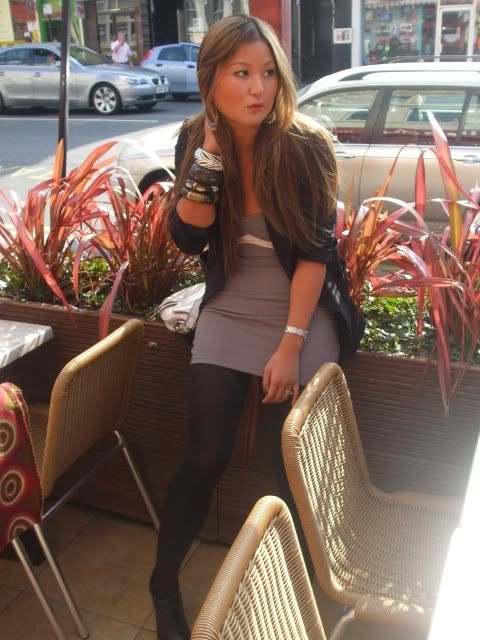 Topshop Dress, Topshop Blazer, Dior Saddle Bag, Accessorize 90 Den tights, Steve Madden boots
Went to lunch with the boy's family for his grandmother's 80th birthday. When it comes to large family events I think many hold a feeling of dread and imminent doom as the day arrives. Especially if family dynamics include divorce, feuds, and your Dad's new 25 year old girlfriend. Luckily the boy's family is small and intimate so eccentricities and differences are kept to a minimum. This differs vastly from my massive family gatherings when cousins, aunts, uncles, your childhood nanny, and of course all of our family's "dearest" friends attend. The event generally includes a 100 person sit down meal, live entertainment, and if we are lucky, a few fireworks. Yes, the boy was definitely overwhelmed at his first family dinner. But of course even with all their quirks and unconventionality , I would not trade my family for any other. How many people can say they enjoy clubbing with their Dad and his twin brother?
Absolutely obsessed with this Topshop dress! Not only does it fit to perfection and comfort, but a snip at only £30. I highly recommend!