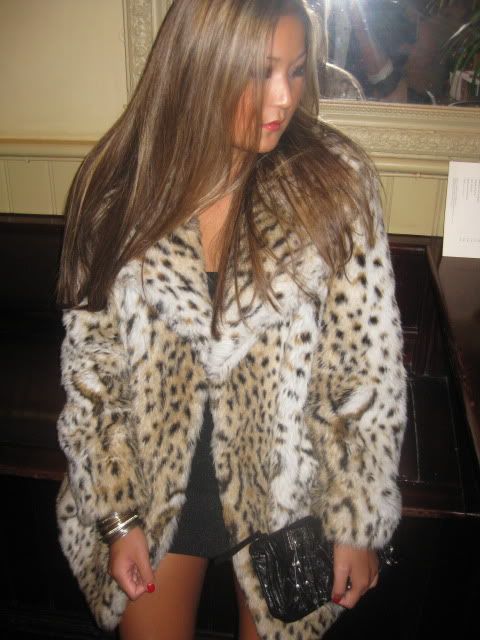 All Saints dress, vintage faux fur.
I'm pretty enamoured by this fuzzy coat I acquired via Ebay for an absurdly cheap price. It was the star of the party last night, and even managed to outshine the birthday boy. Numerous offers were made to purchase my only protection from the cold, and at one point I turned around to discover a girl wearing and stroking the faux fur. I plan on getting it dry cleaned today.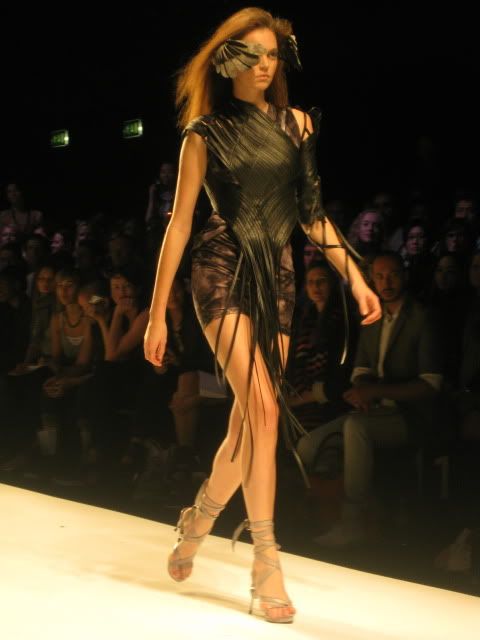 As promised, here are some pics from our front row seat at Aminaka Wilmont. London Fashion Week is famous for provocative, unwearable, and exciting designers, but it was refreshing to view a collection that was as wearable as it was inspirational. Each piece was perfectly draped, and swathed the body creating a flattering silhouette. My favourite looks were the second skin, draped silk mini-dresses, and I was captivated by the shreds of leather which wrapped, and expertly accented the darker pieces. I definitely hope to be wearing one of these next Spring.