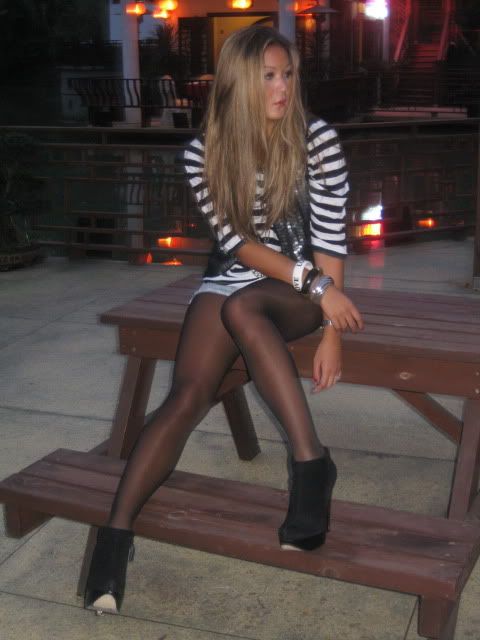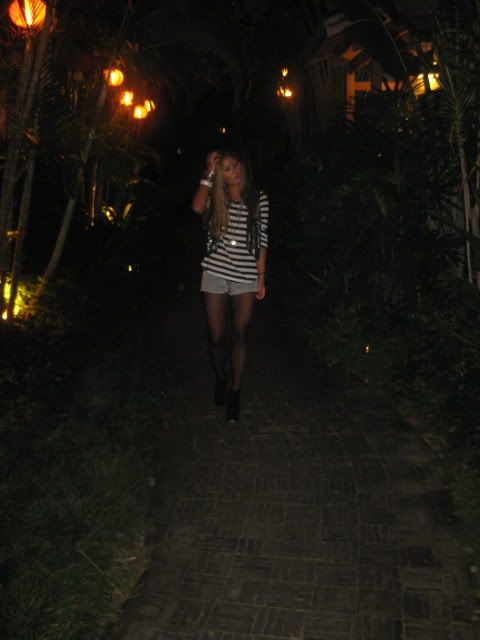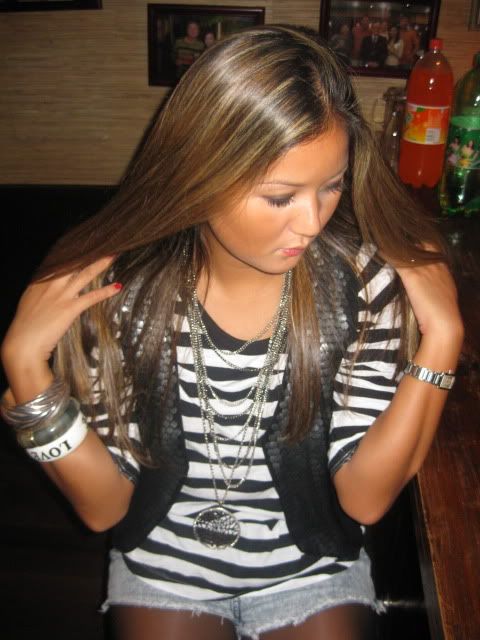 Topshop shorts, boots, and waistcoat. Striped tee from random boutique in Hong Kong, vintage necklaces.
Autumn/Winter fashion is fully consuming my mind at present. I have snatched the perfect leopard print coat off Ebay, acquired butter soft thigh high boots via Zara, and taken my favorite biker jacket and vintage fur out of storage. Now all I need is a few dashes of sequins and studs, the essential chunky cardigan, a cozy snood, and an assortment of fingerless gloves.
P.S. Has anyone noticed the three inches of hair missing in my last few posts? Why do hairdressers love to chop off my ultra long locks? I just don't understand why an inch always means 3-4. I cry a little every time I view pictures of my waist length hair of the past. Hopefully the extra inches will find her way home in the next few months.