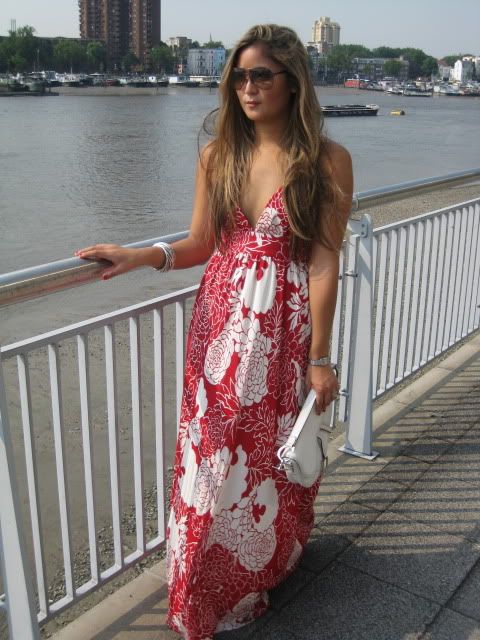 Tibi dress, Dior saddle bag, Gucci aviators
The heat in London is nearing unbearable at the moment. I find myself constantly unsure of what deems as appropriate attire, and am always lusting after a slight breeze. The boy and I participated in a refreshing stroll along the river yesterday, and ruled out moving to Battersea. A river view is incredibly tempting, but it would be far too difficult to part with our beloved Notting Hill.
Am desperately looking forward to our holiday in Cannes! Less than a week to go…can't wait for the smell of coconut sunblock, and rose on ice beachside.
I have added more items to Shop FashionHedonism. Anyone want a pair of Miu Miu heels?