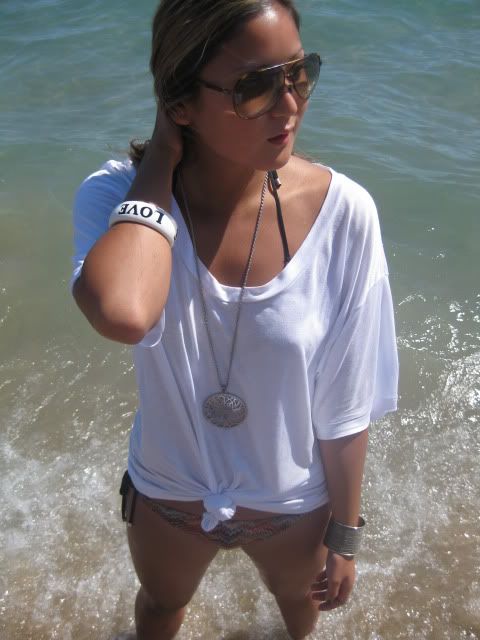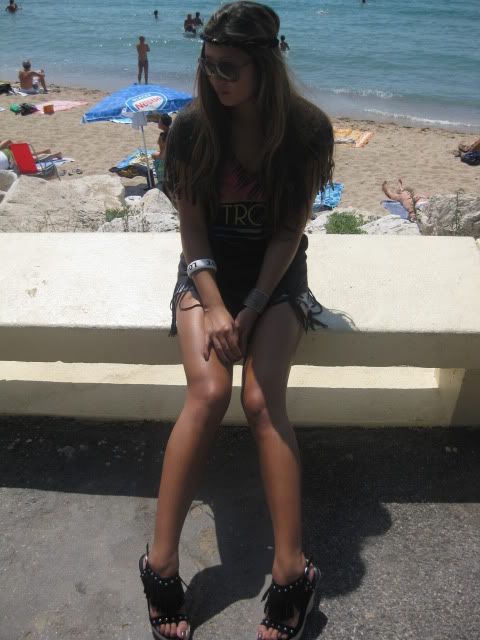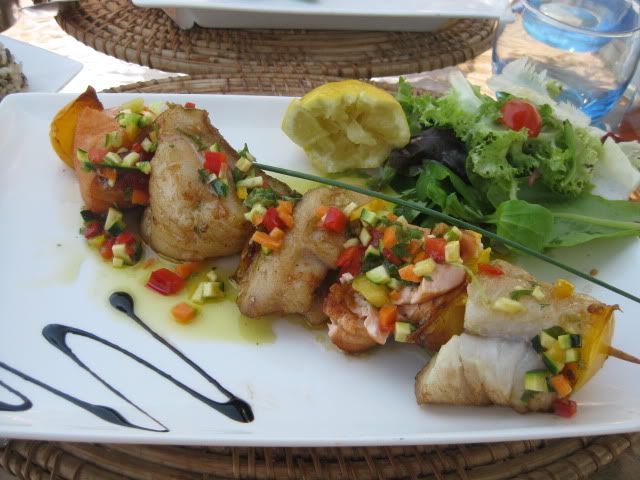 American Apparel sexualitee, Missoni bikini, Gucci aviators.
Urban Outfitters tee, New Look wedges, Miss Selfridge headband, Topshop shorts.

The majority of my time is now spent lounging in sand, splashing in the sea, and attempting to de-sand my hair.
My beach essentials include: Nivea 'light feeling' spf 20, Mark Hill Sun Protection Spray for hair spf 6, Vaseline (rose flavor), Gucci aviators, Ipod, coffee ice cream, and a sprinkling of wine.
A converstaion that occured 5 minutes ago:
The Boy: "I don't look good in pictures"
Me: "I like this one. You should always make that expression."
The Boy: "What like this?"
Me: "No, that looks angry. Try to look fierce." (joking voice)
The Boy: "I've got it. Like this!"
Me: "That looks the same. You remind me of Derek Zoolander."
The Boy: "People always say that."