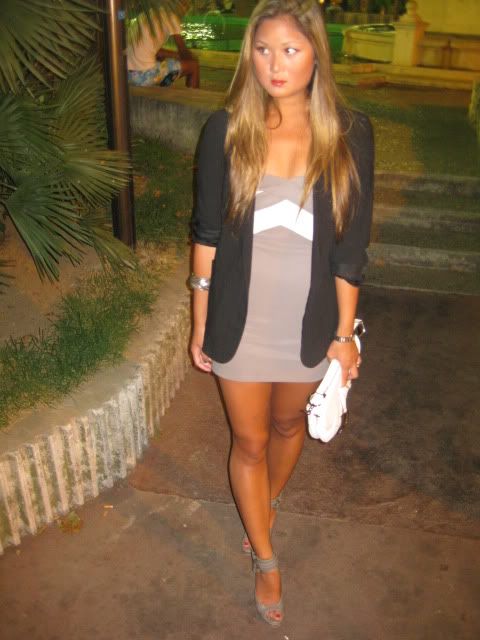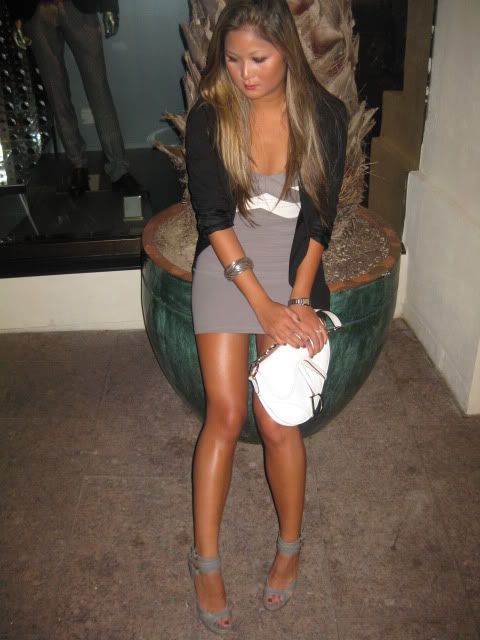 Topshop dress, Topshop boutique blazer, Matalan shoes, Dior bag.
I experience extreme packing dilemmas when departing on a trip lasting longer than a week. The temptation to throw my entire wardrobe into boxes, and ship it all to our hotel days in advance is far too great, and baggage limits are a constant aggravation. In the end I usually settle on frustration, and sift out all extras, leaving only my favorite dresses, and three of the most versatile shoes I can locate. When packing for the French Riviera, I decided upon my favorite bodycon pieces, loose tees for the beach, two Missoni bikinis, and the most comfortable high heels I own. The only practical option for beachy days, never ending date nights, and long moonlight walks along La Croisette.
Off to enjoy our last night before returning to ridiculously rainy London. Don't worry, I have many more vacation outfits to share when we are home in the morbid weather.