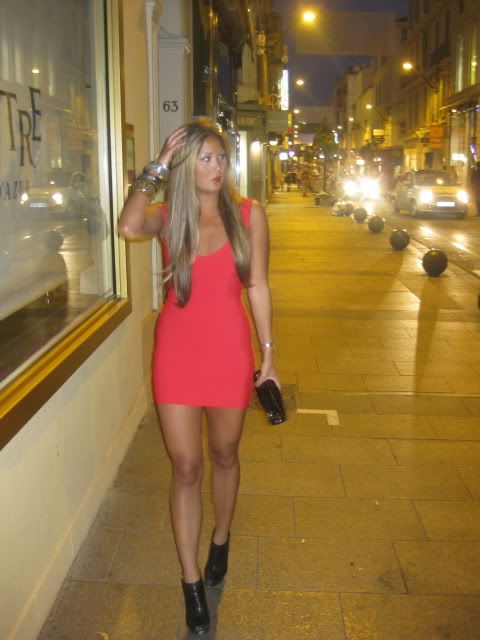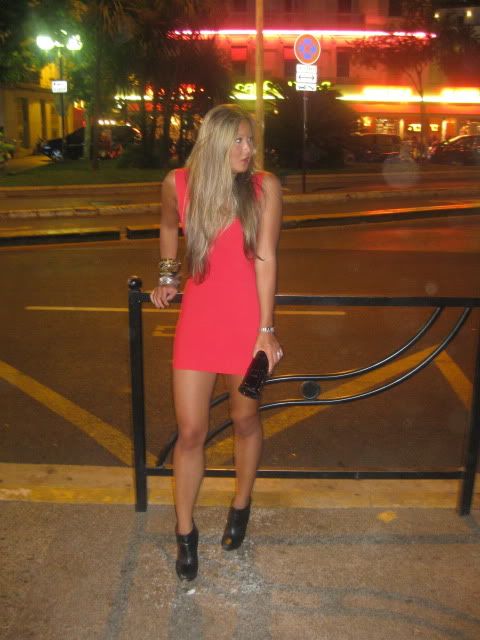 Oasis dress (on sale now!)
Sorry for bombarding you with an unlimited amount of body conscious dresses, but the look combined perfectly with my mood, and evening activities whilst in Cannes.
Do you ever commit yourself to a trend that feels infinitely right no matter your mood? It may be difficult to believe now, but there was a time when I was hugely adverse to bodycon. A few years ago I was incredibly attached to thin, loose tees, slips, or tanks over flared skirts, often accessorized with an oversized belt, and tribal earrings. During that time, my nature and life felt excessively romantic and carefree, almost to the point of reckless. I enjoyed being led by the wind, and my desires translated into breezy attire, garments that could move with my unpredictable lifestyle. My personality and life have not have not shifted greatly in concept through the years, but time has brought security, confidence, and comfort, leaving behind clusters of my irresponsibility. Maybe that is the reason my style is swaying towards structure, a look possessing constrictions and boundaries.
Either way I promise a non bodycon look next 🙂
Life tastes best when sprinkled with variety!