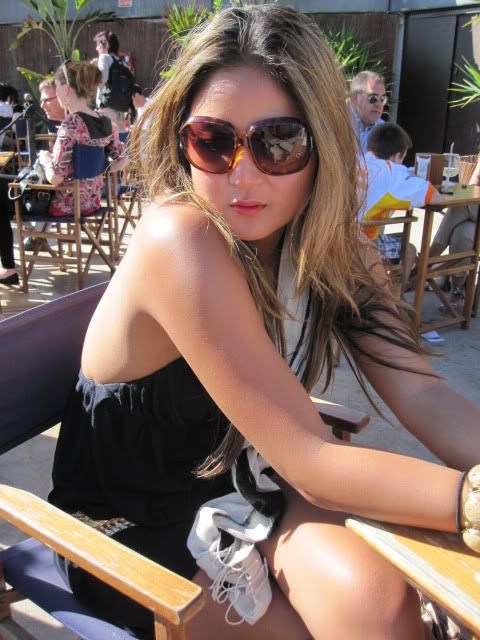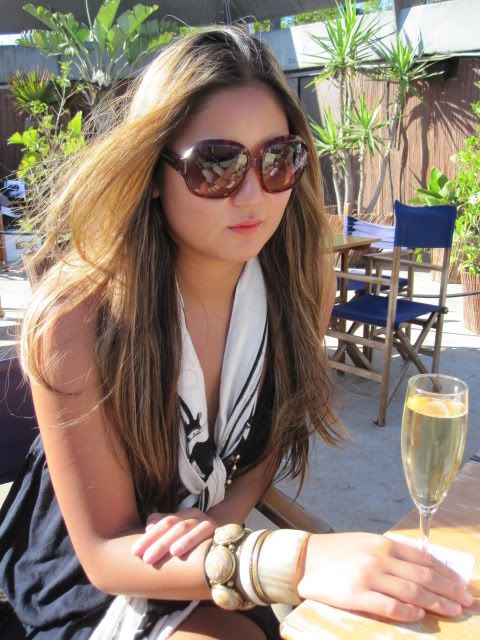 Top outfit: AA grey tank, Topshop skirt, Diesel scarf, Miss Selfridge headband, H&M bangles.
Bottom outfit: Dress was gift from a friend, Diesel scarf, Kookai belt, Miu Miu sunglasses.
The time has come for me to let go of our sunny holiday and accept my return to rainy London. In hopes of disintegrating my constant daydreams of beaches and clear blue skies, I am posting my outfits from our last day in Barcelona. We will revert back to London outfits posts starting tomorrow. In further depressing revelations, I have recently discovered I may not be able to depart towards sunnier destinations for a month, or two, or maybe even three! As you can see, I am not fond of large time frames. You never realize how often you travel and vacation until it is stolen from your options. Lets all hope for an exceedingly scorching English summer.
The last photo is of my bro's outfit. He's wearing Diesel Black Gold tee, Topman dog tags, vintage style Timex watch, Neighborhood (Japanese street label) jeans, and Louis Vuitton belt.
(The jeans and belt are not shown.
)