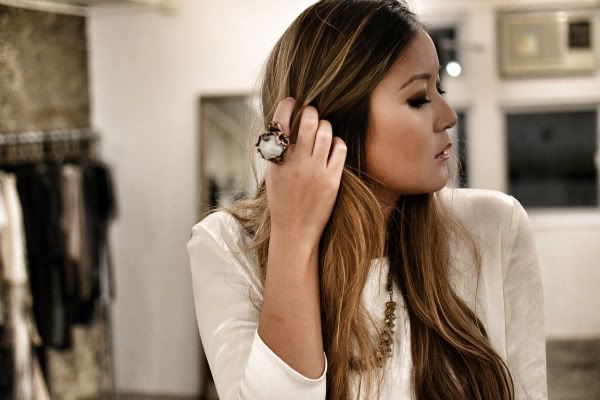 Carin Wester Top, ManiaMania ring, and Bones and Feathers necklace soon to be available on Christing C.
One Teaspoon shorts and Topshop boots.
Today is the big day! Launch party for Christing C. tonight and then the website goes live Saturday morning Hong Kong time. I will update my twitter as soon as the site is up.
For those of you who live in Hong Kong, our walk-in hours for the store start Saturday, September 3rd from 2-6pm. Hope to see you there!
Thanks for all of your support and can't wait to share the finished site with you!