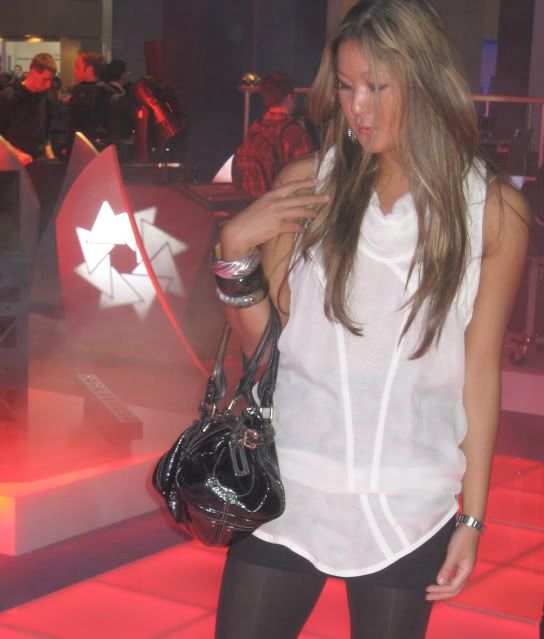 Topshop black paneled skirt, grey sweatshirt halter from Covent Garden boutique, Topshop Unique white top
Do you remember that episode of Sex and the City where Carrie goes with Aidan to a furniture show where he is selling his pieces, and she calls herself his "booth bitch," then they run into Big and Natasha….? Well everytime I go to a trade show with my Dad I feel like the "booth bitch." Kinda. The boy and I spend the 7, incredibly slow, hours swinging our feet at our bar, greeting random people at the booth, and consuming insane amounts of caffeine, sweets, and chips. I think I am about to go into sugar and salt toxic shock. I am ecstatic to be departing to a yacht show in the south of France. Watching my Dad do business is monotonous at best, but yachts must be better than pro light and sound right?!
I didn't feel each outfit deserved its own post as I toned done what I actually wanted to wear for business purposes. I cannot wait to wear gladiator sandals in Antibes!
Follow me on Twitter!