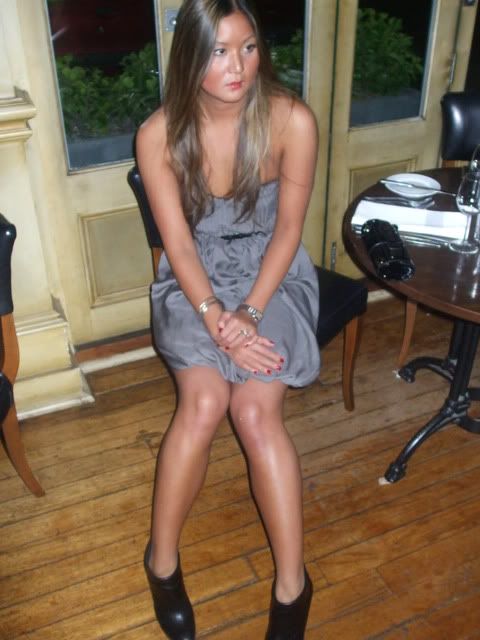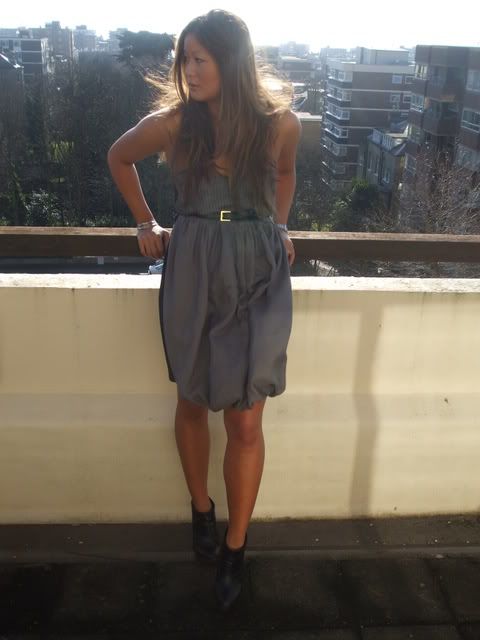 Alexander Wang dress, Steve Madden boots

I don't think there is anything sweeter than watching a glowing bride, glide down the aisle with a look of excitement and anticipation in her eyes. I find weddings enticing, a look into a pair's values, taste, and traditions, and as I am at an age when many of my friends are getting engaged I love witnessing their stylish choices.
Saturday's wedding was incredibly cute and ridiculous amounts of fun. Having chosen a small gathering, the event was intimate and carefree, and with a reception dominated by a large group of 20-somethings the celebration quickly became a rambunctious reunion. Overall there was copious amounts of drinking, loving conversations, and smiles in abundance. I was enjoying myself so much I didn't even cry when a glass of red wine was spilt down the front of my Alexander Wang dress. Hopefully my dry cleaner can do something about that!
And here is a peek at me on my wedding day a little while back. I was wearing an Elie Saab dress in unbelievably hot weather.