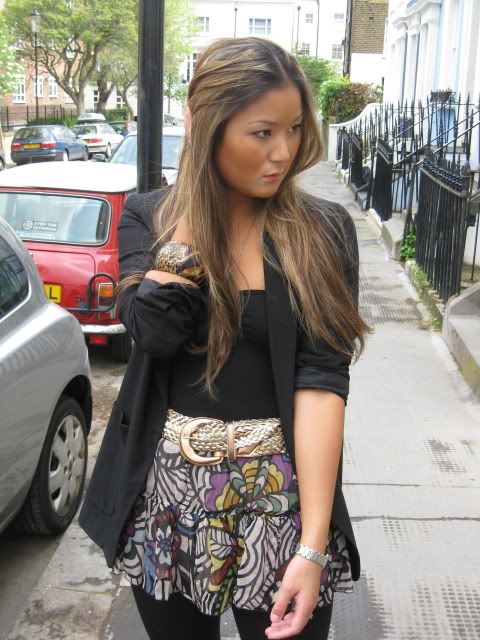 Missoni skirt, AA bodysuit, Topshop Unique blazer, vintage necklace, Topshop bangle, Kookai belt, Zara heels.
Today was slightly uninspiring. I have been spoilt by the recent mood enhancing, sunny weather, so a cloudy day appeared far more depressing than usual. The boy and I have locked ourselves in for the past two nights, catching up on our blockbuster rentals, devouring pizza hut deliveries, and swapping childhood stories. I'm hoping for sun tomorrow so we can pull back the curtains, scope out Portobello Market, and drink coffee in the sunlight.
This Missoni skirt is in my top 5 favorite items I own list. It has been by my side for years and was worth every penny. I wore it so much last year, I made the decision to give the delicate chiffon a break, which is why it has not yet been on the blog. I can't believe I almost forgot my long lost love.