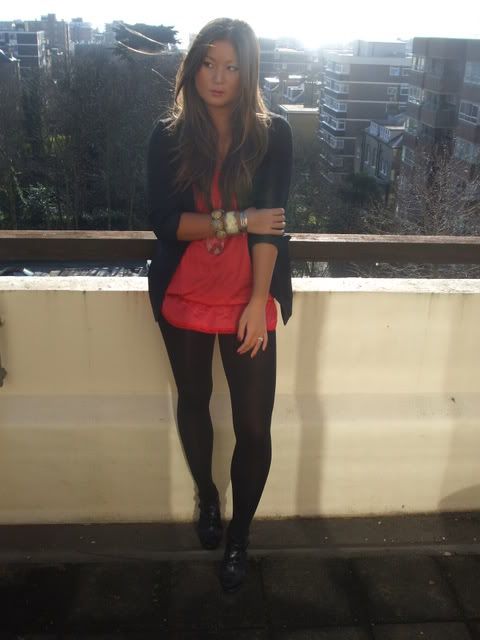 Vintage half slip, Topshop Boutique blazer, Necklace from Portobello Market, Bangles from H&M, Portobello Market, and Kabiri, Zara gladiator heels, H&M 100 den tights
I have a relatively large collection of vintage half slips and find them irresistibly versatile. I wear them as tops, dresses, or used as a layering piece. On this particular day, feeling inspired by the classic Stella McCartney, I decided to pair one with a chic masculine blazer and very high heels.
The weather has been annoyingly schizophrenic lately so we only managed a few photos on the balcony before an attack of torrential rain and sleet hit our sunny day. Fear of facing the weather caused us to hole up inside our cozy lunch spot and consume copious amounts of wine and conversation. Overall an afternoon well spent.