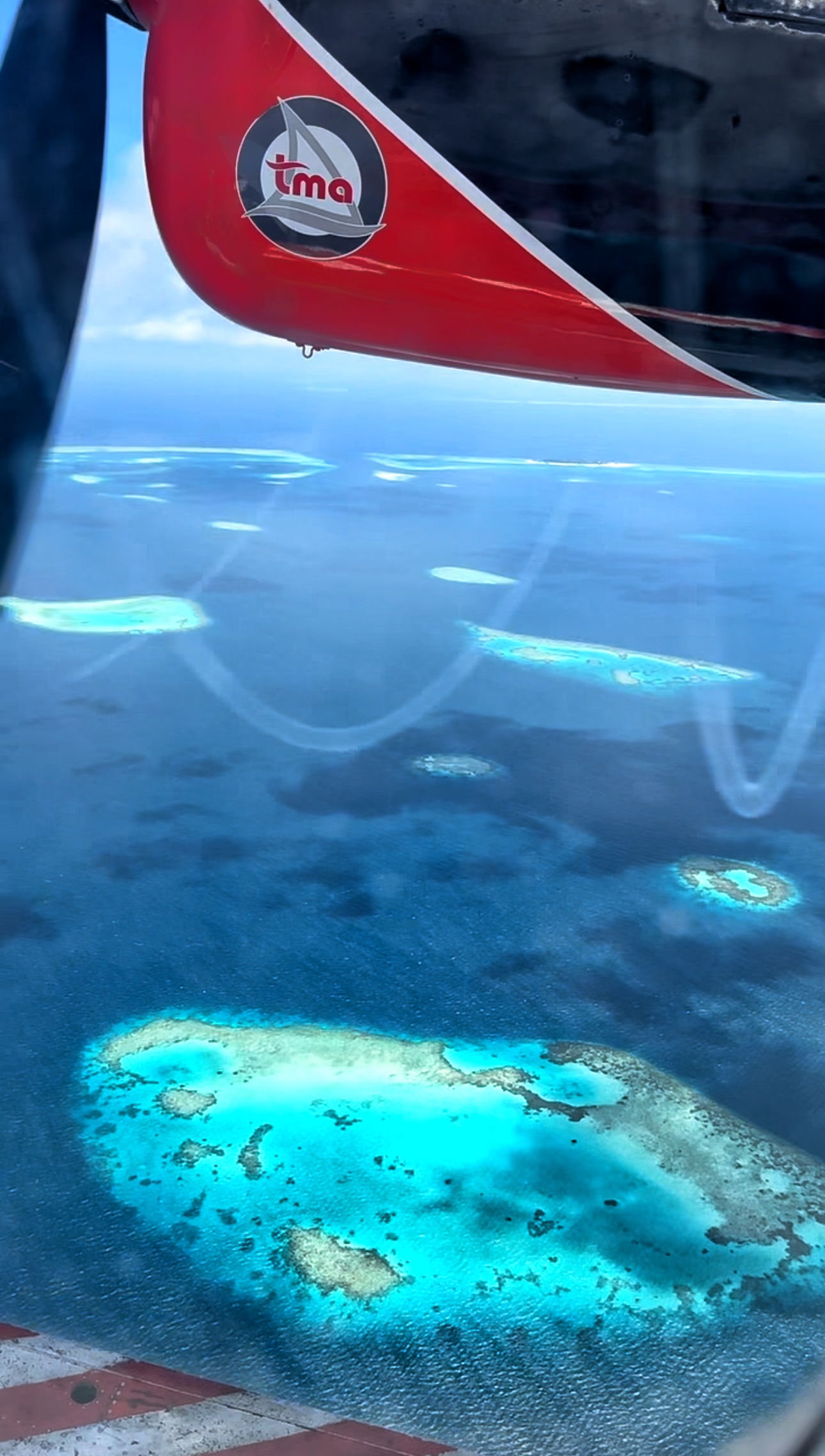 Step into a picturesque postcard worthy scene and experience one of the Maldives' most beautiful and tranquil islands.  Diamonds Thudufushi feels like an undiscovered paradise meets barefoot luxury.  The small island boasts pristine crystal clear water, powder soft white sand shores, and sweeping palms that line the idyllic shoreline.  The villas are rustic and stylish with all the modern comforts you desire and a sleek outdoor bathroom that gives all the island vibes.  Our beach villa featured a private outdoor deck and the sumptuous king size bed was just steps from the inviting turquoise ocean.  Diamonds is set in one of the most beautiful atolls we've experienced and the resort has a great concentration on marine life and excursions that allow you to enjoy the beauty of the Maldives.  Take a complimentary snorkelling tour with a guide on the stunning house reef or book an excursion to spot whale sharks, turtles, and mantas.  Our family took a short boat ride from the resort and our guide introduced us to an amazing coral reef that was one of the most colourful we've even seen outside of an aquarium.  We were even lucky enough to spot two turtles.  The resident marine biology team are always on hand to teach you about the ocean and how climate change is affecting the corals all over the world.  Guests even have the opportunity to adopt a coral and contribute to the coral replanting project.
If you're looking to unwind during your stay, grab a sun lounger and bask on the serene and quiet beach.  We loved all the dining experiences from a mouthwatering buffet with incredible seafood and fresh high quality fare to a memorable Maldivian night, and the ambient and romantic overwater restaurant, Aqua.  The Beach Bar is a perfect spot to enjoy afternoon tea, watch the sunset and grab an aperol spritz, or hang out with friends and family surrounded by beautiful scenery.  The ambiance at Diamonds always felt as if you were among friends, a true hidden gem in the Maldives.
If you're craving understated luxury and style, unbeatable beaches, amazing food and wine, and a team that will ensure you have a trip to remember book Diamonds for your next Maldives getaway.
---
No trip to the Maldives is complete without an epic seaplane ride and Trans Maldivian Airways offers the best service in the islands. Diamonds Thudufushi is accessible by a seaplane journey from Male where the friendly and welcoming Trans Maldivian Airways pilots and staff will ensure you have a safe and memorable journey. TMA as the World's Largest Seaplane Operator with a fleet of 62 DHC-6 Twin Otters, flying to over 90 resorts in the Maldives. Our children are enthralled by every water take off and landing. You don't get more island vibes than arriving at your resort in the comfort of a seaplane. Thanks to Trans Maldivian Airways for always giving us the best views from above.
I am a fully qualified independent travel agent specializing in Luxury Family Travel.  I'm here to plan your dream family holiday, create a personal itinerary to suit your family's needs, and give you all the first hand knowledge I have from travelling full time as a family.  Contact me at [email protected] assist in booking your next trip.