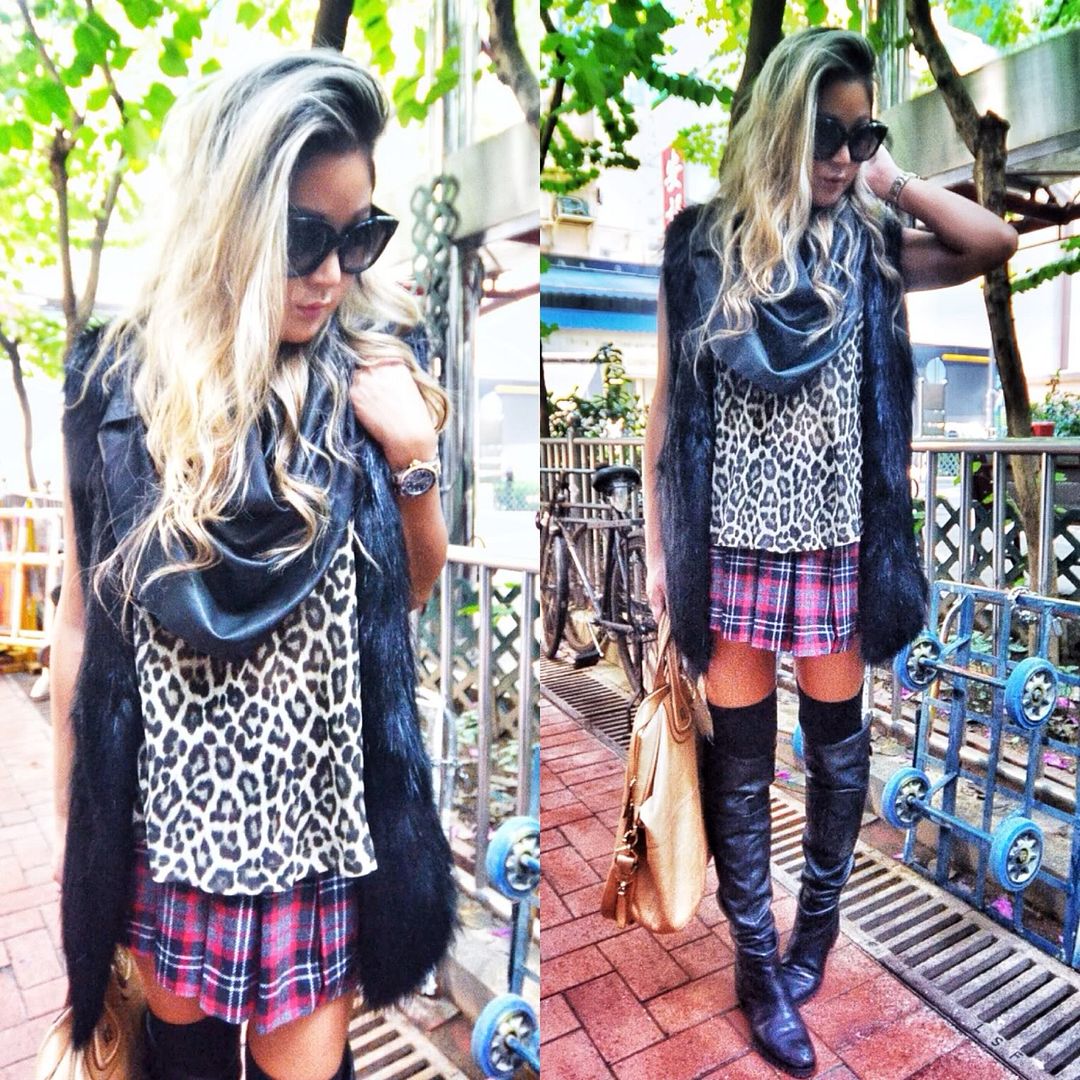 C. by Christing C. Elgin Fur Vest, Oxford Tartan Skirt and St Tropez Tank.
All available online via the links above. Free International Shipping.
Rainy Sundays can often be the best kind. We woke to the delicate ring of raindrops and knew immediately today would be cancelled in favour of cuddles in bed and duvet picnics. A quick supermarket dash will be our only outing, where we made sure to stock up on plenty of indoor camping supplies. This includes chocolates, dumplings, and lots of tea. Lets hope Monday stays just a little further away while we doze for the next 24 hours.