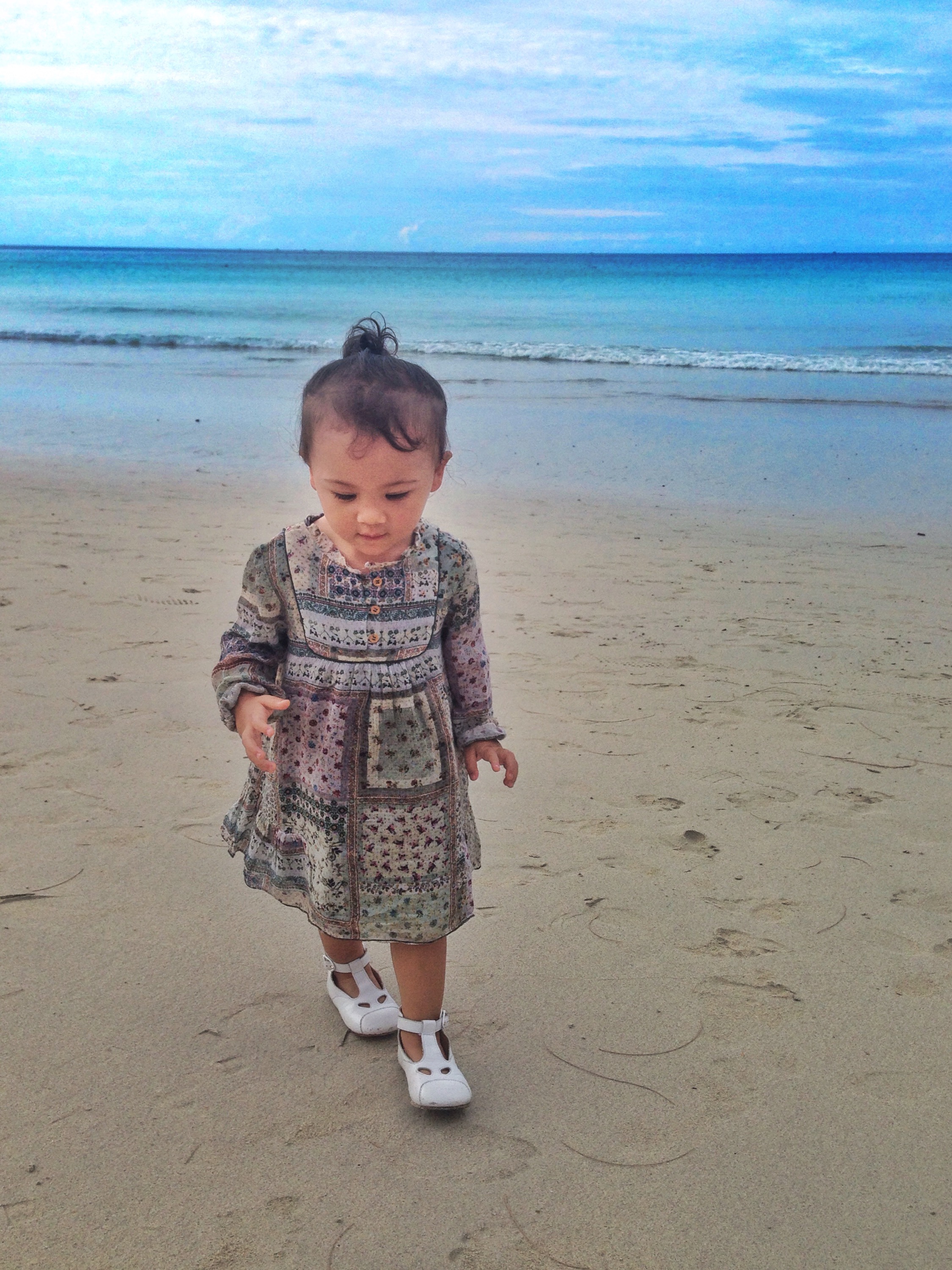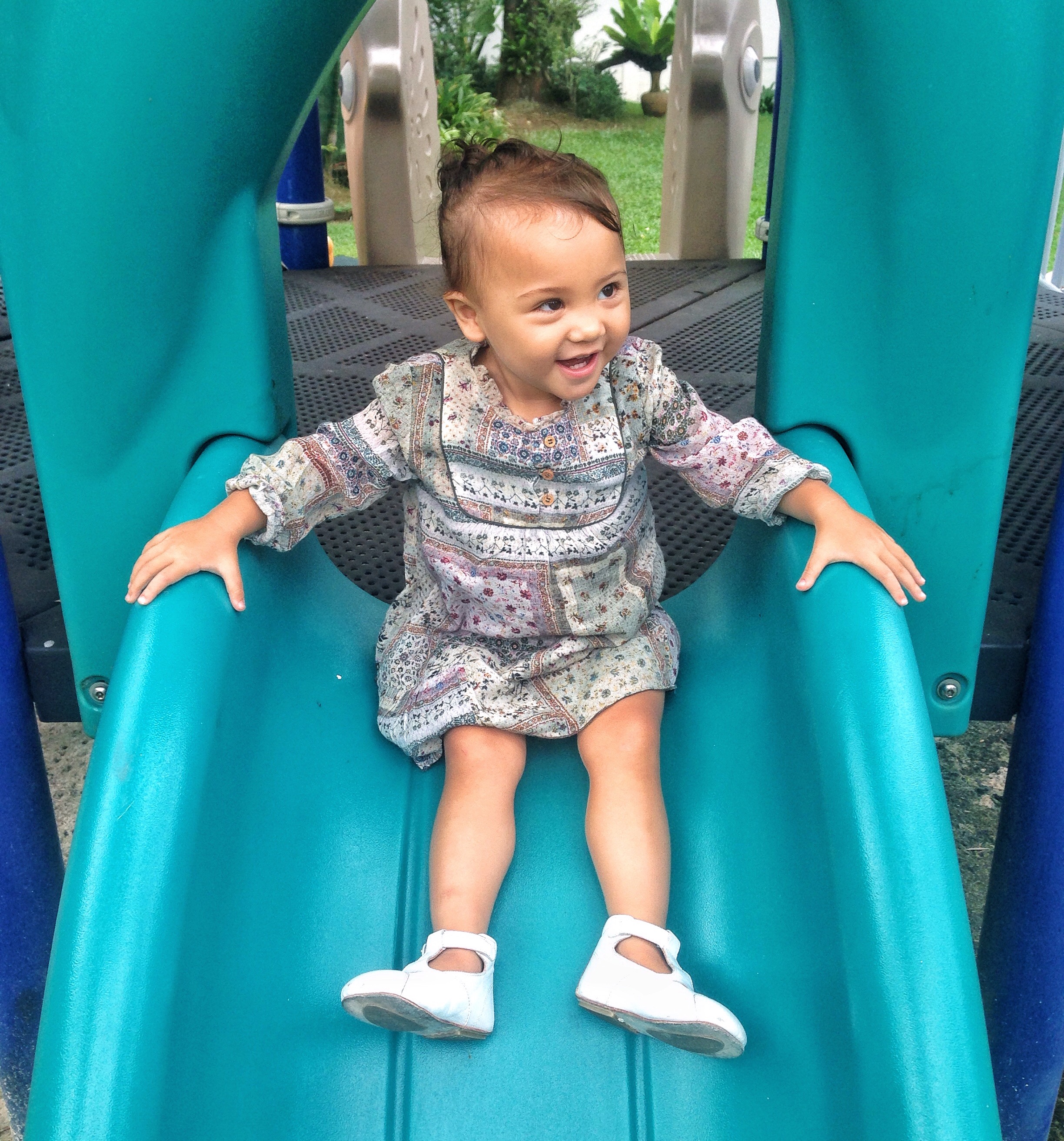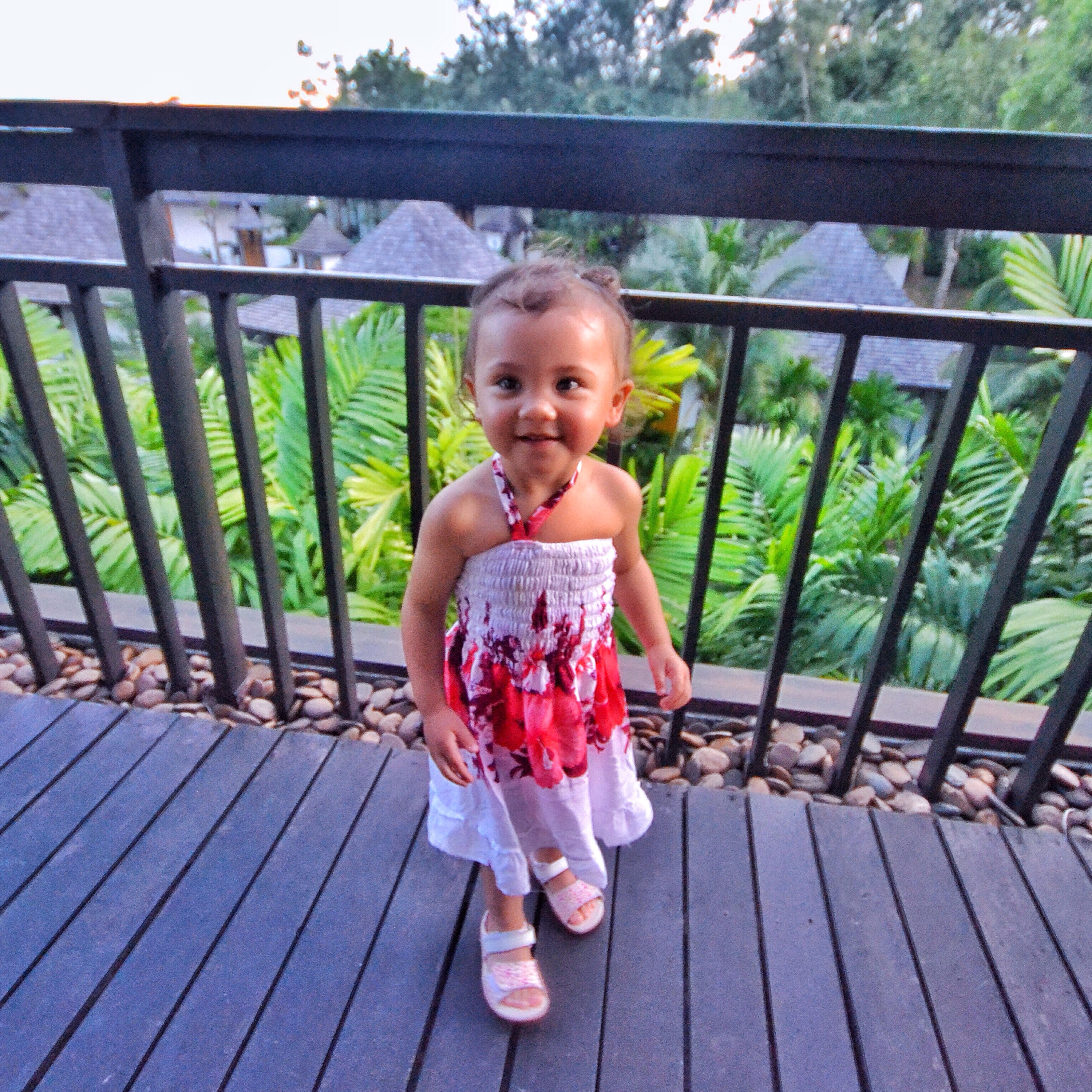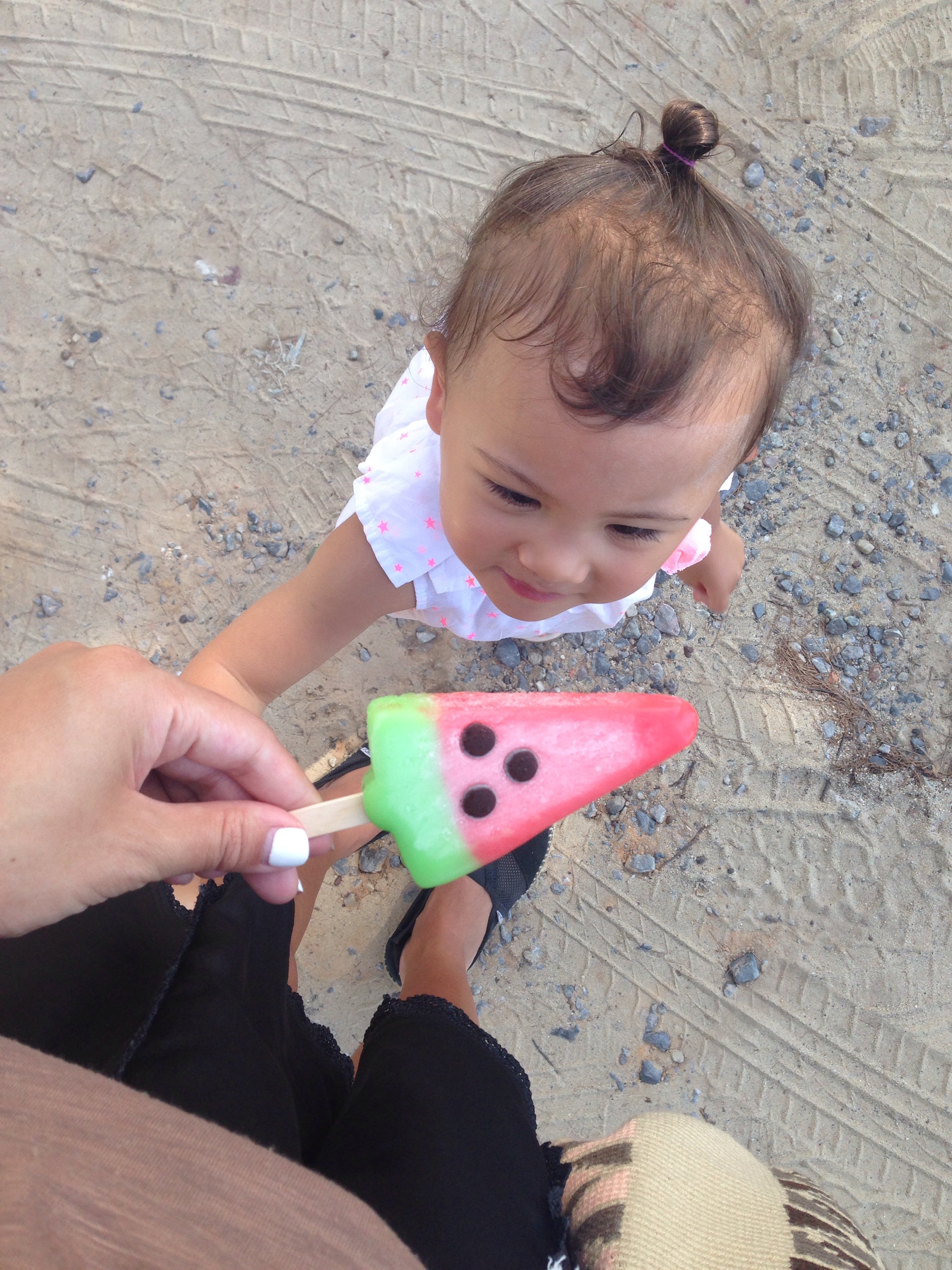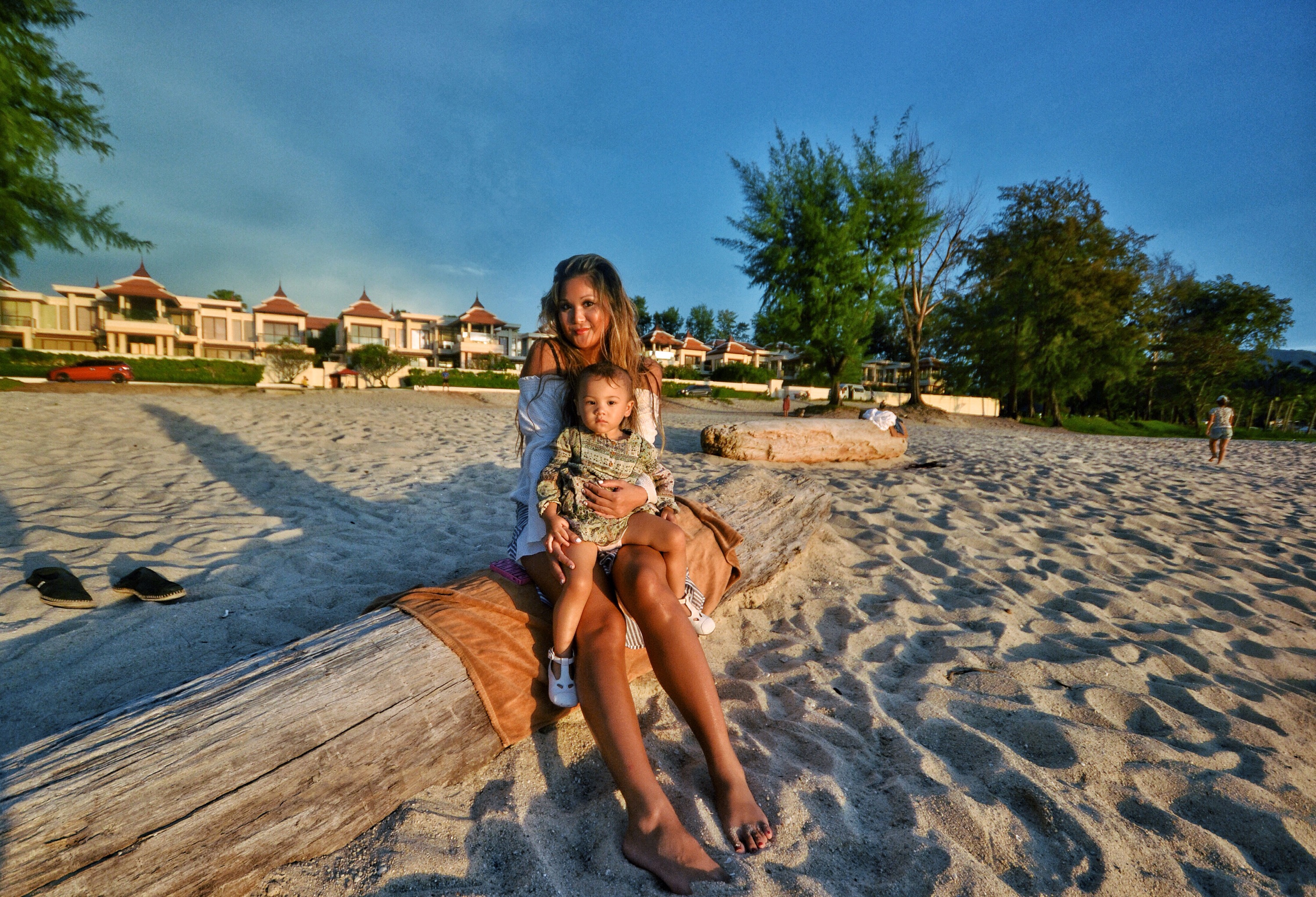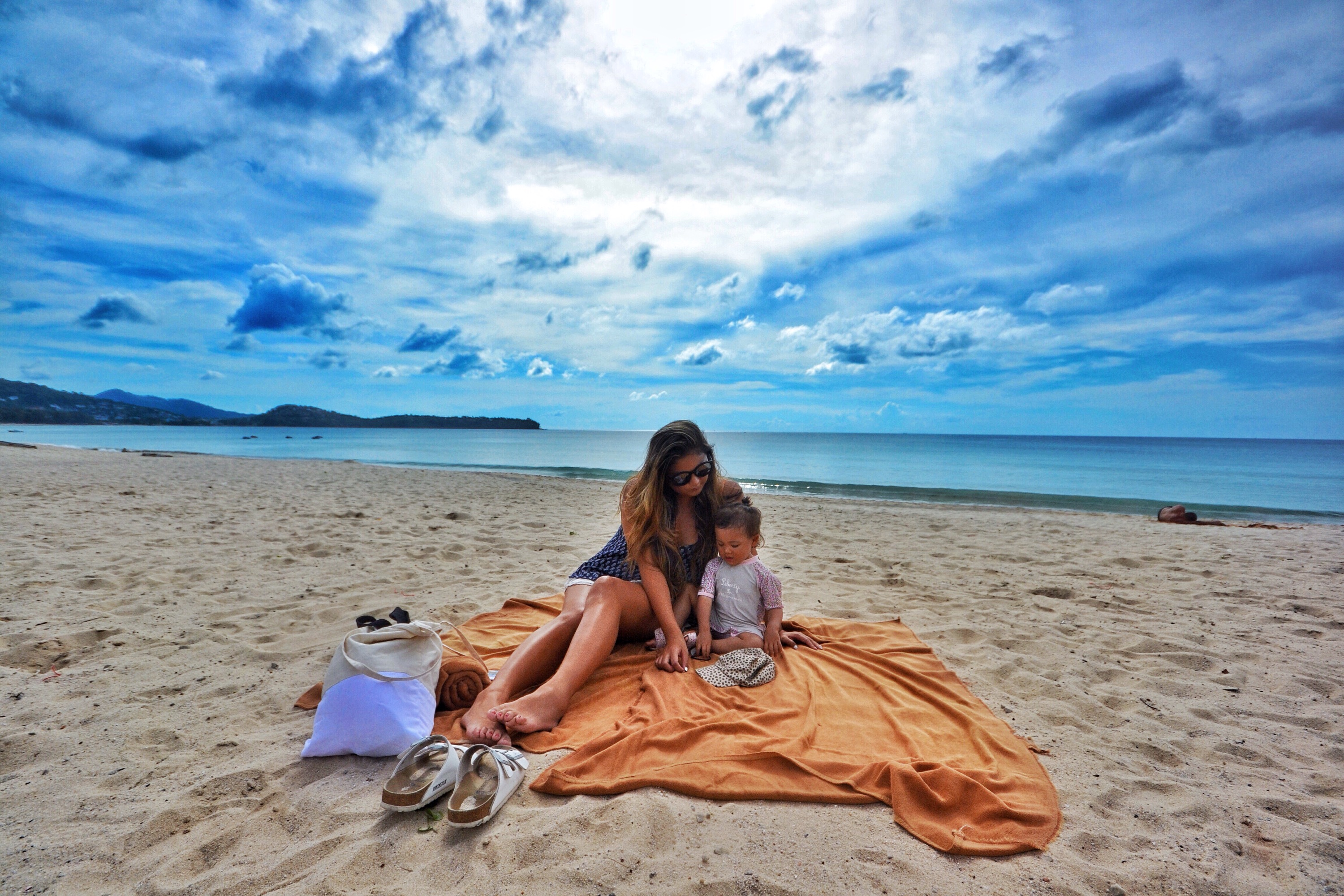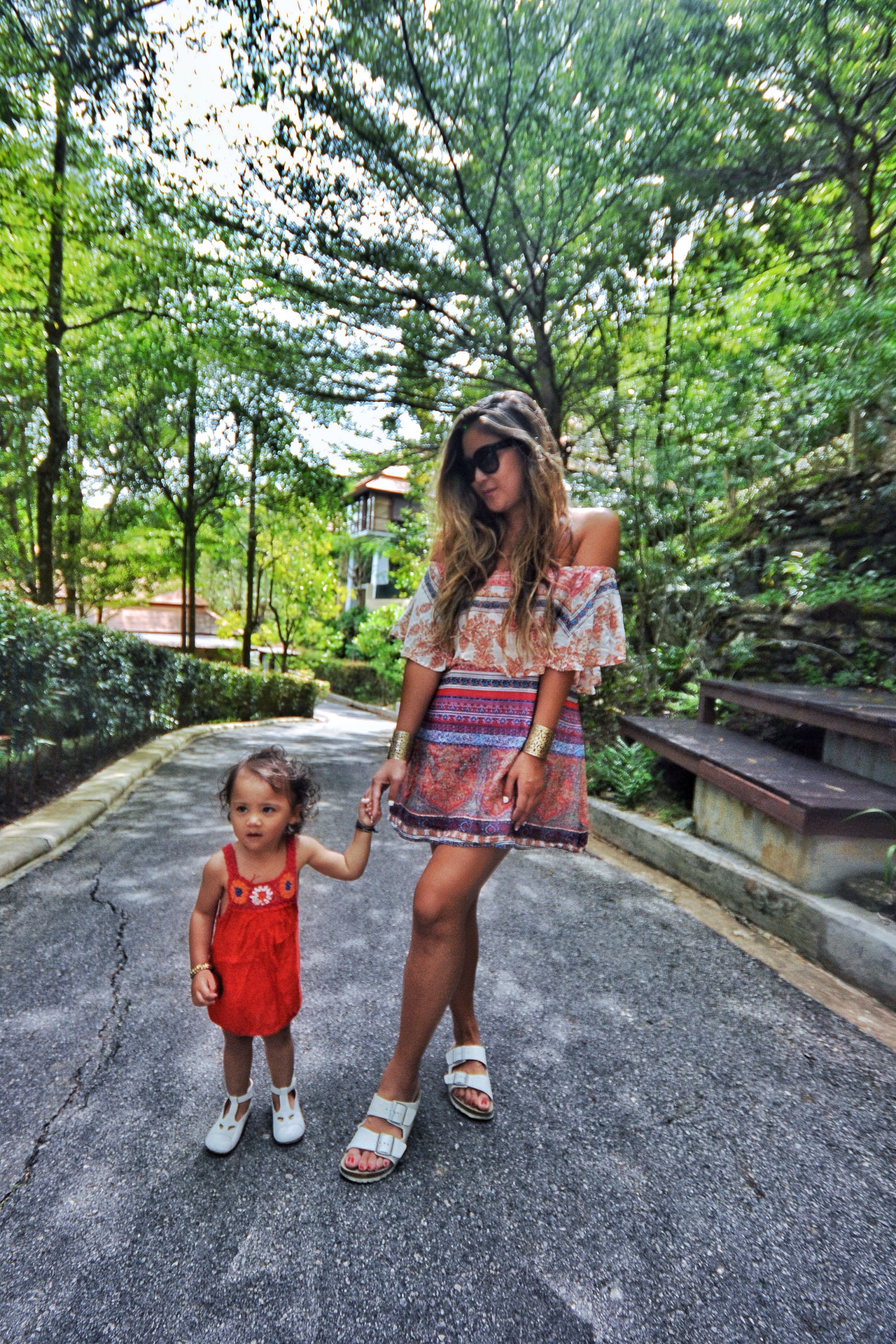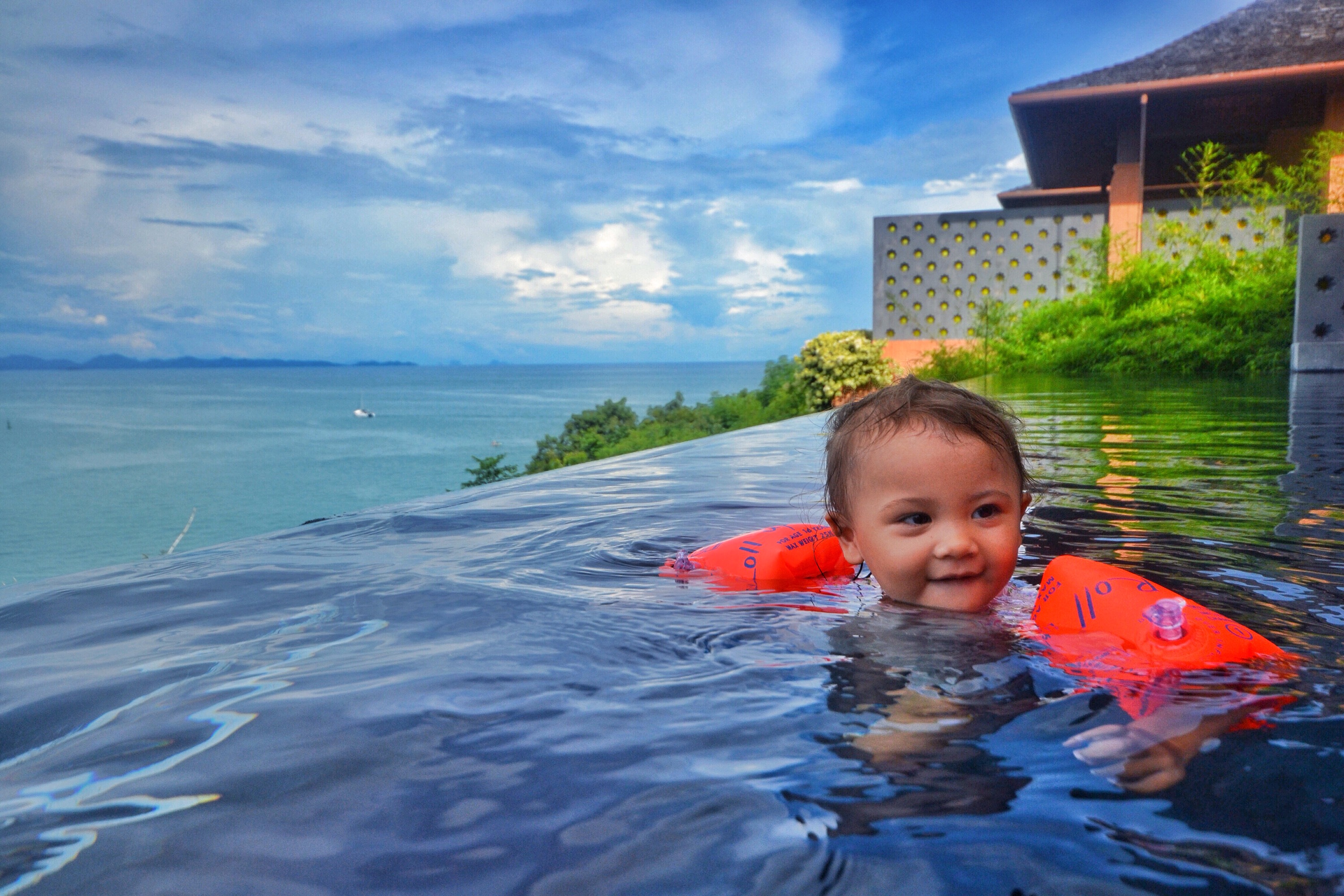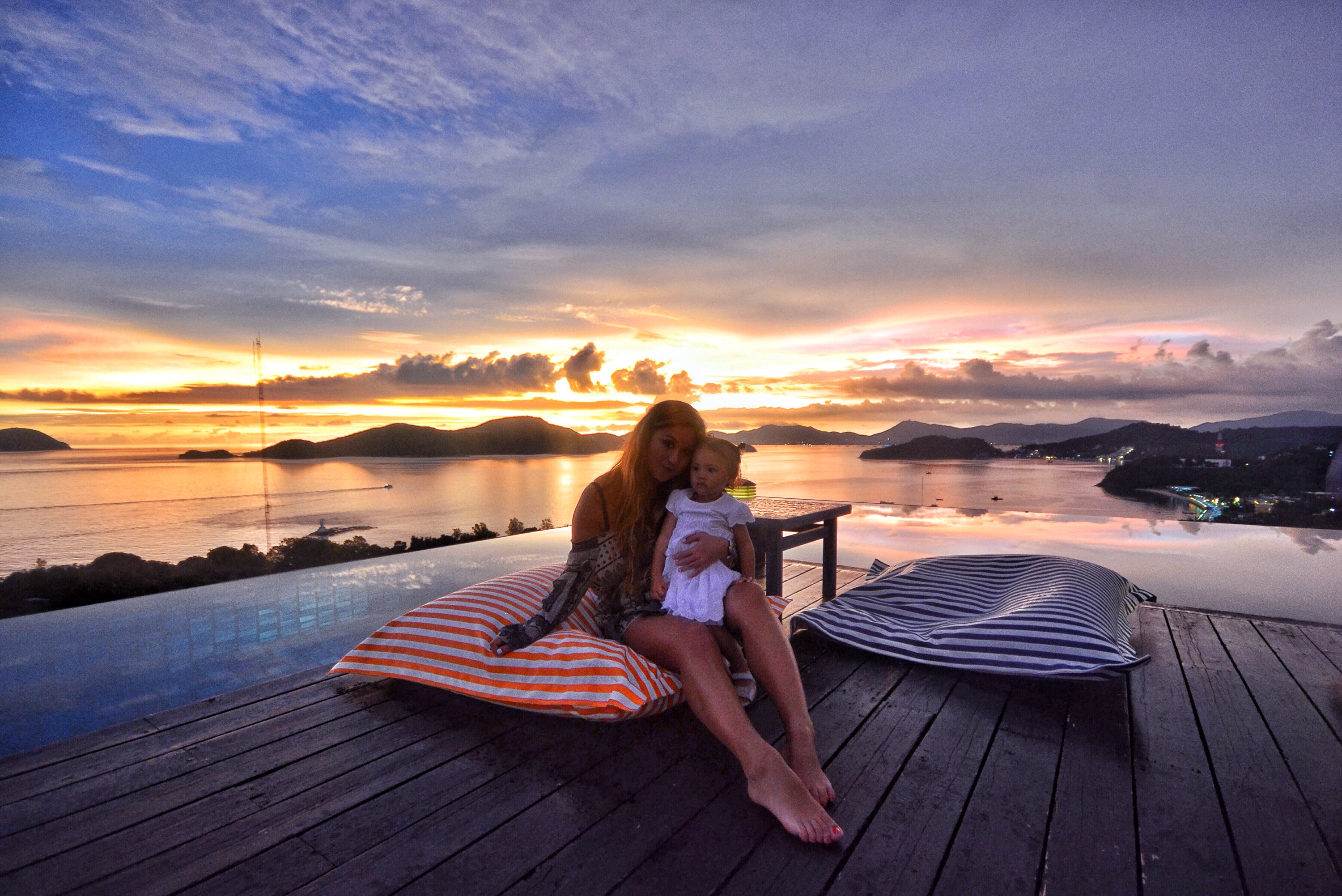 Travelling is in our blood and the boy and I can't go a few weeks without hopping on an impromptu journey.  I found out I was pregnant with Ever while we were in the final stages of booking a bohemian, hippy holiday to island hop around Koh Lanta.  Those plans were quickly thrusted aside for a more sensible Christmas trip to England and since then we've been playing the travel game with a little one in tow.
Many will quit their nomadic tendencies after having children, and many will deem it impossible or ridiculous.  We have decided to integrate Ever into our lives and with a few tweaks we are able to take her on our adventures, igniting her curiosity and showing her what the world has to offer. We usually get through the challenges by throwing routines and expectations out the window.  Everyone is a little bit more carefree and reckless on vacation so I believe Ever is entitled to join the fun.  No strict nap or bedtimes and she is generally allowed to eat what she likes. I want to encourage her to be adventurous about food so even if it's a bite of street food or sip of milk tea I wouldn't usually allow at home, I indulge in her curiosity on our trips.  Our schedules can be crazy with time changes and car journeys so naps happen when she's tired. Usually after a long swim or during a long ride to our next destination. The goal is for us to all have fun and create memorable experiences as a family. Here are a few tips for other parents who possess the travel bug. Don't stop now.
Flying: Back in the day plane rides were a time of rest and relaxation. I would devour books, movies, and magazines and munch on my favourite snacks while cuddled with the boy. Flying with Ever is a completely different story. My carry on is now heavy with treats, games, blankets, wipes, and clothes.  Lets say its better to be prepared than covered in sick and pee. The goal is to get her to sleep, so a strict routine of feed and cuddle ensue during take off hoping that leads to at least a 2 hour nap. Luckily Ever usually obliges and I spend my sanctuary moments trying not to move and snoozing so I have energy for what may come next.  I think this situation will become more comfortable once we start buying her a seat of her own.  Airplane meals are now stolen bites off the boy's tray and movies are pretty much left half watched. During Ever's waking hours we alternate turns holding her and entertaining the little princess. Showing her videos, feeding her popcorn and raisins, or general tickling usually keeps her occupied. We never let her out of the seat unless it's a bathroom break as I couldn't bear a child that was running up had down the aisles. Fingers crossed that's not in my future.
Hotel and Rooms: I used to spend hours researching and locating the ideal room which was a mix of rustic and boutique.  Priorities now include well equipped and spacious. I really recommend having a suite or separate living room if it's in your budget. We love sipping on a glass of wine and chatting after she's gone to bed and it's ideal to have a separate space so we don't disturb her while she's napping. We also love private pool villas as much more time is now spent in said room. My prime sunbathing hours are during her afternoon naps when I can sneak into our plunge pool and still see her through the window. True mummy luxury 🙂 Also choose resorts with kids clubs or childcare services. Sometimes you just need a few hours to yourselves to enjoy a cocktail and a romantic meal.
What to Bring: Our main goal is Ever feels at home at each resort, making her comfortable enough to sleep well and relax. We always bring her favourite stuffed animals and blankets to set up her bed as well as plenty of comfy pjs and towels.  Always pack a raincoat for those random stormy days and inflatable arm bands and swimwear to beach resorts. I also have a little pack full of her cutlery, bowl, water bottle, and lunch box for meals on the go.  We have little tupperware boxes so I can take extra fruit from the breakfast buffet or pack up leftover pizza and fried rice from lunch.  A hungry toddler is nobody's friend.  Stuff like wipes, diapers, and toiletries I get at the destination as it can get super heavy with toiletries for the whole family.  I was more strict about the products Ever used under the age of one, but now I'm happy with local brand diapers and wipes and we can always find a baby lotion and soap at the nearest pharmacy.  Many hotels often offer baby toiletry packs as well so make sure to ask reception before you buy.
Hope this helps and encourages you to travel with your little ones. The whole thing can appear daunting but children are truly adaptable if you allow them to be, and if you are ready to improvise and let go of a few routines it can be a fun adventure for all.
Photos taken at Sri Panwa, Le Meridien Phuket, and Movenpick Bangtao. All very child friendly resorts.