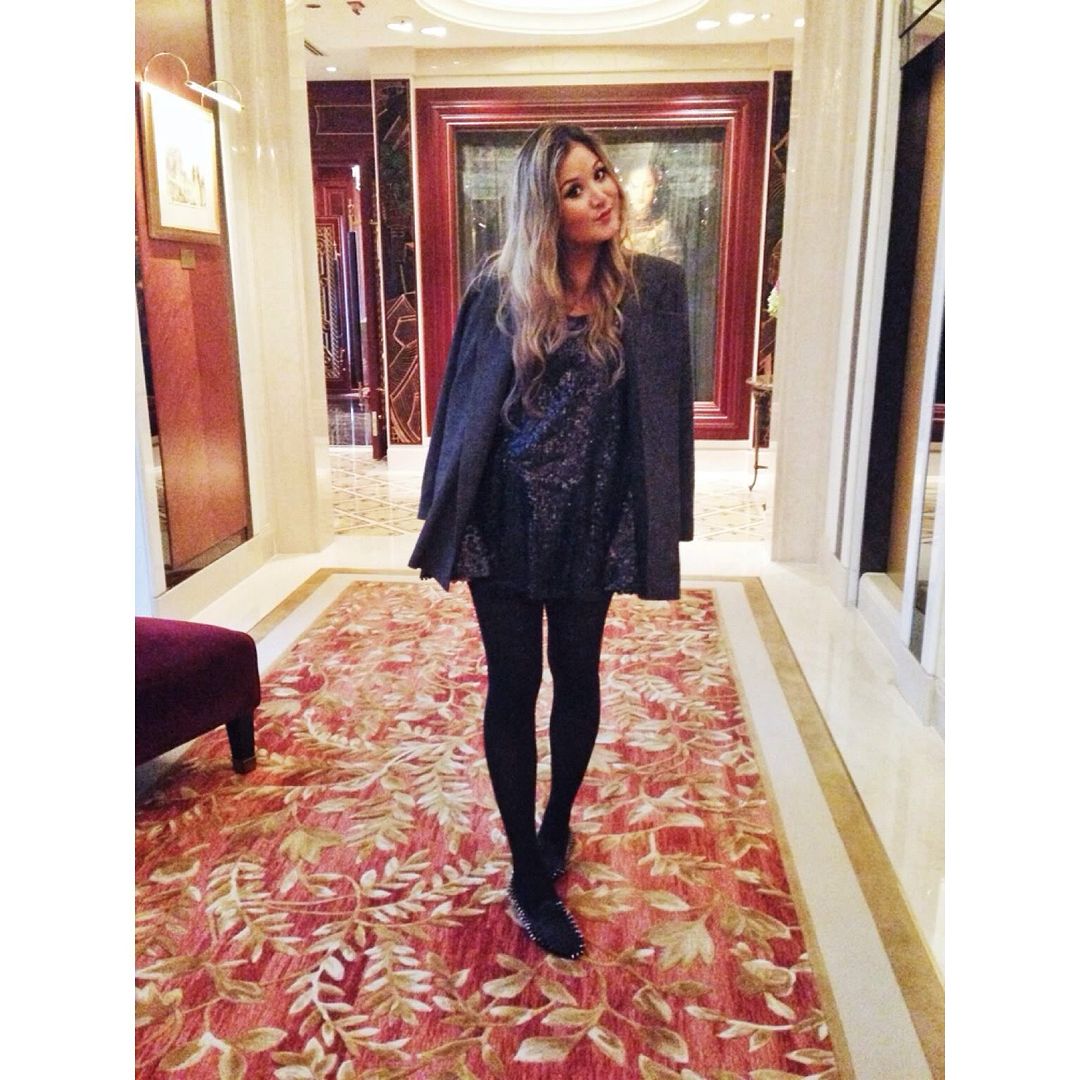 How far along?
Maternity Clothes?
A few Emma Jane nursing bras. They are so comfy and perfect for pregnancy and nursing afterwards. I have this style in three colours now.
Stretch Marks?
None! Yay! Fingers crossed it stays that way. Still using Bio Oil and Palmers Cocoa Butter.
Sleep?
Around 6 hours a night and napping a lot. Especially after meals. Haha. I'm in full on lazy mode.
Best moment of this week?
Going on a baby preparation shopping spree this weekend and getting everything prepared for her. We have almost everything now. Who knew babies needed so much stuff?
Worst moment this week?
It really wasn't a terrible moment, but going to the Playboy x Lane Crawford event when we were photographed by all the press in front of the step and repeat with two Playboy bunnies. Not feeling the most confidence 8 months pregnant in flats 🙂 Not my usual fashion event self…
Miss anything?
Heels. They really make certain outfits. Sometimes a flat shoe really does not do a dress justice.
Food Cravings?
Junk food. And fast food. Consumed Pizza Hut, KFC, and Mcdonalds all in one week. Yikes will do better this week I promise.
Anything making you feel sick or queasy?
Nothing. Maybe dairy,but I don't eat much dairy most of the time anyway.
Symptoms?
Still feeling super sleepy and very hungry.
Belly button in or out?
Happy or Moody?
Happy! Especially excited!
Looking forward to?
A few fun dinners this week and nights in with the boy. It will be a quiet month.