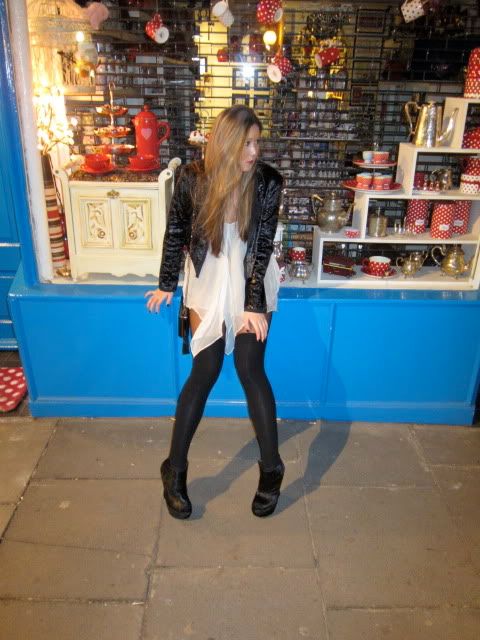 Vintage coat, Asos top and socks, vintage leather shorts, Zara jacket, Ashish for Topshop wedges, Christopher Kane for Topshop bag.
Lately it feels that everything including work, play, and everything in between is located a two hour drive away. The boy and I have been spending, what seems like centuries, cramped into a tiny car, consuming masses of junk food, overplaying our favourite songs, and remaining stationary in random standstill traffic. So last night, when the prospect of a week without a ride on a freeway became reality, we left home to unwind. The usual venues are always the most comforting when exhaustion has settled. We accepted our usual table, was brought food without the need to order, and chatted incessantly until close. Apparently I had such a great time, I did not wake until noon.
And if you haven't already, check out my 7 Days of Chic on Fashionair
here
!