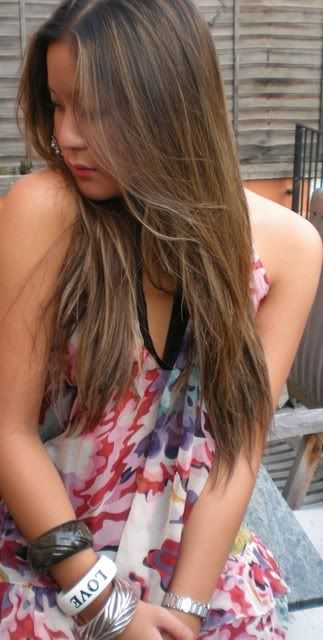 Zara floral dress, H&M cardigan, Accessorize tights, Steve Madden ankle boots, bangles from presents and Portobello Market
Did everyone have a lovely weekend and Valentine's Day? I'm not really into holidays and all the traditions that come along with them. I don't sigh and smile at cards, spend hours perfectly wrapping my presents, or use extravagant festive decor. This may be due to my lack of organization and slight laziness, but I do love celebrating excessively with those that I love, and anything that honors happiness and amour is a holiday worth an immense festivity.
The boy and I spend our lives circulating restaurants, and have at least three candlelit dinners a week, so when it came to Valentine's Day we did not know how to celebrate 'differently.' After much musing we settled upon a slight splurge on bubbly and cuisine, whilst hiding away with candles and great music in our chateau. The lack of venturing out resulted in a slightly boring outfit…Hope all of you celebrated in style with friends or your loved one!