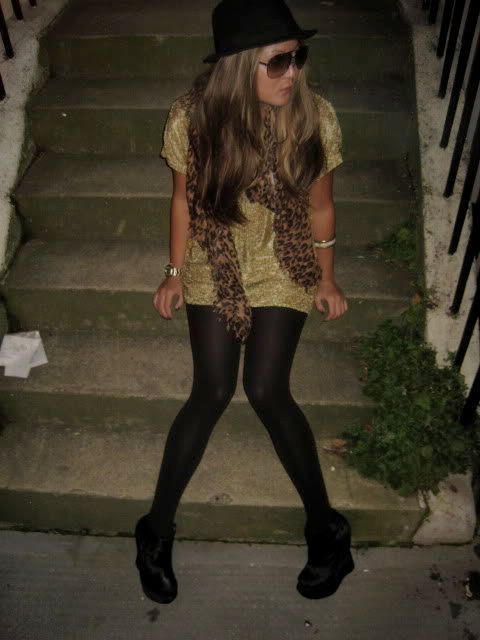 DVF dress, H&M men's hat, Ashish for Topshop wedges, vintage bangle, Rolex watch.

Yesterday was spent wandering, with my blue haired friend, out of my usual neighborhood. After a surprisingly speedy tube journey east, most of our day was devoted to perusing through Bricklane's vintage boutiques. The experience was highlighted by an impromptu visit to the lovely Georgia Hardinge's
studio. Not only was she sweet and welcoming, but her A/W 2010 collection was awe-inspiring. I tried on several lust worthy pieces, and can definitely vouch that she is one of the most talented young designers out there. Her collection manages to be a successful combination of flirty, intricate, powerful, and feminine. Can't wait to share my favourite pieces after London Fashion Week!