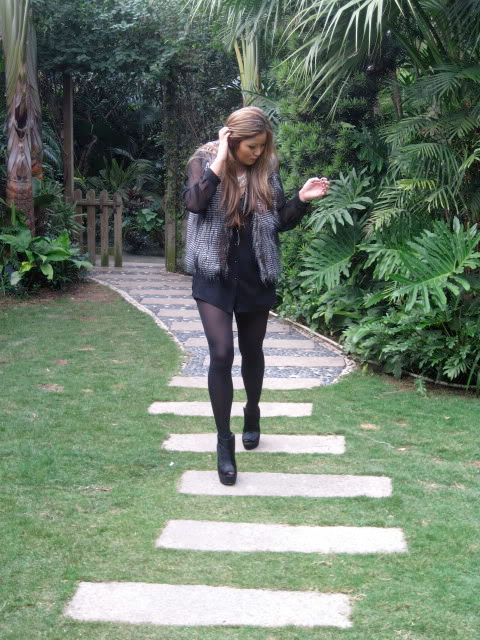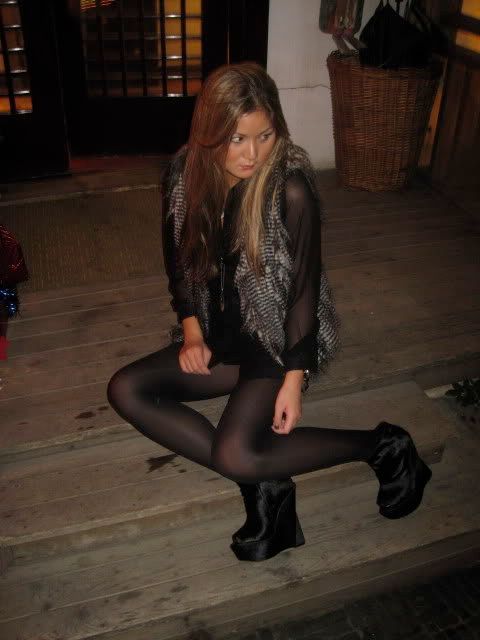 Zara vest and leather shorts, vintage blouse, Ashish for Topshop wedges, Rolex watch, vintage necklaces, and Georg Jensen pendant.
There is nothing more refreshing than waking to a new start. Each year we begin with determined intentions of health, love, and happiness, hoping to step closer in the right direction than our last attempt. Wishes are placed upon miracles, life altering moments, and pure excitement. I revel in extreme optimism every January 1st, and although reality can never truly match the reverie, my life would be incomplete without aspiration and fantasy filled thoughts.
Last night was reminiscent, fun, and delicious. The boy and I partied with my two favourite Swedish fashionistas, who also happen to be my former living companions. We danced, laughed, and pondered the past. I plan to spend this year just as it started…with those that I love, vacant of drama, and full of laughter.
Sorry, but I caught very little photo content. Proper outfit shots always slip my mind in moments of drunken amusement. But here's another outfit just for fun 🙂
Thank you to all my lovely readers for making 2009 a seriously enjoyable blogging experience!