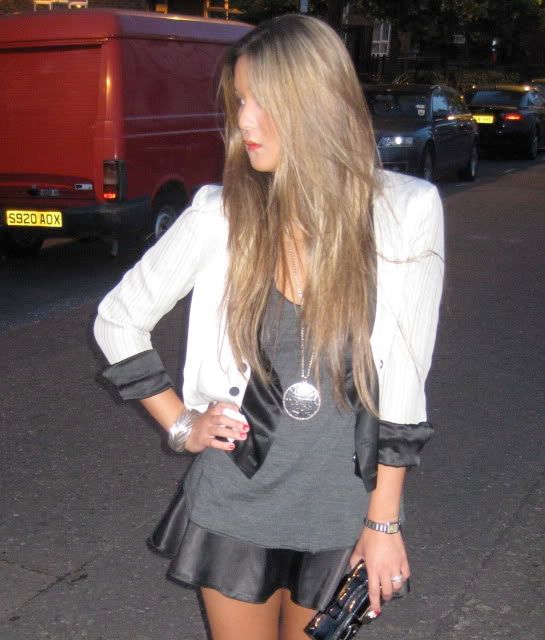 Chloe jacket, AA tank, skirt from boutique in Covent Garden, Kabiri bangle, and vintage necklace.
I'm slightly grateful for a night in, all by my lonesome. Sometimes I take for granted the fact that the boy is always happily by my side, and we are sickeningly blissful. There is always someone if you need to giggle, share a random thought, crave a hug, or don't feel like getting out of bed for a glass of water. But there are other times when a girl wants to sit on her own, watching her favorite shows, painting her nails, while wearing a green face mask.
So for tonight, my "me" night in, these are my favorite things:
green tea. gossip girl. elemis face masks. browsing through iphoto. topshop.com. jalouse magazine. twitter. carrot sticks. puppy kisses. red nail polish. vintage on ebay. cashmere blankets. apple juice. and a tummy full of spaghetti bolognese.
The pics are from the only day I was out of my pyjamas, and looked close to presentable this week. Tomorrow my roots will be filled in, a new dress will arrive on my doorstep, and I will be holding a passion fruit martini in one hand, and the boy's hand in the other.