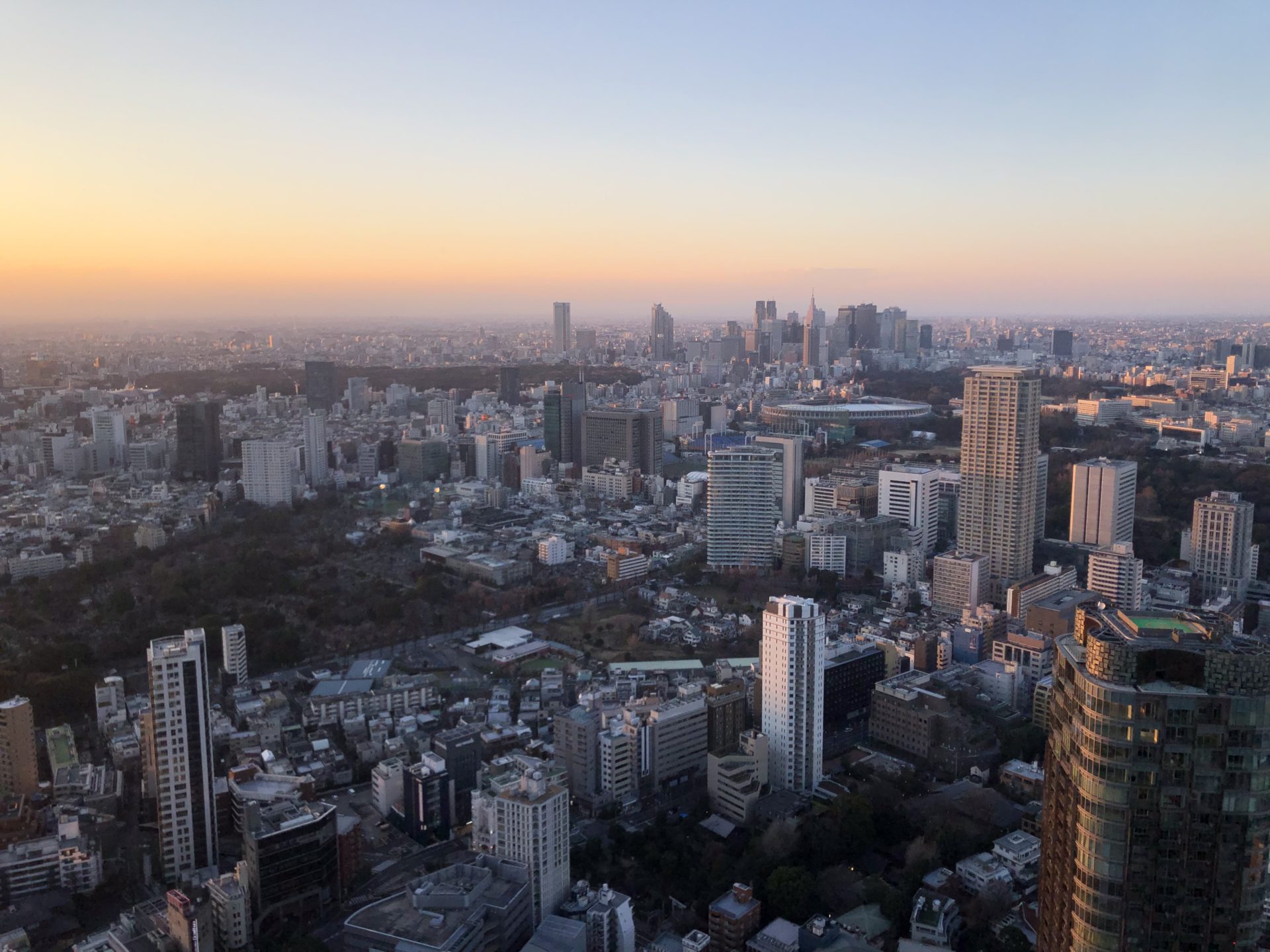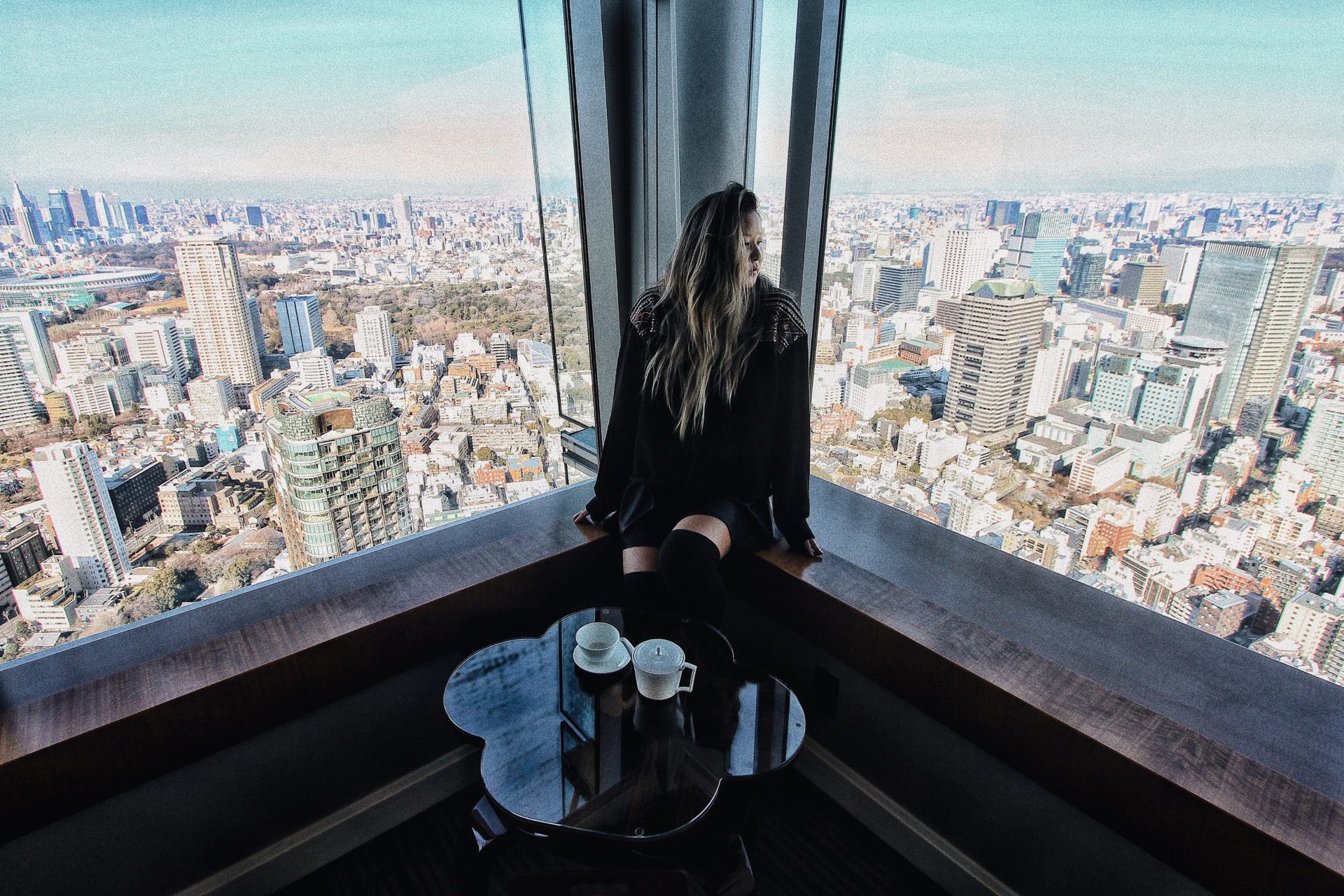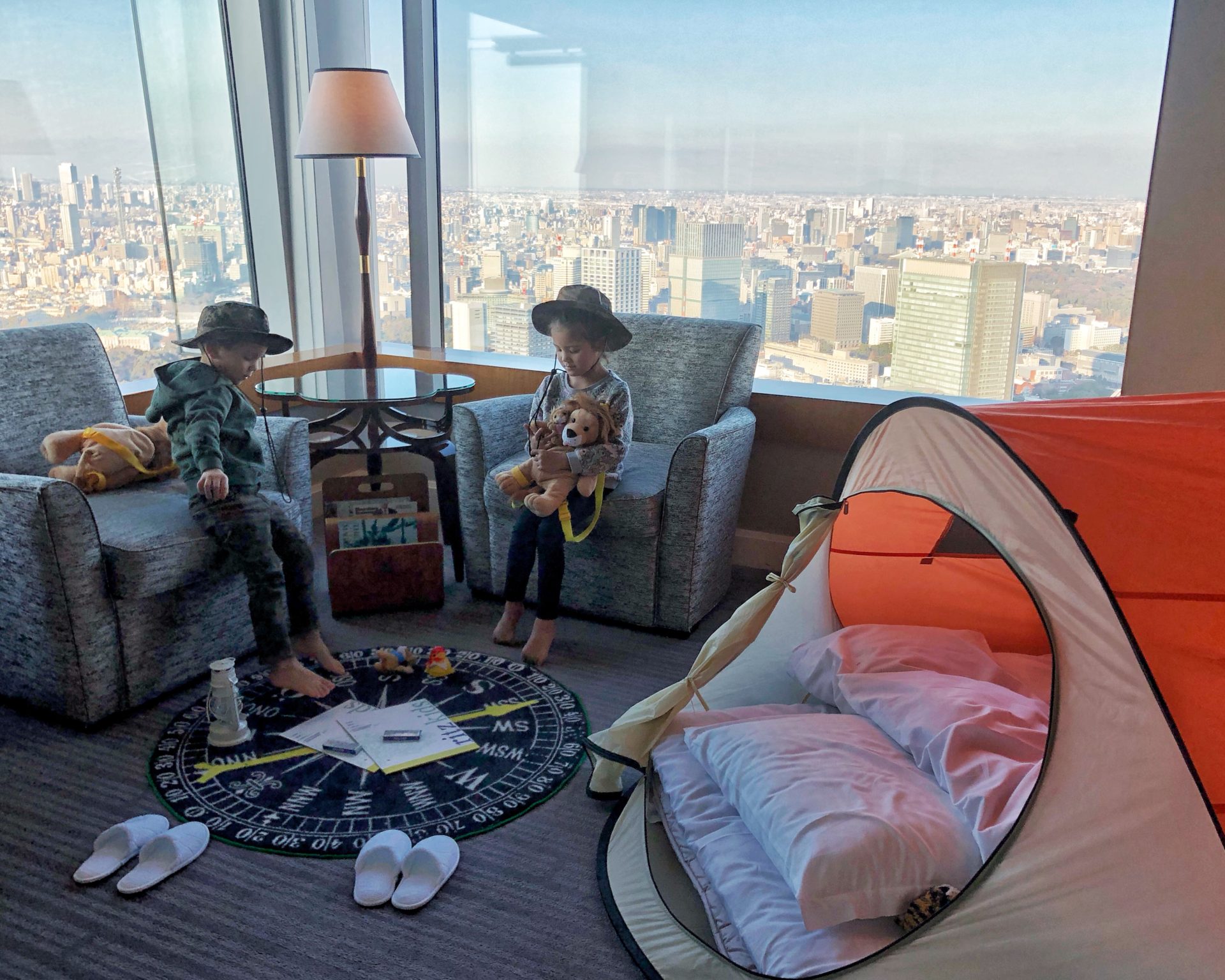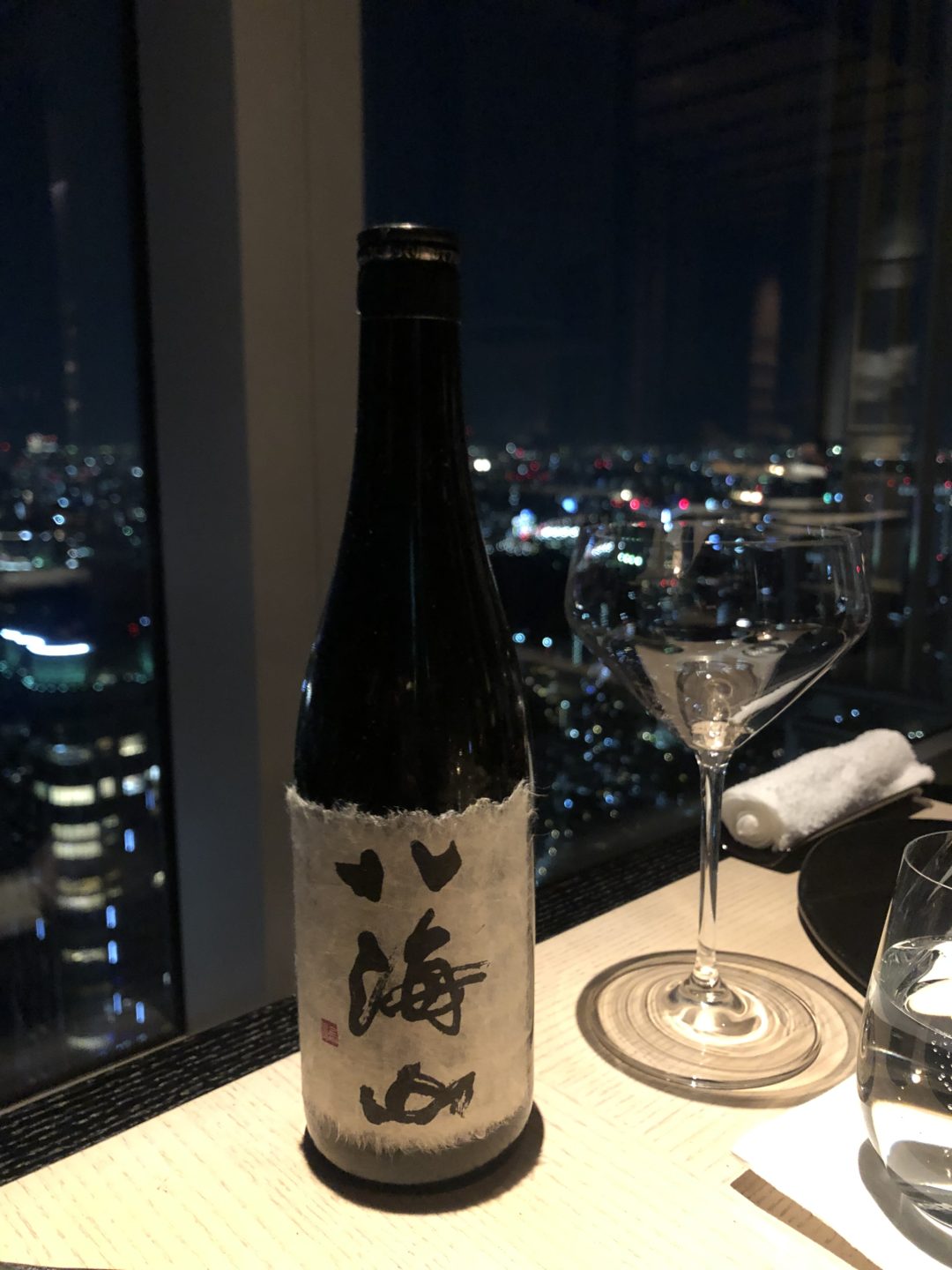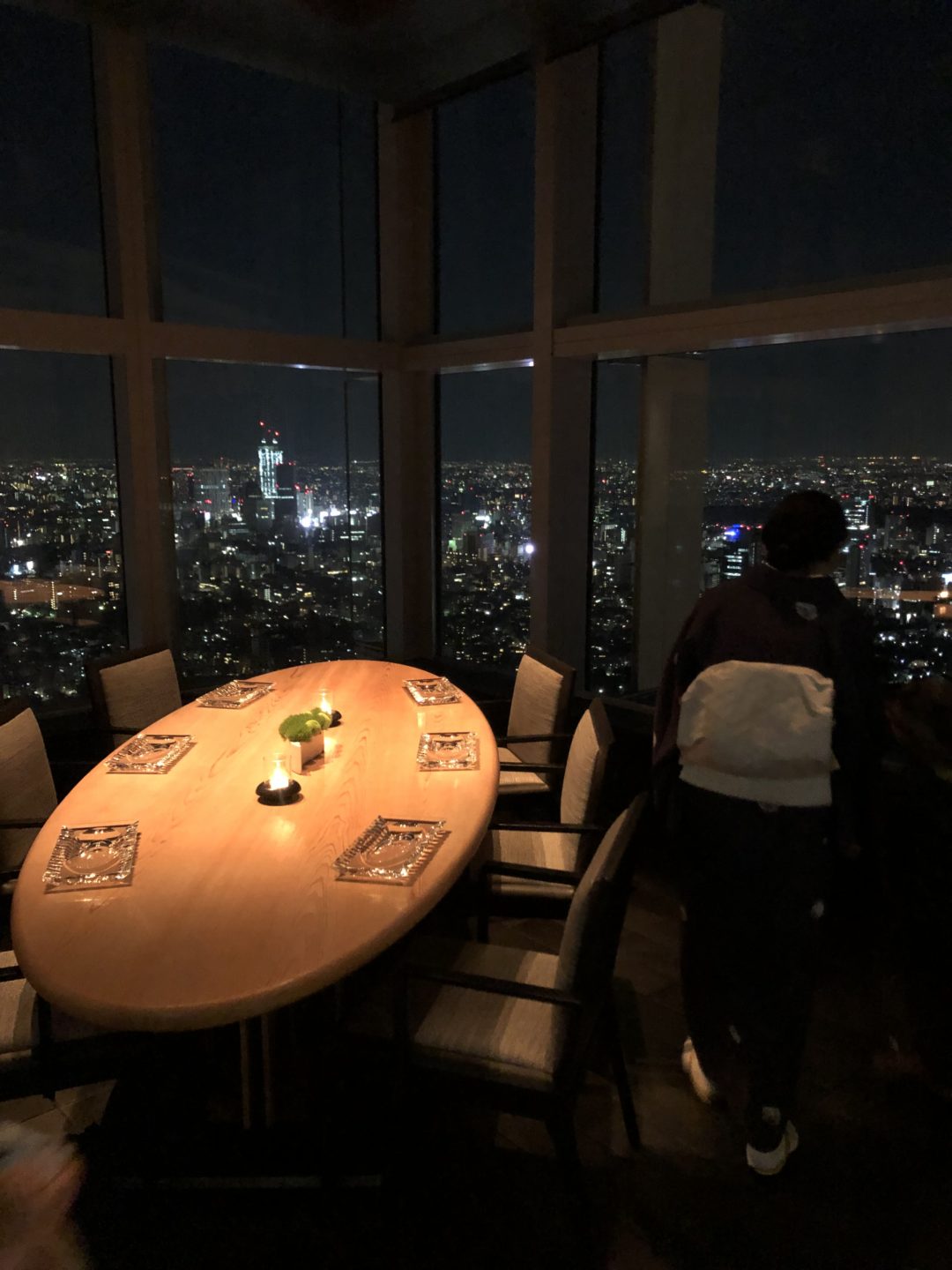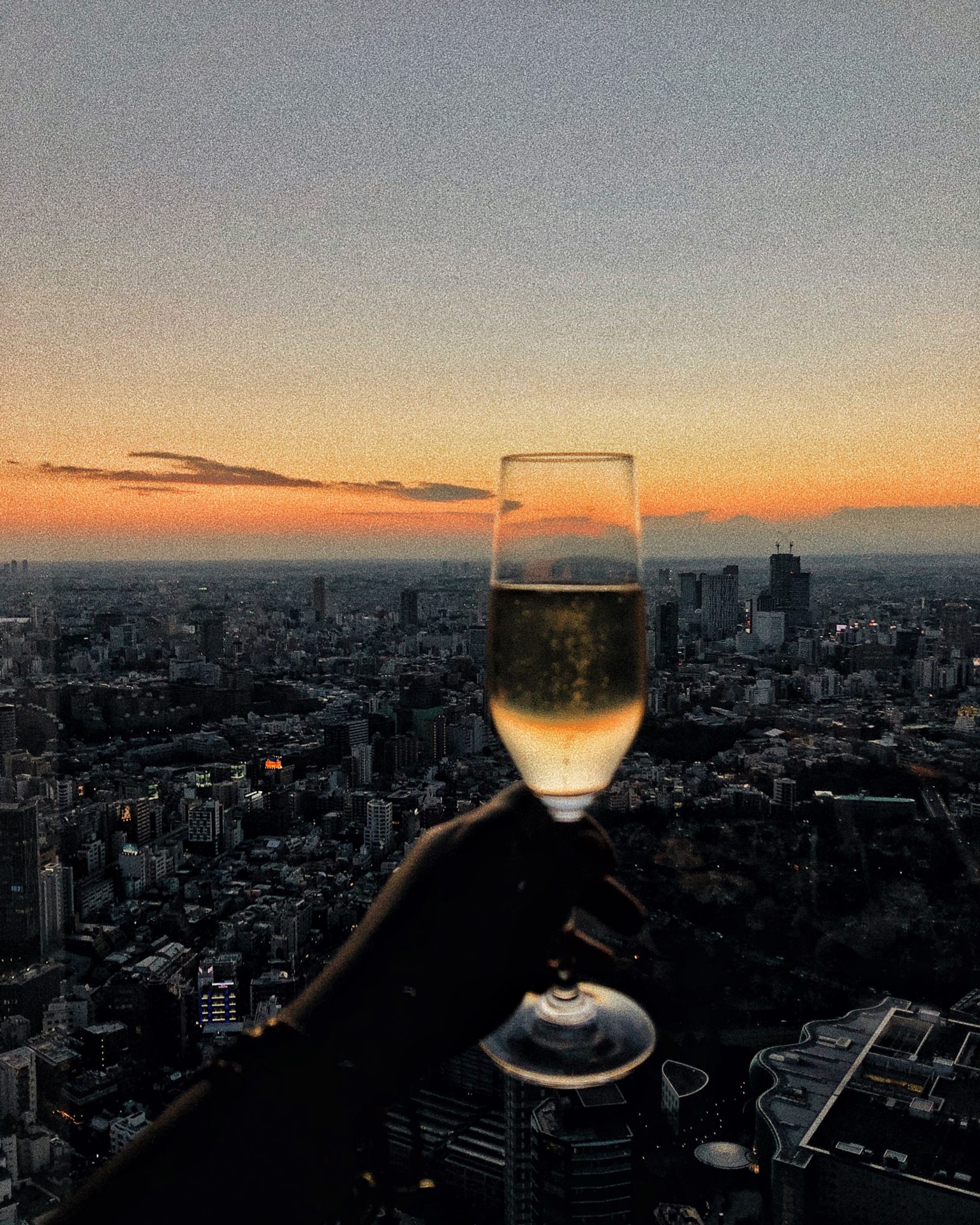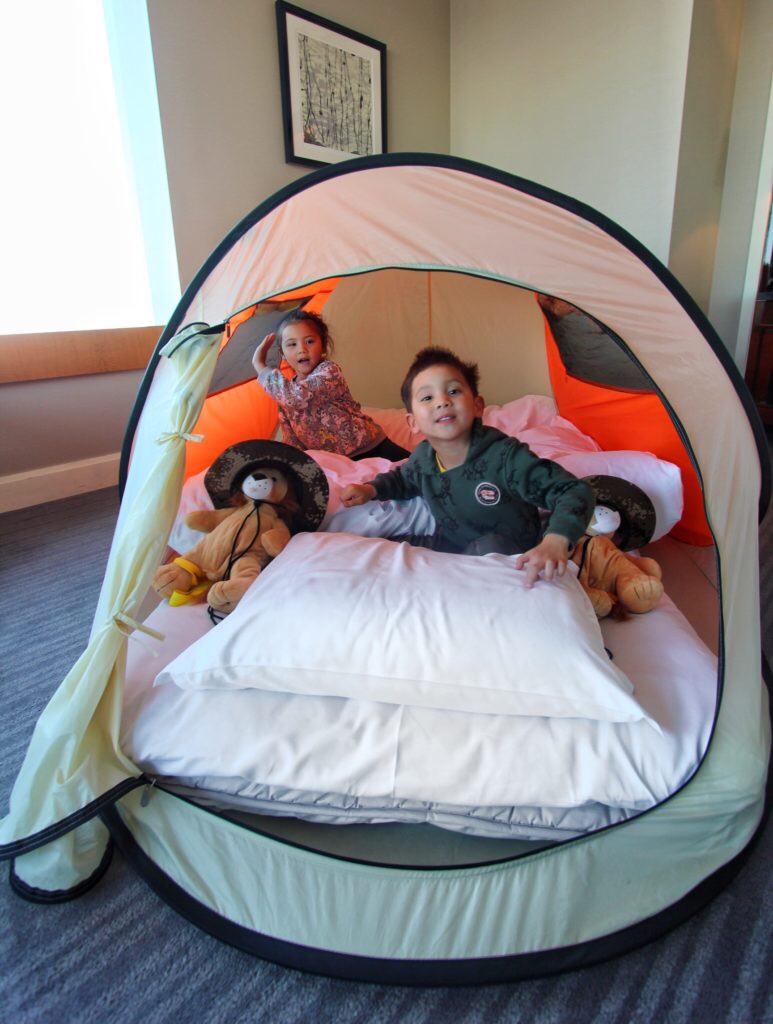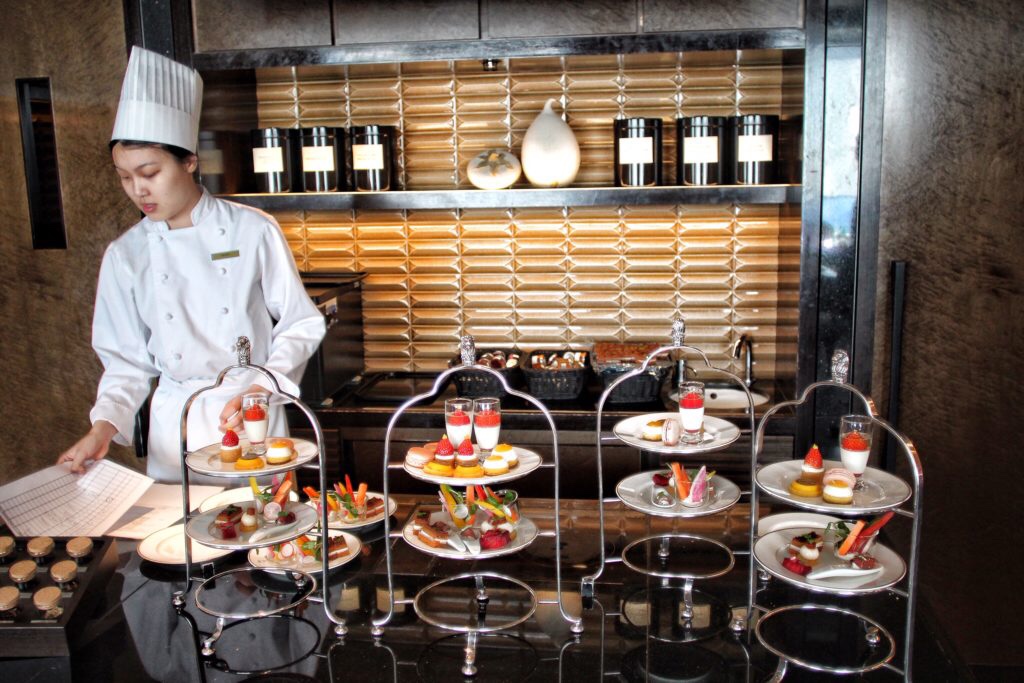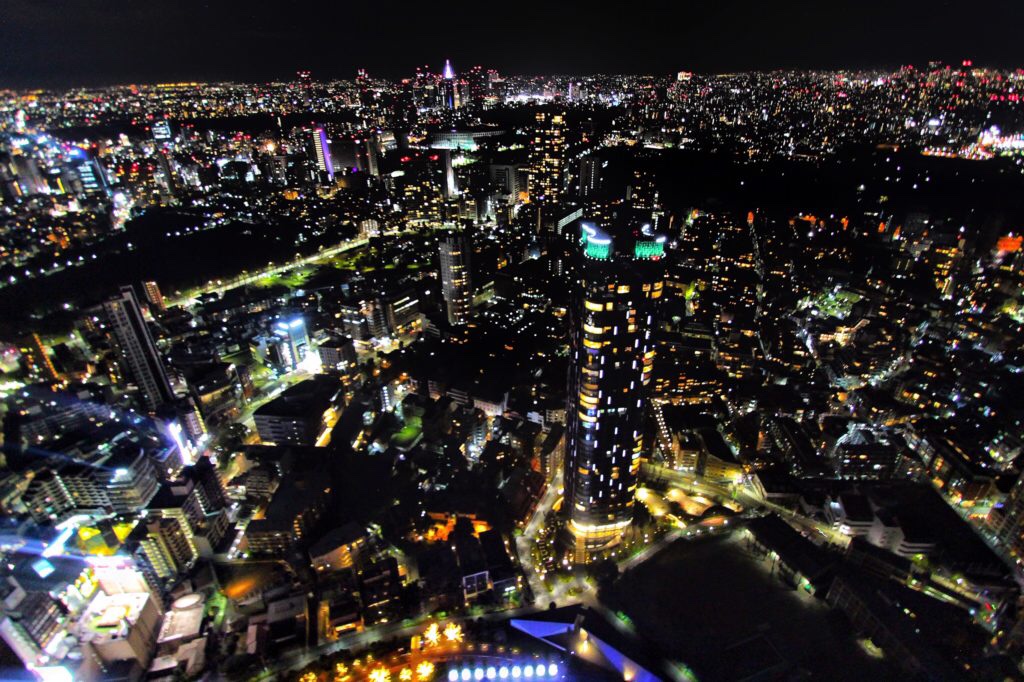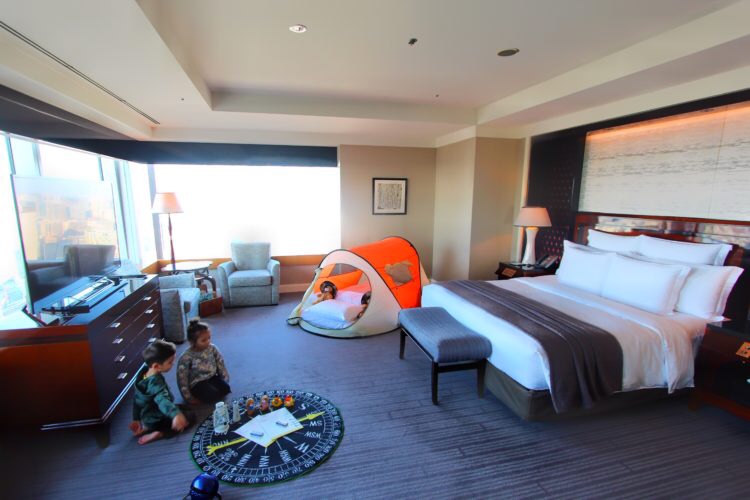 The Ritz-Carlton, Tokyo has always been one of Dan and my favourite hotels and most memorable experiences, so it felt so good to return with our kids for an exciting family stay. Stepping out of the car, you are instantly welcomed and made to feel at home by the personable and professional team. We were whisked to the Executive Club Floor and offered treats and drinks while check in took place. Our room, The Carlton Suite, boasted breathtaking city views throughout, an immense amount of space, and a truly decadent bedroom. The suite also offers exclusive Ritz Kids programs for families. Ever and River were treated to

The Ritz Kids Night Safari program

, and were ecstatic to see a play area just for them. The well received camping set-up boasted a fully equipped tent,

compass-designed floor mat, pajamas, curated camping amenities, and a Home Planetarium,' by Japanese-based Sega. They were prepared with every amenity from mini slippers and safari hats to rubber ducks for their bubble baths and children's toiletries. No detail was forgotten and the staff went out of their way to encourage the children to explore and play in the hotel. This was such a refreshing experience as parents of toddlers who were previously nervous about city breaks at luxury hotels. Ever and River couldn't get enough of the food throughout our stay and each venue was able to prepare meals to their specific tastes and preferences. We spent evenings in the Executive Lounge gazing at the sunset and Mt Fuji while sipping champagne. The location is perfect for exploring the city and the staff seamlessly assisted with bookings and transport. If you are looking to make your stay in Tokyo comfortable and luxurious, The Ritz-Carlton, Tokyo should be at the top of your list. Go for the views and food alone. We are sure you won't be disappointed.