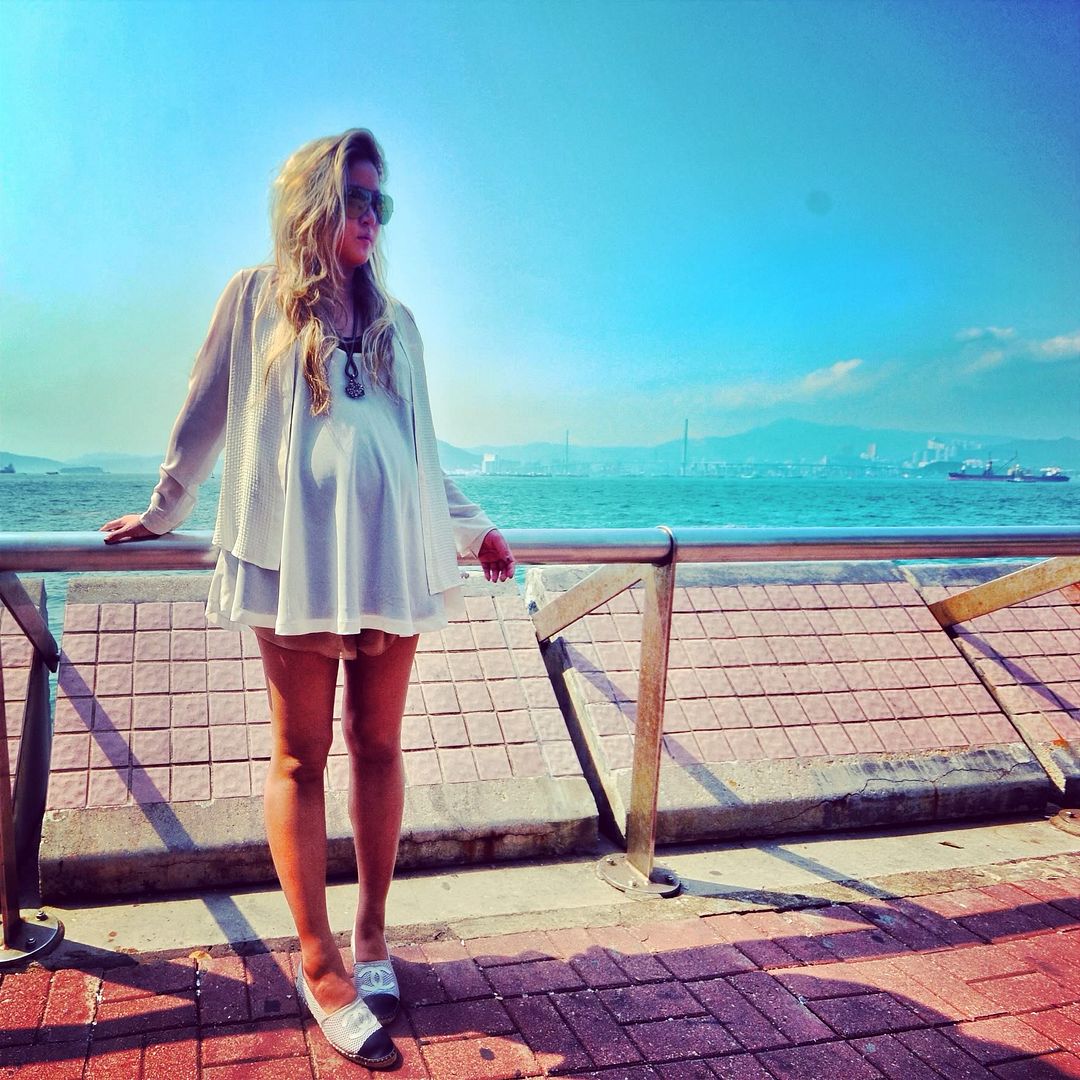 The final week is upon us and I am so ready to let go of the pregnancy part of this adventure. My bump seems to be growing a bit more by day, and I'm getting a little restless waiting for her arrival. I have decided to opt for the infamous elective c-section, which I am aware is controversial for some but was the right choice for me. Childbirth is something that is personal for each of us, and after plenty of research, speaking to friends and family, I felt this was the right decision for me. The fact that it is pretty common in HK made it a less daunting choice. My little sister, and many of my friends and family's children were born the same way, but at the end of the day I just felt I wanted more control of the time and situation. I will also have lots of help after she arrives, don't drive, and don't have an office job to rush back to, so recovery time is less of a concern for me. Our date is next Wednesday so exactly one week today! I'll share my birth story here after she arrives and let you know how it goes 🙂
Big tanks, the boy's boxer shorts, two floaty dresses you can get here, Topshop maternity leggings, and Emma Jane Maternity/Nursing bras.
I have a tiny one on my side now, but Bio Oil seems to have made it fade already. I hope that will be it. Was pretty upset when it happened but glad it's near my back rather than on the front of my tummy.
A lot. That's basically all I do.
Best moment of this week?
Seeing her at our last ultrasound before she arrives. We were worried about her weight pre-c section but she's grown a lot and has the cutest lips, cheeks, and eyes. I can't wait to meet her.
There were so many fun events this week, and I'm missing out on meeting a few of my favourite fashion designers and fun parties. I just didn't feel up to dressing up my bump and am so exhausted. Am looking forward to feeling like myself again.
Going out with my friends, working out, my thighs.
Tacos, chocolate, and ice cream.
Anything making you feel sick or queasy?
Nothing. I haven't had any sickness really throughout the 9 months.
More pelvic pressure, especially if I'm on my feet during the day. Just wanting to sleep all time. Nesting. I keep wanting to organize and clean.
It's still in but really small now. Looks stretched to the limit as does the skin on my stomach.
Our nanny arriving, and next Wednesday! We cannot wait to meet her, it is literally all we can think and talk about !