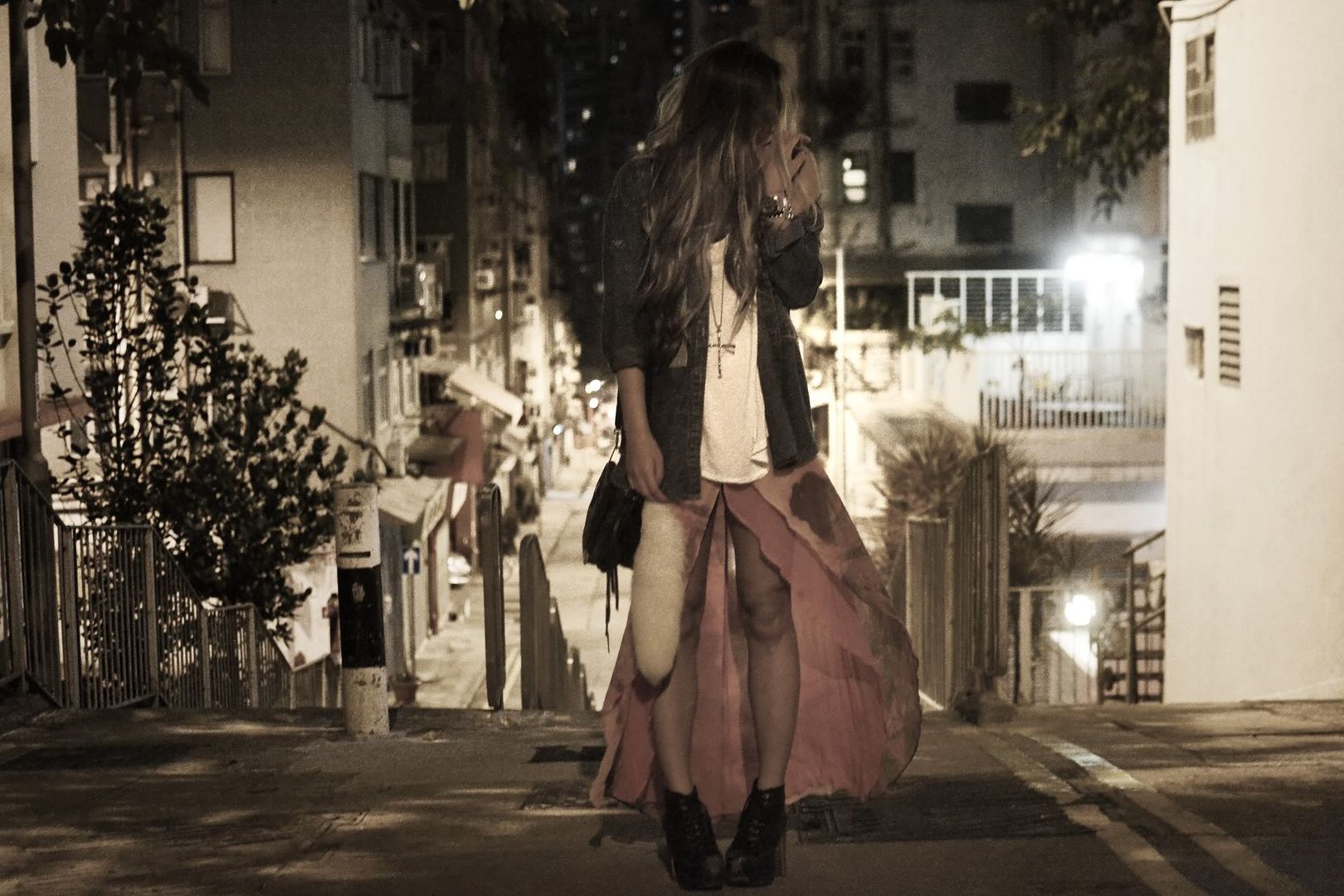 Stolen Girlfriends Club split up skirt (on sale at Christing C.) Jeffrey Campbell boots, Egoist tank, random denim shirt.
Sometimes I wonder when everyone became so dramatic. As a child you believe it's so easy. The formula is so mundane and enforced, there isn't any courage to reach outside that box. Go to school, find a job, locate a husband, create a family. Live in a mediocre/nice house, have dinner at 6pm, go on vacation once a year to somewhere that can provide sunshine, preferably Hawaii. Was it like that in your suburb in the middle of somewhere America? At the age of fifteen I quickly hopped out of that box, took the first opportunity to shock those around me and I guess I have been thrashing at those boundaries since. If you tell me this isn't a real job, if you tell me I'm old enough to do certain things, if you try to make me grow up, I will fight with you even more. Maybe we are dramatic because it's more interesting. Maybe it makes it easier to find your way. Maybe you should just stop to listen. Would you rather be a little lost and fragile, than what they told you to be?
******
Please don't forget to vote for me as
Asos Future Stylist
!! You can vote once a day and enter
my giveaway
to win £25 to spend at Asos and a One Teaspoon tee!
Thank you so much for your support!!
xx