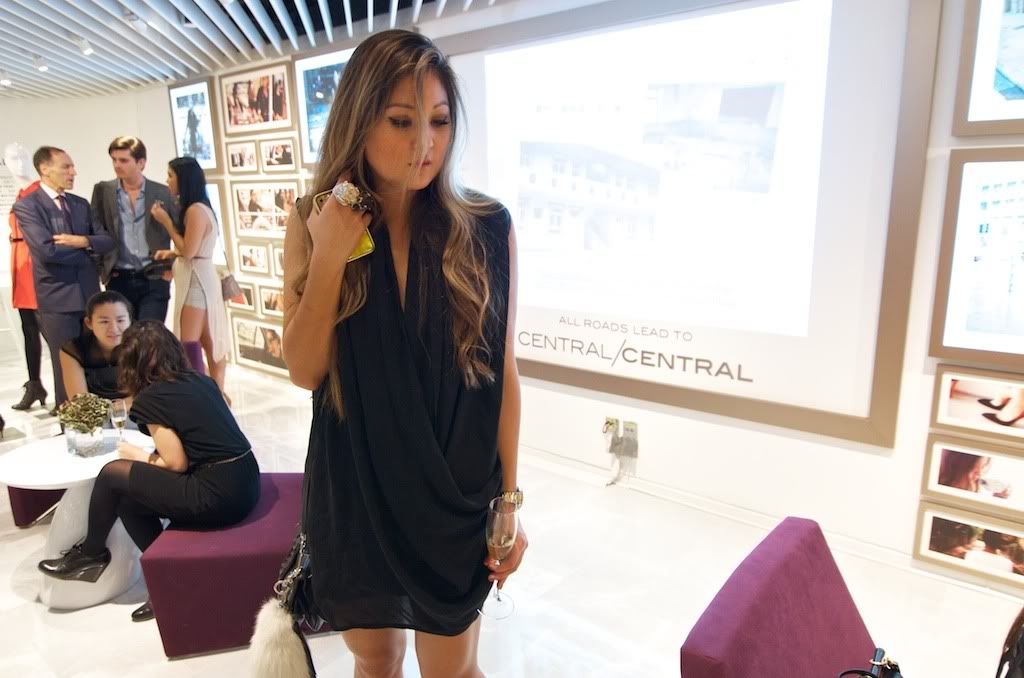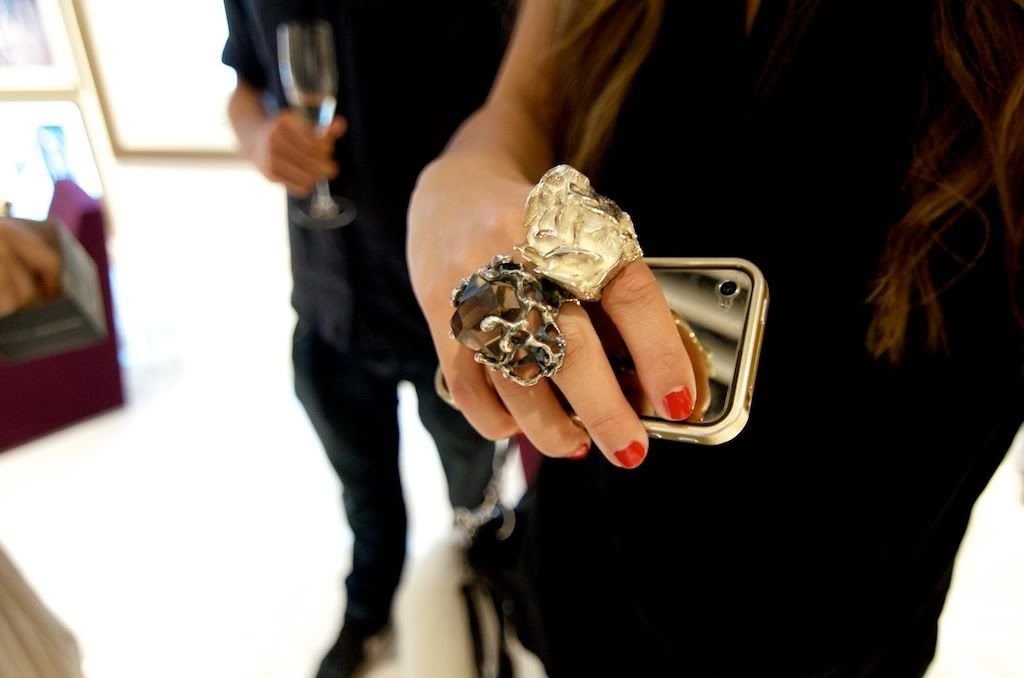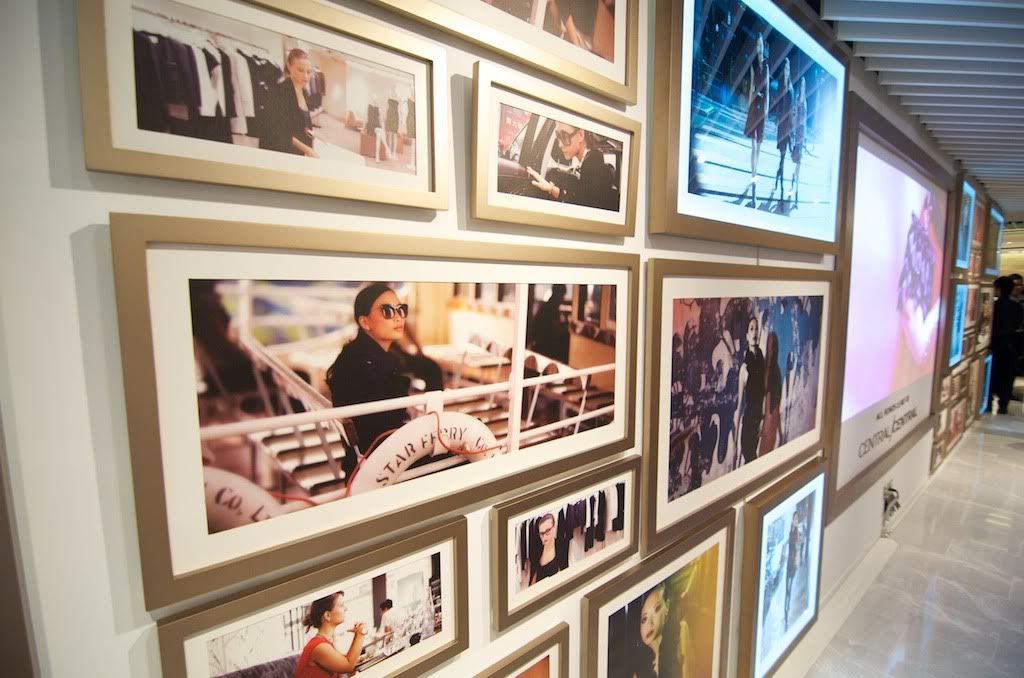 Pic 1: Me in Stylein dress soon to be available at Christing C.
Pic 2: ManiaMania rings available here.
Last week we attended the opening of Central's new department store appropriately name, Central Central. Located at the exact spot formerly known as HMV, Central Central lies at the centre of Hong Kong Island's busy streets, restaurants, and shops. The incredible campaign was styled by ultra talented Priscilla I'Anson and filmed and photographed by her other half, Boris Burgess of HKHQ.TV. And those weren't our only friends involved in the project. The beautiful models for the campaign happen to be HK Fashion Bloggers, Cindy and Tania!! Lots of bloggers showed up to support the members of our tight little group and ogled the stunning video where Cindy maps her way through the city, and Tania looks like the power career woman she is 😉 If you are in Hong Kong make sure to stop in to check out the wall of photos from the campaign, see the urban and stylish video, and maybe pick up a pair of Steve Madden boots on the way out.