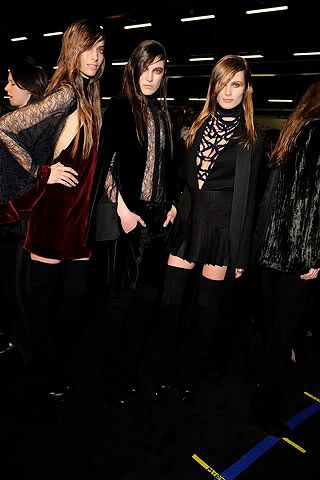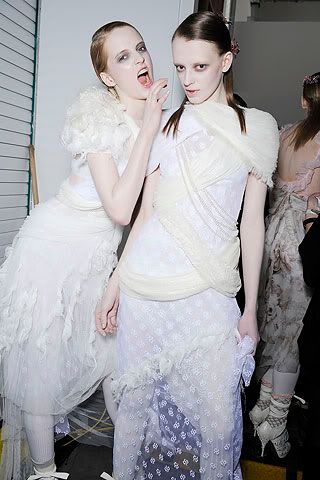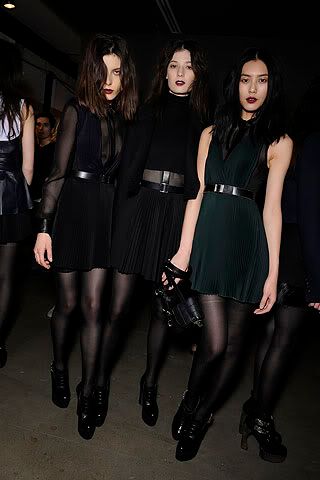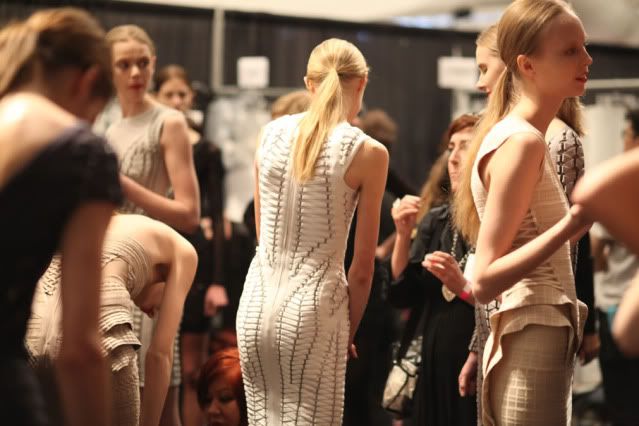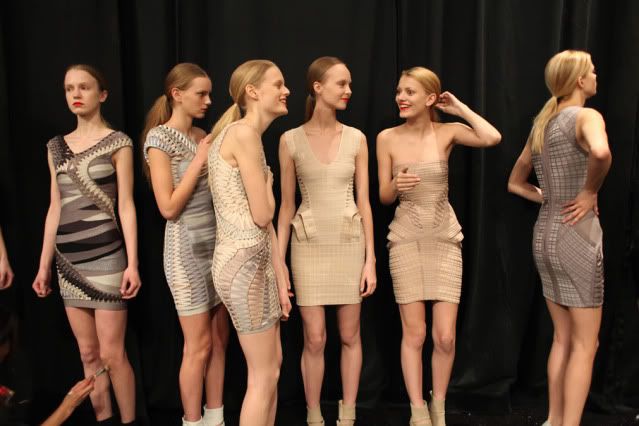 The view backstage from a few of my favourite NYFW collections.
I felt instant lust for Alexander Wang's closing velvet, draped dresses, was mesmerized by Rodarte's ghostly brides, yearned for Rag and Bone's quirky, country layering, and am building an obsession for Proenza's feminine, yet edgy collection. And since habits always die hard, my mouth watered as usual for Herv
é
L
é
ger's sexy, powerful dresses. The nude pieces will always have a place in my heart.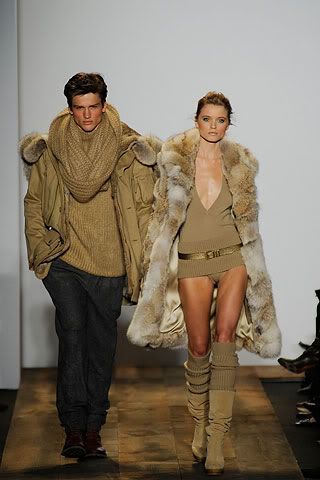 I don't usually lean towards Michael Kors, but how hot is Abbey Lee in this opening look? The apr
é
s ski outfit of my dreams.