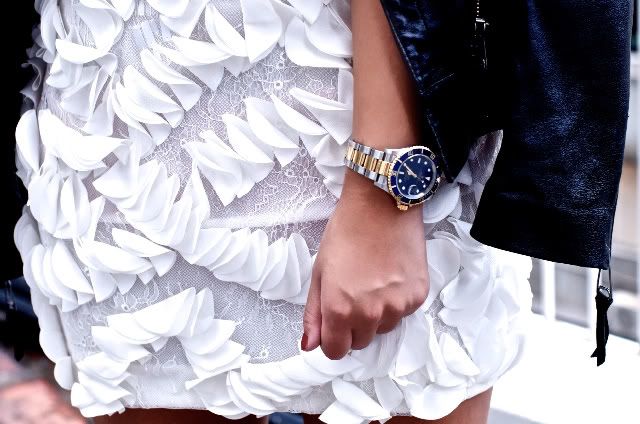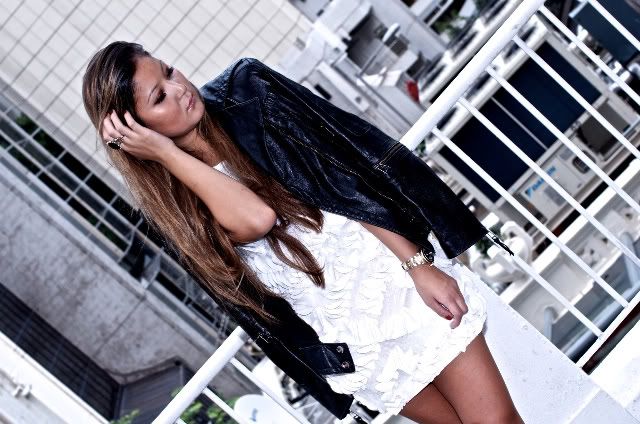 Dress from boutique in Island Beverly (Causeway Bay), Versace leather jacket, Steve Madden boots, and Rolex watch.
The boy has left me to visit our former home, London, for two entire weeks. I can feel the separation anxiety already. To tell the truth, we are one of those weird couples that have never been apart for more than four days in over 5 years. Not the lovey dovey, always kissing in your face, makes you kinda feel sick to your stomach type, but we are pretty much best friends and joined at the hip. Don't worry, he left my brother behind to help with blog pictures, and we're already planning his "Welcome Back to Hong Kong" dinner party so life will be back to normal shortly. Until then I will be attempting to use my new membership at Fitness First, hanging out with friends I recently met, concentrating on fun projects, and probably throw in a few parties in between.
Make sure to visit the blog tomorrow for pics and coverage of my interview with Richard Nicoll!!