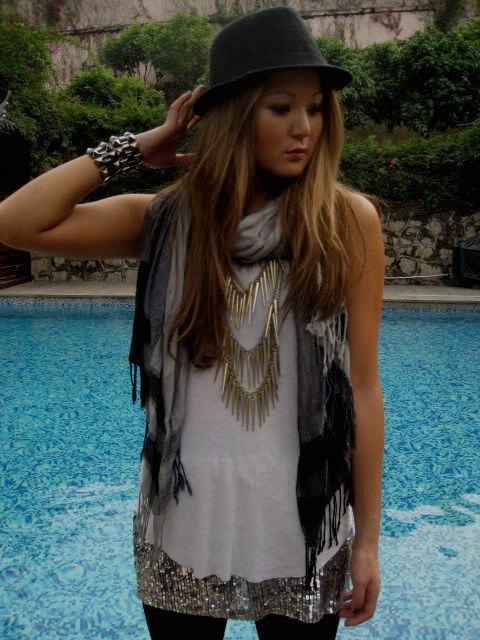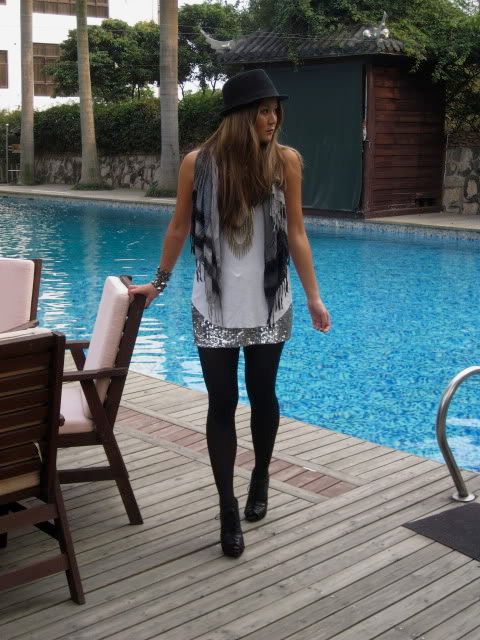 RVCA tank,vintage sequin skirt,H&M men's hat,Topshop necklace,scarf from Portobello Market,New Look boots,H&M tights and bracelets.
I stumbled sleepily off the plane into the piercing cold air, and slowly sank at the realization that vacation was over. The worst part of returning home is always the instant chill, but I have come back far happier and slightly heavier. We managed the best Christmas trip in our history, brimming with touching family moments, extreme generosity, vodka induced insanity, and hilarious anecdotes that will sustain for years. Every moment was spent solely with family, but I could not have had a better time partying, dining, shopping, or laughing with anyone else. I feel incredibly lucky…the boy and I are already planning our relocation to Hong Kong in several years time.
There are seriously so many photos to share from my trip, but lets start slowly. First comes what I wore and ate on the warmest day, since this outfit would be impossible in a London December.

Hope all of you are having an amazing holiday season!
P.S. What is everyone wearing for New Years Eve? Still don't know what I'm doing, or what the outfit of choice will be. Such a procrastinator at heart!