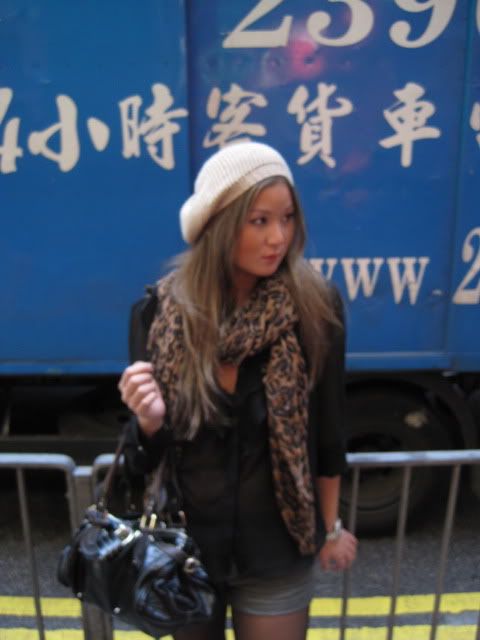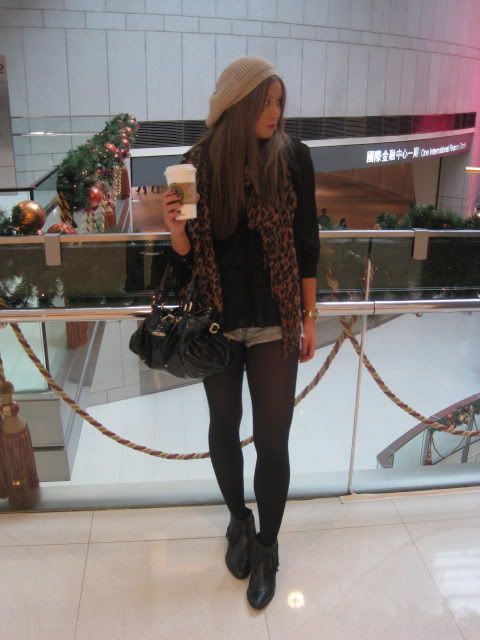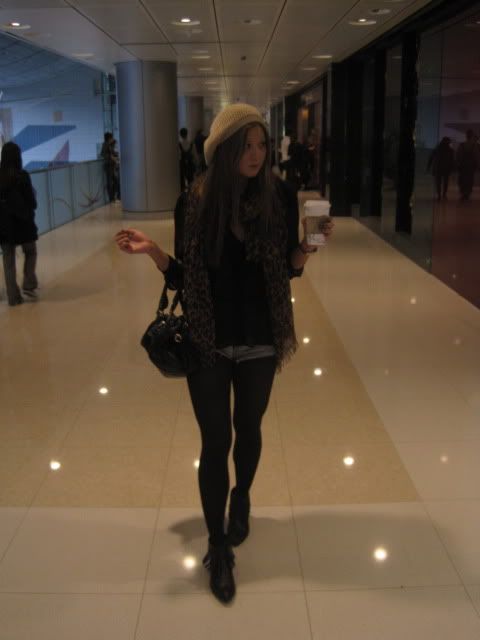 Zara blouse, Topshop shorts, vintage Wrangler boots, H&M hat, Chloe Paddington, and scarf from random Hong Kong boutique.

Let me share my uniform shopping outfit while in Hong Kong: flat ankle boots, Chloe Paddington, comfy tights, sheer blouse, short shorts, leopard scarf, gold beanie, and Starbucks cup.
I prefer easily removable garments for quick changing room experiences, a few accessories to test-style certain garments, an extra large bag for all necessities, and a friendly dose of caffeine for energy induced editing.