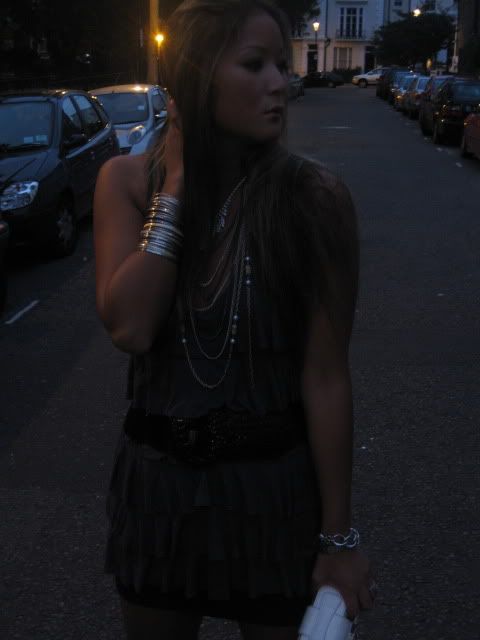 Topshop top and skirt, vintage necklaces, Asos belt, H&M bangles, Steve Madden boots, Jimmy Choo clutch.
Is the absence of both atmosphere and clientele at all social venues due to the credit crunch, swine flu, summer holiday season, or all of the above?
I'm going to follow the trend and jet away…we're off to Hong Kong in exactly two weeks. Couldn't be more ecstatic! Fingers crossed I don't somehow contract swine flu before my departure date.