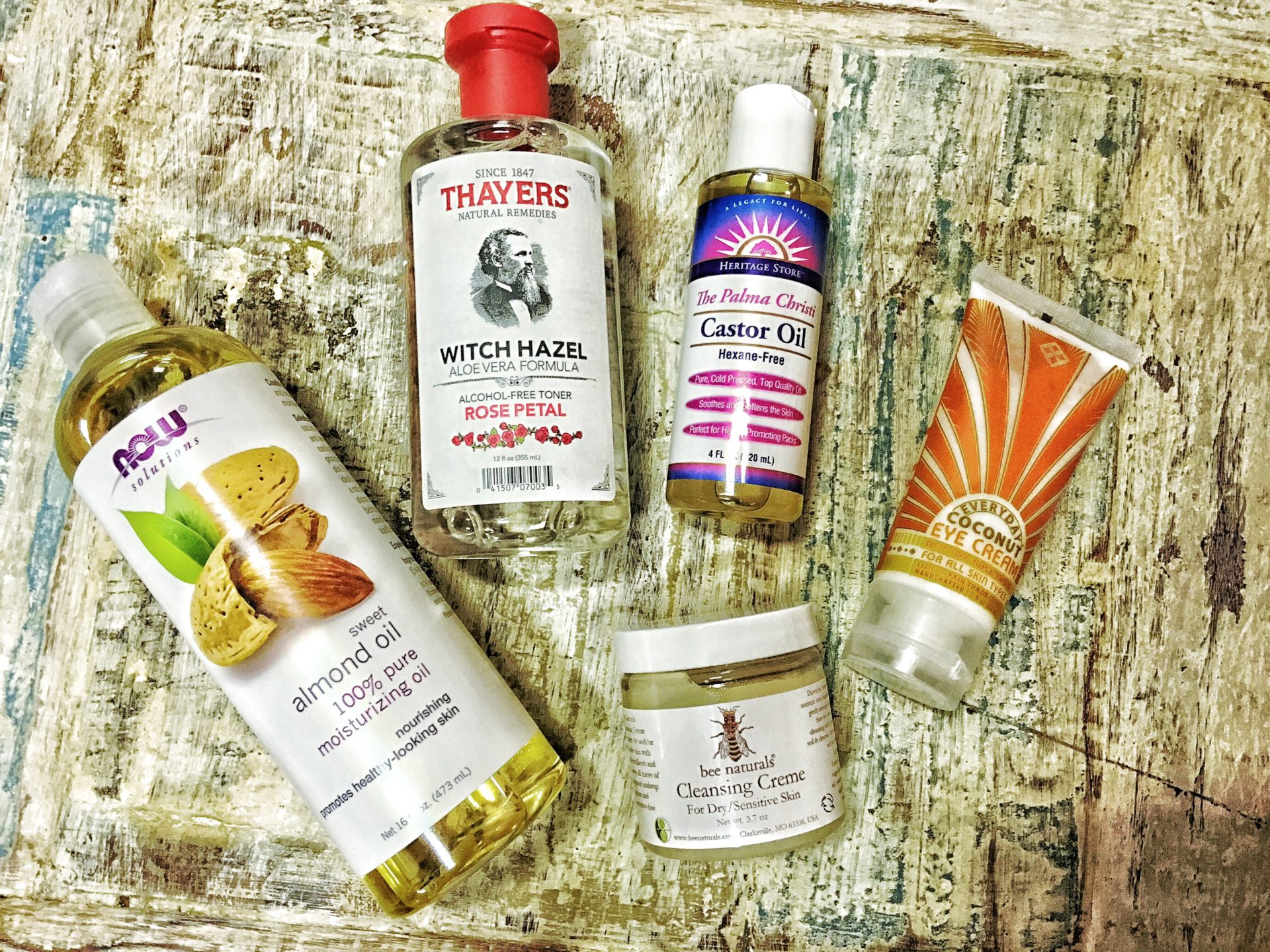 Becoming a mummy makes you so much more aware of what you put into your body and on your skin. For the past three I have subjected my body to 18 months of pregnancy and two years of breastfeeding. I'm still currently nursing our 7 week old, so it's safe to say I've been sharing my body with my kids for a long time and I still have a few months to go. Parents are always concious of organic, gluten free, dairy free but we don't talk about the many ingredients in so many beauty products. While pregnant or nursing I cut out all medication including cold and flu as well as anything for pain. The only exception is over the four days after my c-section and this time I only needed them for 2 days post-op. After hours of research, browsing,comparing ingredients, and test driving myself I've landed upon a list of products I'm happy for the kids to use but thought I should clean up my act too. I wasn't happy to splurge on super expensive moisturisers for natural ingredients so looked for more basic options that really do the job.

Going back to basics for me is just stocking up on pure oils you can find in most health food shops. I'm addicted to sweet almond, coconut, Argan, and rose hip. They all work as a facial oil, make-up remover, hair mask, and I can even use them on the kids. The smell is addictive and so moisturising.

Below are a few products I'm loving at the moment:

Thayers Rose Petal Toner: Alcohol free, smells amazing, light, fresh and perfect before I put on my moisturiser.

Everyday Coconut Eye Cream: I love coconut oil around my eyes at bedtime but this is a lighter, less greasy option. The huge bottle lasts ages and is very price friendly.

Now Solutions Sweet Almond Oil: I am currently using this as a body oil and face oil under my moisturiser before bed. Smells great, but it's greasy so better for before bed than in mornings. I love waking to silky smooth skin.

The Palma Christi Castor Oil: I mix this with a bit of almond oil when I need extra moisture. I also find it helps with scars and stretch marks. I managed to escape without many stretch marks from both pregnancies but have a few small ones on my sides that are almost completely gone from using this twice a day on the affected area.

Bee Naturals Cleansing Creme: I often use coconut oil as my cleanser, but also love this beeswax version. I'm obsessed with Eve Lom cleanser and this can stand in as a more affordable alternative when used with hot water and a muslin cloth.

All items bought off iHerb. Use my referral code, FHK417, for a discount off your first order.

What are your favourite natural beauty products?