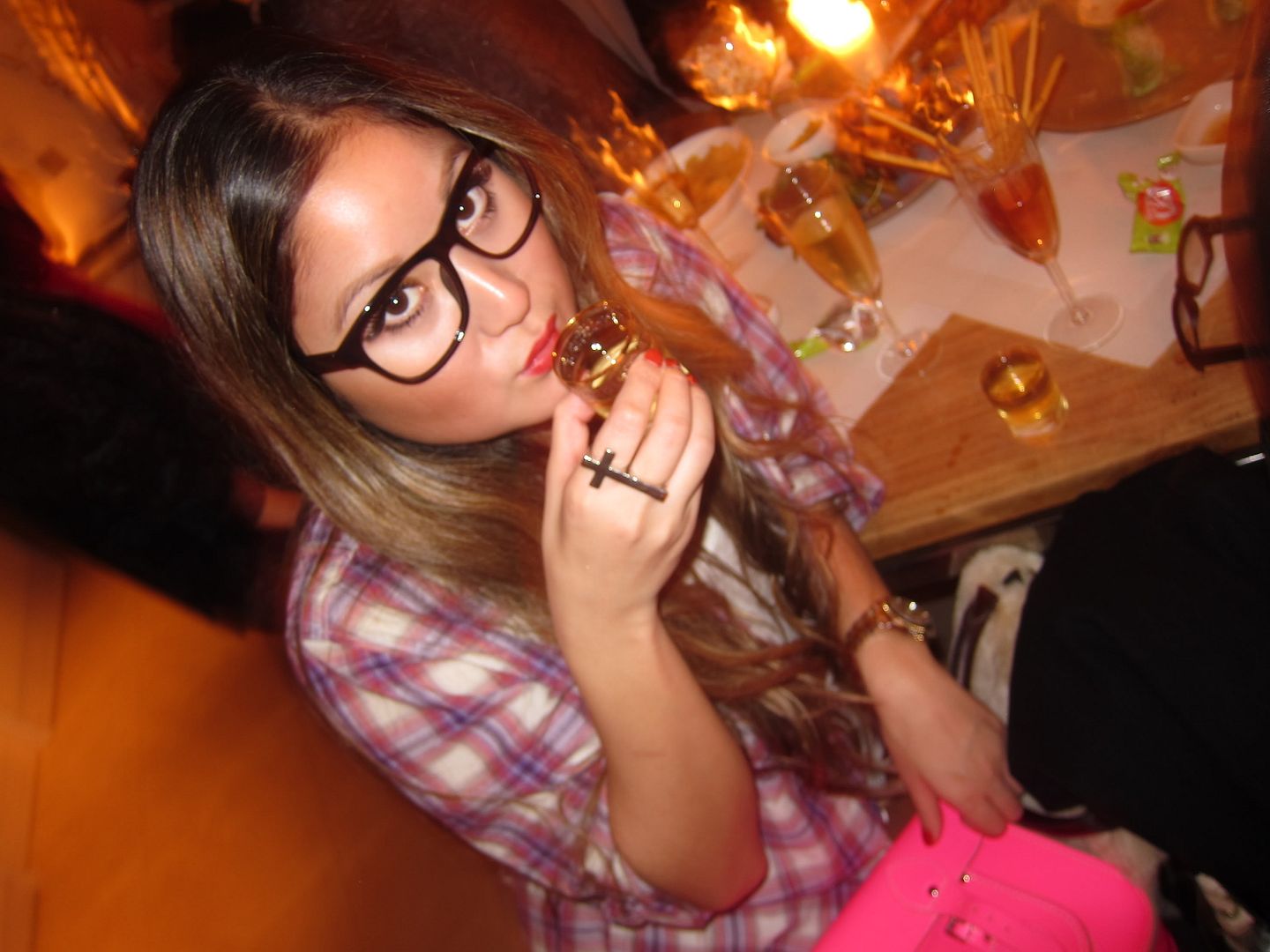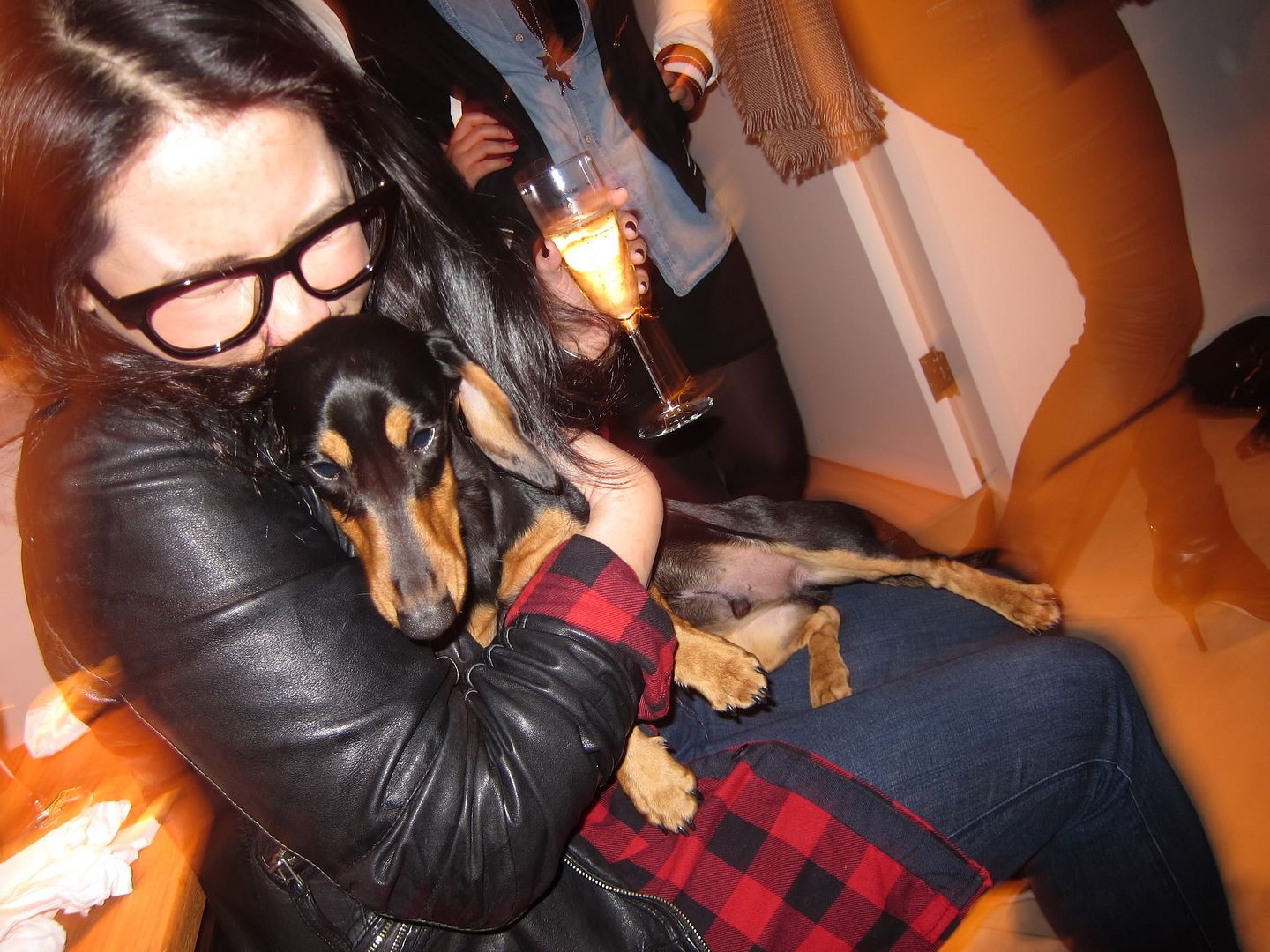 Thanks to SLY for Cindy and my glasses!!
The past Friday started with one big party, which was insane enough to cause the boy and I to hibernate for the remainder of the weekend. Tania, always known for her slightly eccentric themed parties, chose "geeks and hipsters" as her birthday theme. The crowd was a mixture of bloggers and bankers* (yes, Tania is both a fashion blogger and a banker) …so while us bloggers tried to make our outfits resemble something we may not wear on a daily basis, the bankers decided anything from normal glasses to the 3D variety meant "hipster." The night did not end until every bottle of champagne was consumed and the police were at the door. Highlights included meeting Kenneth from How I Met your Style, delicious ribs from Magnolia, gigantic whiskey shots, a pecan pie instead of birthday cake, and the drunken few of us left at the very end of the night.
*To avoid any offense or confusion, party guests that were not bankers or bloggers included the boy, super hot headhunter Kirsteen, and her creative director boyfriend Max.